About this WINE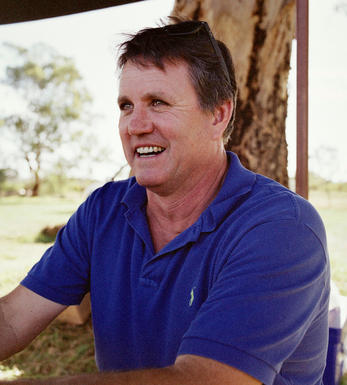 Hewitson
Dean Hewitson must surely rank as one of the most talented winemakers of his generation. For twenty-five years Dean has learnt his trade via Roseworthy College, Petaluma, UC Davis University C.A., Oregon, France and Italy before setting up in his own right at the well-insulated Adelaide Milk Factory on London Road on April 11th 1998. His experience abroad taught Dean the value of old vine fruit, something he took to heart as he built a 30,000 case business on Barossa Shiraz, Grenache, Mourvedre as well as McLaren Vale Shiraz, Eden Valley Riesling and Victorian Viognier.
Ten years on sees Dean consolidating his success as he finally puts his roots down at No.1 Seppeltsfield Rd, Dorrien, in the heart of Barossa Valley. Building has begun on a new red wine cuverie while the estate's 50 year Semillon vines on the banks of the Para River have already been grafted over to Mourvedre. Dean has also recently purchased a forty-two year Grenache vineyard in the Barossa Valley and a Sauvignon Blanc site among the Adelaide Hills.

In the meantime Dean continues to source fruit from up and down the rich terra-rossa Barossa Valley, notably from the Old Garden Mourvedre bushvine site planted in 1853 and the Three Corner Grenache, Rawlands Flat vineyard dating back to 1890. He has made it his life's work to propogate the next generation of these fabulously old, living monuments by grafting their buds onto 30 yo rootstock. Dean uses opentop stainless-steel fermentors before careful lees elevage in french oak barrels.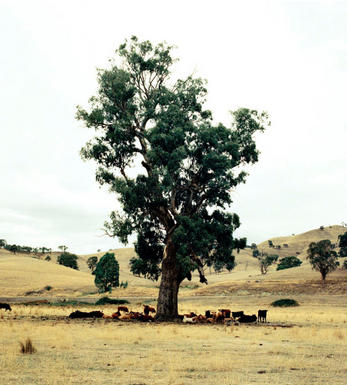 South Australia
At 72,000 hectares, South Australia is the engine room of the country's wine industry, responsible for 43 percent of its vineyards and encompassing some of Australia's most famous fine wine regions.
One of the most important areas in qualitative terms is the Barossa Valley, beginning 50km north-east of Adelaide, and famous for its full-bodied Shiraz, as well as for its Grenache and Mourvèdre. To the east, the cool Eden Valley is home to some really fine Riesling and top-class Shiraz, such as that made by Henschke. To the north of Barossa is the Clare Valley, also a source of good Riesling but home to well-structured reds as well.
South-east of Adelaide lies the delightful vineyard area of the Adelaide Hills, where fine Sauvignon, Chardonnay, Riesling and Pinot Noir are produced by wineries such as Petaluma and Llangibby Estate. Langhorne Creek to the east of Adelaide has earned a reputation for its Cabernet Sauvignon, Verdelho and Shiraz while, between Adelaide and the sea, McLaren Vale is a noted area for red wines.
The unique vineyard region of Coonawarra lies 400km south-east in an area of pure limestone topped by a loose, red topsoil. Cool enough to resemble Bordeaux, this area produces great Cabernets and Merlots and is much in demand. Slightly to the north and to the west lie the regions of Padthaway and Mount Benson respectively, which enjoy similar success as sources of great white wines, especially Chardonnay. Wrattonbully however is known for its fresh, varietally-pure Cabernet Sauvignon and Merlot.
However it's the less-distinguished Riverland region that accounts for 50 percent of the state's wine production.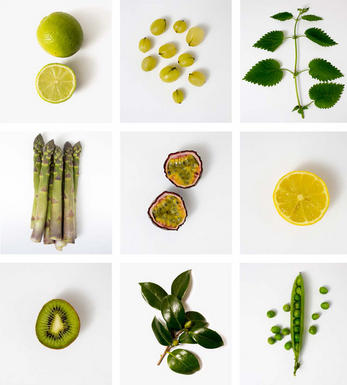 Sauvignon Blanc
An important white grape in Bordeaux and the Loire Valley that has now found fame in New Zealand and now Chile. It thrives on the gravelly soils of Bordeaux and is blended with Sémillon to produce fresh, dry, crisp Bordeaux Blancs, as well as more prestigious Cru Classé White Graves.

It is also blended with Sémillon, though in lower proportions, to produce the great sweet wines of Sauternes. It performs well in the Loire Valley and particularly on the well-drained chalky soils found in Sancerre and Pouilly-Fumé, where it produces bone dry, highly aromatic, racy wines, with grassy and sometimes smoky, gunflint-like nuances.
In New Zealand, Cloudy Bay in the 1980s began producing stunning Sauvignon Blanc wines with extraordinarily intense nettly, gooseberry, and asparagus fruit, that set Marlborough firmly on the world wine map. Today many producers are rivalling Cloudy Bay in terms of quality and Sauvignon Blanc is now New Zealand`s trademark grape.

It is now grown very successfully in Chile producing wines that are almost halfway between the Loire and New Zealand in terms of fruit character. After several false starts, many South African producers are now producing very good quality, rounded fruit-driven Sauvignon Blancs.