About this WINE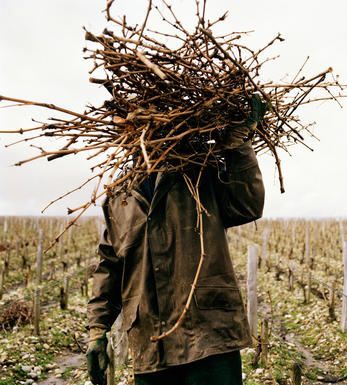 Nikolaihof
Nikolaihof dates back almost 2000 years to Roman times and is the oldest wine estate in Austria – the first documented references to wine production here date back to 470 AD. Within the courtyard of the estate, the remains of the early Christian Agipitus Basilica can be found. Here a synod, convened by the Bishop Pilgrim of Passau, was held in 985 AD.

The earlier Freihof was first referred to in 1075 as the central administrative headquarters of the Passau monastery of St Nikolai. For centuries it remained the political and ecclesiastical central point of the region.

Today a combination of tradition and strict adherence of biodynamic principles lie at the heart of the winemaking philosophy and the Nikolaihof estate is certified with Demeter. The vineyards cover approximately 20 hectares, with plantings of Riesling, Grüner Veltliner, Weissburgunder, Malvasia, Neuburger and Chardonnay, though it is the Rieslings and Grüner Veltliners that have established the strongest following around the world.

The biodynamic philosophy is evident from the vineyard through to the winery and no synthetic sprays, chemical fertilisers or weed killers are used. No genetically-modified enzymes or yeasts and no artificial concentration methods are employed. Naturally occurring yeasts carry out fermentation and winery practices are undertaken only on suitable days in the biodynamic calendar (bottling is only carried out on fruit days). The results of this meticulous approach are wines that express pure varietal character and a distinct sense of place.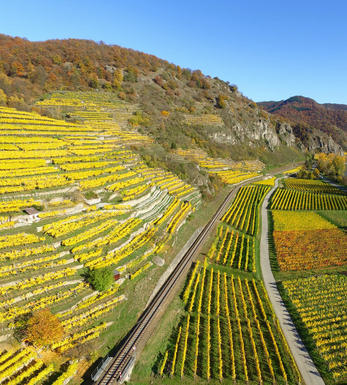 Wachau
The sweeping, steep terraces of the Wachau, in Lower Austria, on the northern banks of the Danube, an hour's drive west from Vienna, are home to Austria's greatest dry white wines.  
Here Riesling and Grüner Veltliner excel in producing wines of startling purity and pristine intensity.  The climate changes slightly to produce the warmer, richer wines around Dürnstein and Loiben, to steely yet opulent wines around Spitz.  
Recommended Producers
Toni Bodenstein of Weingut Prager epitomises the former, whilst Franz and Irmgard Hirtzberger's vineyards are the ultimate expression of the latter.  The region uses a unique system of classification to indicate the level of ripeness at harvest.  Steinfeder is the lightest, with an alcohol of around 10%, then Federspiel, which must not exceed 12% and finally Smaragd, named after an emerald green lizard found in the vineyards, which are assertive, late-harvested wines, but fermented to dryness.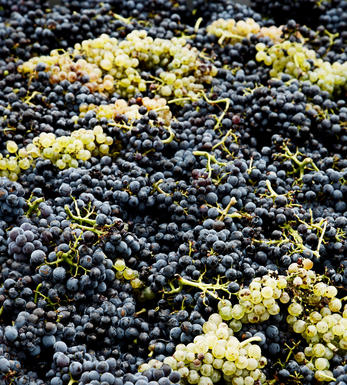 Other Varieties
There are over 200 different grape varieties used in modern wine making (from a total of over 1000). Most lesser known blends and varieties are traditional to specific parts of the world.