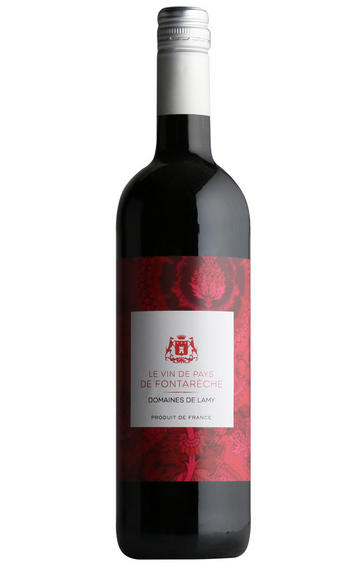 2018 Château Fontarèche Rouge, Vin de Pays de l'Aude
Prices start from £9.95 per bottle (75cl).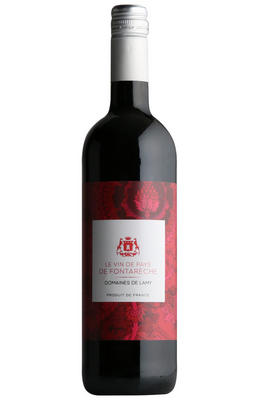 About this WINE
Chateau de Fontareche
Fontarèche is one of the oldest vineyards of the Languedoc , with some of the plantings dating back as far as 1350. In 1682, the Mignard family purchased Château Fontarèche. Today, nine generations on, the family Lamy own and run the estate, with chief winemaker Vincent Dubernet at their side.

The 160 hectares of vineyards have a wide range of soil types, making it possible to grow a diverse number of grape varieties: Syrah, Grenache, Mourvèdre, Picpoul Rouge, Merlot, Cabernet Sauvignon, Alicante Bouschet and Caladoc, as well as the white Macabeu, Chardonnay, Viognier, Vermentino, Colombard, Roussane and Grenache Blanc.

Eleven hectares have been fully converted into organic vineyards.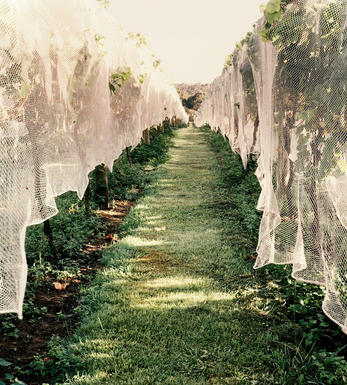 Corbieres
A vast (ie the largest in Languedoc) and consequently oft-misunderstood appellation, Corbières covers over 12,000 hectares in the Pyrenean foot-hills, with a variety of soils and micro-climatic influences. In recognition of this diversity, the appellation was subdivided in the 1990s into 11 so-called terroirs, including Montagne d'Alaric, Lagrasse, Lézignan, Boutenac, Fontfroide, Sigean, Durban, Saint-Victor, Quéribus, Termenès and Serviès. The central limestone vineyards of Boutenac are deemed to be the best of these, and thus have their own sub-appellation.
On a terrain this extensive and this varied, four separate topographical zones may be identified: the one in the west, exposed to the cooling Atlantic influence; the coastal zone to the east, influenced by the warm Mediterranean climate; a central mountainous zone in which the Fitou appellation is also located; further north, based around the Montagne d'Alaric, the landlocked enclave which produces wines not dissimilar to those in the neighbouring Minervois.
Corbières wines have had a somewhat undeserved reputation for rusticity, and quality can admittedly still be somewhat mixed. The best examples, however, combine the concentration and herbal richness that can come from old-vine Carignan, especially when married to the so-called 'improving varieties' such as Syrah, Grenache and Mourvèdre.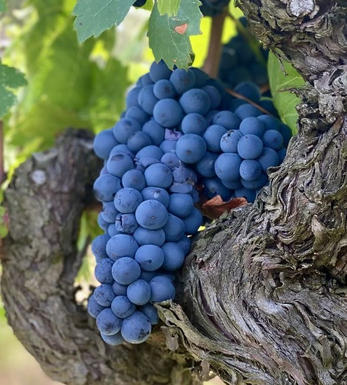 Carignan
Carignan, as its name suggests, is presumably of Spanish in origin, from around the town of Carineña west of Priorat in the province of Aragon.
Carignan, also known as Carginano in Italy and Cariñena or Mazeulo in Spain, is one of the most widely-planted red grapes in France. Planting became widespread in France during the 1960s, when Algeria gained its independence and was no longer an inexpensive source of red grapes. Languedoc-Rousillon (Cotes du Roussillon, Corbières, Saint Chinian) is the bastion of Carignan in France, and it is also grown Provence, although it now gradually being replaced with more complex and characterful varieties such as Syrah and Grenache.
The berries are blue-black, with fairly thick, astringent skins.Carignan buds and ripens quite late, so it is resistant to spring frosts, but requires a long ripening season and warm climate. It is a vigorous grape, which can result a wine of dull character.
Carignan is useful for adding intense colour, acidity, and fleshy tannins to the archetypal Southern French blends of Syrah, Grenache and Cinsault. Few select growers have managed to produce interesting, distinctive wines from this grape by carefully limiting the vine vigour and the yields.

Old Carignan vines (over 50 years) on a combination of low yields and suitable terroir can produce magnificently concentrated and characterful wine. The best expressions can be found in Priorat.