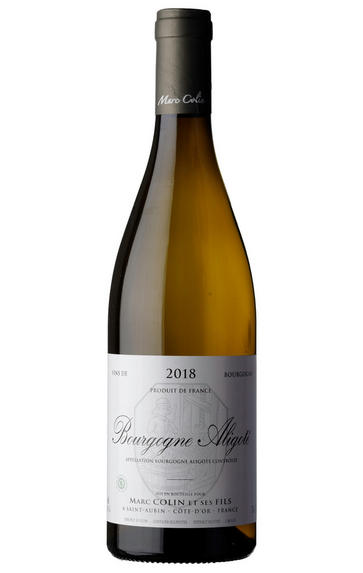 2018 Bourgogne Aligoté, Domaine Marc Colin, Burgundy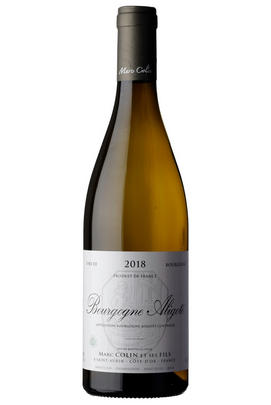 About this WINE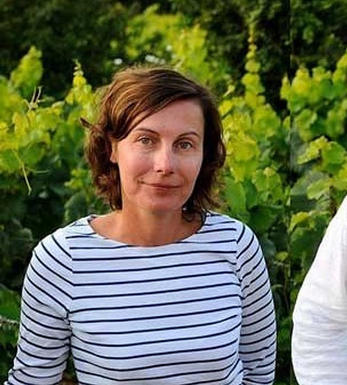 Domaine Marc Colin
Domaine Marc Colin
Marc Colin has now handed over this leading St-Aubin domaine to three of his children, Damien, Joseph and Caroline. The eldest, Pierre-Yves, was involved until 2005 harvest, when he took out his share of the vineyards to be worked separately. The remainder is still a sizeable operation, with 20 hectares spread between 30 appellations, 25 of them for white wines.
The Colin reds come from St-Aubin, Chassagne-Montrachet and Santenay, including a fine vieilles vignes bottling which comes from a plot in Les Champs Claude planted in 1901. This and the Saint-Aubin Les Frionnes are worthy of note, though the Domaine is much better known for its white wines. These include no less than eight bottlings of premier cru St-Aubin plus Puligny- and Chassagne-Montrachet and their associated grands crus.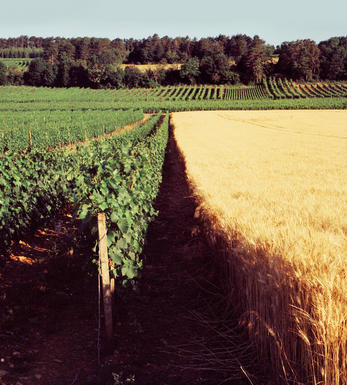 Bourgogne Aligote

Bourgogne Aligoté is a regional Appellation d'origine contrôlée (AOC) for white wines produced in Burgundy from the Aligoté variety of grape, which dates from 1937.

Aligoté grapes have played a prominent role in white Burgundy production since the 1600s, but are now being phased out in favour of the more popular and profitable Chardonnay grape: in 2007 only 1,700 hectares (4,200 acres) of Aligoté were grown compared to the 12,800 hectares (32,000 acres) of Chardonnay. The AOC regulations permit up to 15% Chardonnay to be blended with the Aligoté.

Bourgogne Aligoté is usually regarded as a somewhat more acidic wine, best enjoyed in its youth due to its lighter nature. It is also a primary component in the production of the popular French cocktail kir, by combining the Aligoté wine with the blackcurrant liqueur crème de cassis.

Aligoté has one appellation exclusive to its grape: Bouzeron, in the Côte Chalonnaise region of Burgundy, where 53 hectares are dedicated to this unique Aligoté based wine.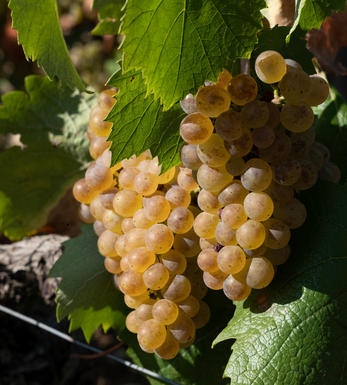 Aligoté
A grape that was first recorded in Burgundy in the 18th century and is still planted almost exclusively there, though there are limited plantings in Bulgaria, Moldavia and even California. It is a moderate-yielding grape that tends to perform best on south-east facing slopes and in warm, dry years.
For your Burgundian vigneron, Aligoté is not nearly as profitable to grow as Chardonnay - consequently it tends to be relegated to lower quality vineyards. In the wrong hands and in the wrong sites it can produce thin, raspingly acidic wines that are remarkably undistinguished. However the best growers produce balanced examples with nutty and citrus hints which are most appealing to drink. The best Aligoté wines traditionally come from Bouzeron in the Côte Chalonnaise. Along with blackcurrant liqueur, it is the key ingredient of Kir.
Reviews
Customer reviews
Critic reviews
The 2018 Bourgogne Aligoté comes from vines in Puligny and Chassagne, matured in a single 30-hectoliter foudre and then bottled in August. It offers quintessential Aligoté aromas on the nose: lemon curd, lemon thyme, French patisserie and light vanilla-y aromas that gather momentum in the glass. The palate is very well balanced, with great purity, and quite complex in style. Hints of sour lemon and quince appear toward a finish that reminds me of Sylvain Pataille's own Aligoté. Excellent.
Neal Martin, Vinous