About this WINE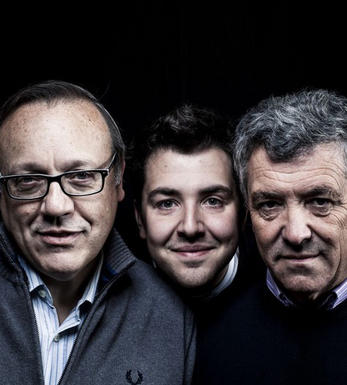 Trediberri, Piedmont
Born only in 2012 the Trediberri cantina of La Morra pulls together three Piedmontesi (Nicola Oberto & his father Federico and their associate Vladimiro Rambaldi) who've invested in 5ha of Berri vineyards, a hamlet of La Morra, back in 2008.

Nicola is a recent graduate of Milan's fine Bocconi University, former Merrill Lynch staff, a statistician and a passionate advocate and lover of fine wine. Father Federico has spent forty years working for a local, large Barolo producer, while Nebbiolo enthusiast Vladimiro runs a bank. There's an important fourth person, Anna Rosa Oberto (mother/wife) who tends the vines fastidiously when not working at the local post office.

In addition to the 5ha, the Oberto family have 2ha of one of the Langhe's top vineyards: Rocche dell'Annunziata; located in the very heart of the vineyard. Indeed their new winery in the Borgata of Torriglione overlooks the vineyard. Guided by Anna Rosa, they follow a low impact, organic approach to viticulture, while the wines are made traditionally with extended macerations & large oak ageing. Trediberri also rent c. 2ha of nearby Cappalotti vineyard.

The range consists of Langhe Sauvignon, Barbera d'Alba, Langhe Nebbiolo, Barolo, and Barolo cru Rocche dell'Annunziata.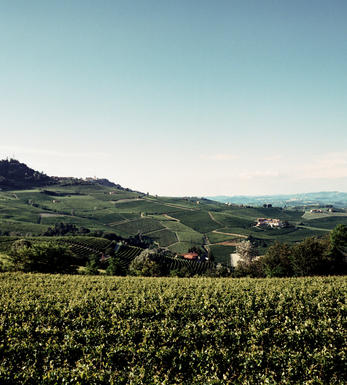 Langhe
Langhe is an all-encompassing zone lying due south of Alba and the River Tanaro in the province of Cuneo. Barolo and Barbaresco both lie within its boundaries.
Langhe is also the name of a regional DOC zone, which is used to classify wines made outside of the traditional Piemontese varietal scheme (Nebbiollo, Barbera, Cortese etc). Chardonnay and Sauvignon Blanc wines from the region are, for example, classified as Langhe DOC.


Langhe Nebbiolo
Effectively the 'second wine' of Piedmont's great Barolo and Barbarescos, the Langhe Nebbiolo DOC is the only way Langhe producers can declassify their Barolo or Barbaresco fruit or wines to make an early-drinking style.
Langhe Nebbiolo can be released onto the market as soon as practicably possible either as a fresh, fruity wine made solely in stainless-steel, or later on having been aged in oak. The Langhe Nebbiolo DOC was created in 1994 along with a plethora of other Langhe DOC wines (so diluting their significance).

Unlike Nebbiolo d'Alba, Langhe Nebbiolo can be cut with 15 percent other red indigenous varieties, such as Barbera or Dolcetto. Leading, quality producers of Barolo and Barbaresco are more inclined to use 100 percent Nebbiolo, recognising its role as a stepping stone, using the fruit from vines that are either too young or poorly situated.
Larger producers tend to use the Langhe Nebbiolo DOC as a valve, declassifying wines destined for Barolo or Barbaresco when the market is difficult. Confusingly Langhe Nebbiolo can also be the declassified wine of Nebbiolo d'Alba.

Recommended producers: Giovanni Rosso di Davide Rosso , Mario Fontana , Ferdinando Principiano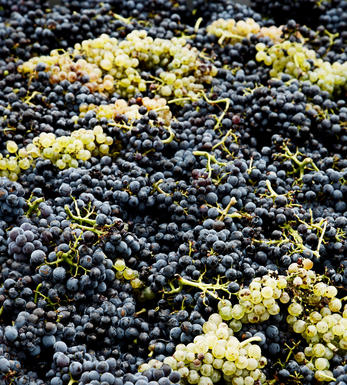 Other Varieties
There are over 200 different grape varieties used in modern wine making (from a total of over 1000). Most lesser known blends and varieties are traditional to specific parts of the world.