About this WINE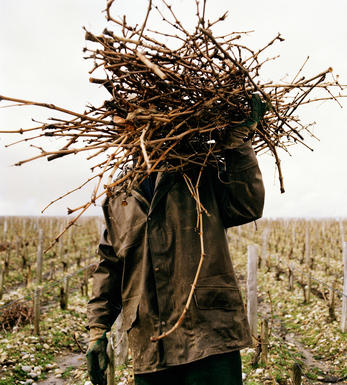 Emmerich Knoll
Emmerich Knoll's winery in Unterloiben is one of Austria's most famous wine-growing estates. Each bottle's traditional label is almost as highly regarded as the wines themselves.

The Knoll estate is located in the village of Unterloiben in the wine-growing region Wachau. It has been run by the family for decades and today Emmerich II and Monika Knoll and their sons Emmerich III, who travelled far to acquire knowledge on his passion and august, who just finishend studies in agriculture are in charge of the 15 hectares of land where the famous grapes grow.

Holdings of the estate can be found in top Wachau sites as Schuett, Loibenberg, Kellerberg, Kreutles and the kremstal vineyard Pfaffenberg. Over 45% of the vineyards are planted with each Grüner Veltliner and Riesling, the remaining 5% for Chardonnay, Gelber Muskateller, Rivaner, Gelber Traminer and Pinot Noir.

Emmerich Knoll doesn't like overpowered, exuberant wines. Tight, concentrated wines which show their power packed - that's the credo of the ordinary estate. Knoll's wines are considered late bloomers beyond exception. His Riesling Schütt is regarded a "primus inter pares" among wines of the Smaragd type and the range of sweet specialties which is produced whenever vintage conditions permit is equally excellent.The Kellerberg is one of the world's best individual terrains and bears, thanks to its special geological qualities, very exceptional wines. Emmerich constantly works meticulously to refine his products.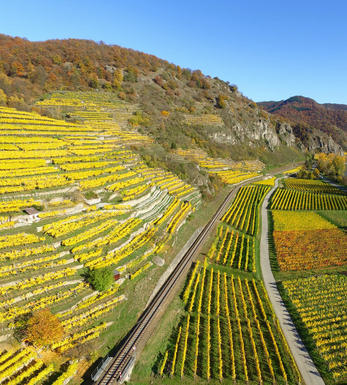 Wachau
The sweeping, steep terraces of the Wachau, in Lower Austria, on the northern banks of the Danube, an hour's drive west from Vienna, are home to Austria's greatest dry white wines.  
Here Riesling and Grüner Veltliner excel in producing wines of startling purity and pristine intensity.  The climate changes slightly to produce the warmer, richer wines around Dürnstein and Loiben, to steely yet opulent wines around Spitz.  
Recommended Producers
Toni Bodenstein of Weingut Prager epitomises the former, whilst Franz and Irmgard Hirtzberger's vineyards are the ultimate expression of the latter.  The region uses a unique system of classification to indicate the level of ripeness at harvest.  Steinfeder is the lightest, with an alcohol of around 10%, then Federspiel, which must not exceed 12% and finally Smaragd, named after an emerald green lizard found in the vineyards, which are assertive, late-harvested wines, but fermented to dryness.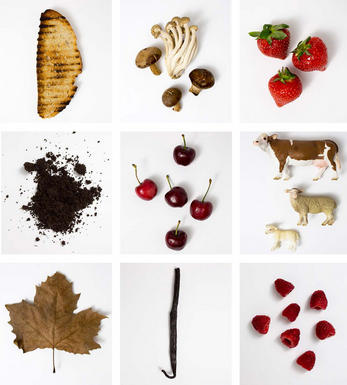 Pinot Noir
Pinot Noir is probably the most frustrating, and at times infuriating, wine grape in the world. However when it is successful, it can produce some of the most sublime wines known to man. This thin-skinned grape which grows in small, tight bunches performs well on well-drained, deepish limestone based subsoils as are found on Burgundy's Côte d'Or.

Pinot Noir is more susceptible than other varieties to over cropping - concentration and varietal character disappear rapidly if yields are excessive and yields as little as 25hl/ha are the norm for some climats of the Côte d`Or.
Because of the thinness of the skins, Pinot Noir wines are lighter in colour, body and tannins. However the best wines have grip, complexity and an intensity of fruit seldom found in wine from other grapes. Young Pinot Noir can smell almost sweet, redolent with freshly crushed raspberries, cherries and redcurrants. When mature, the best wines develop a sensuous, silky mouth feel with the fruit flavours deepening and gamey "sous-bois" nuances emerging.
The best examples are still found in Burgundy, although Pinot Noir`s key role in Champagne should not be forgotten. It is grown throughout the world with notable success in the Carneros and Russian River Valley districts of California, and the Martinborough and Central Otago regions of New Zealand.