About this WINE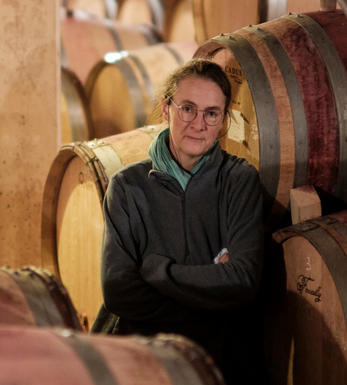 Domaine Naudin-Ferrand
Claire Naudin, one of Henri Naudin-Ferrand's three daughters, has been in charge of this small domaine based in the Hautes Côtes at Magny-les-Villers, a village that sits astride the dividing line between Hautes Côtes de Beaune and Hautes Côtes de Nuits, since 1994.

Claire is relatively susceptible to sulphur and uses the product as little as possible. Though some of the wines are made in an 'orthodox fashion, the most exciting wines are those which are vinified with whole bunches (all the stems) and without sulphur, though some SO2 is added at bottling to ensure that the wines remain stable thereafter.

Claire's theory, which her wines bear out admirably, is that there is none of the harshness sometimes evident when the bunches are vinified with their stems if sulphur is not used. Instead a magical floral perfume emanates from the wine.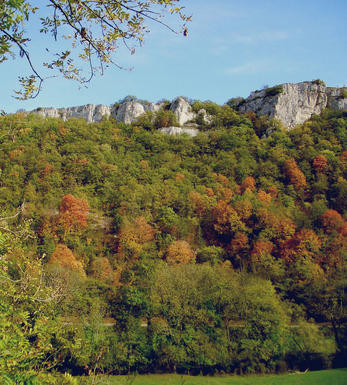 Cote de Beaune
With its three musketeers of Chassagne-Montrachet, Puligny-Montrachet and Meursault, alongside the imperial Corton-Charlemagne, the Côte de Beaune is home to the finest Chardonnays in the world. It hosts seven of Burgundy's eight white Grands Crus, along with a single red Grand Cru. Ironically though, much more red wine is made in this southern half of the Côte d'Or than white.
Stretching 30km south past the town of Beaune to Cheilly-lès-Maranges, the Côte de Beaune has a more expansive feel and gentler slopes than the Côte de Nuits. Its finest Chardonnays are characterised by an incomparable intensity and complexity, while its Pinot Noirs generally have softness and finesse as their calling cards. The best reds come from Beaune, Pommard and Volnay, and the powerful Grand Cru of Corton.
As in the Côte de Nuits, the fragmentation of the Côte de Beaune's vineyards brings the single biggest hurdle for any wine lover, namely the unpredictability of its wine. The human factor is paramount, and sadly too many lazy or unscrupulous growers and merchants have produced disappointing wines from some of the region's greatest names, while their more talented and quality-minded neighbours craft exquisite examples from the same terroir. Happily, quality is now higher than it has ever been here and organic and biodynamic methods are increasingly popular – especially amongst the younger generation.
Wines labeled `Beaune' come from the appellation adjoining the town while those labeled Côte de Beaune (red or white) emanate from a group of vineyards on the hill above. Côte de Beaune Villages is a red wine that can be made from a number of lesser, named villages in the region, while Hautes-Côtes de Beaune (mostly red) is produced from vineyards in the hills to the west of the appellation, divided in two by St Romain. These tend to be light yet often fine wines, especially in hot years like 2003 and 2005.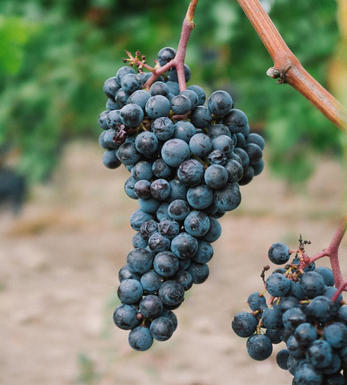 Gamay
A French variety planted predominately in Beaujolais where it is the grape behind everything from light and often acidic Beaujolais Nouveau through to the more serious and well-structured wines from the 10 cru villages. It takes its name from a hamlet just outside Chassagne-Montrachet and was at one stage widely planted on the Côte d`Or. However it was gradually phased out due to its poor yield and supposed poor quality of its wines.
The majority of Gamay wines in Beaujolais are labelled as Beaujolais or Beaujolais-Villages and are deliciously juicy, easy drinking, gulpable wines. Of more interest are the Cru wines from the 10 villages in the north of the region where the soil is predominantly granitic schist and where the vines are planted on gently undulating slopes. These can be well-structured, intensely perfumed wines, redolent of ripe black fruits and, while delicious young, will reward medium term cellaring.

Gamay is also grown in the Touraine region of the Loire where it produces soft, well-balanced, gluggable wines for drinking young.