About this WINE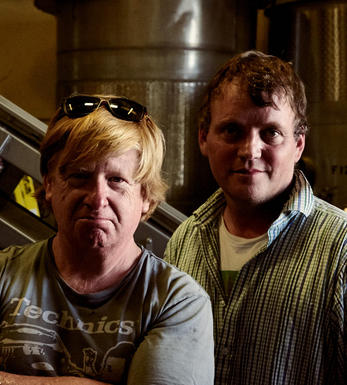 Birichino
Birichino, pronounced biri-kino, is a very interesting project. Founded in Santa Cruz in 2008, and drawing on a combined 35 years making and selling wine in California, France, and Italy, owners and winemakers Alex Krause and John Locke are focused on attaining the perfect balance of perfume, poise, and puckishness with a particular fondness for varieties that provide enormous pleasure and re-ëstablish a direct connection to the sensual world (at least, that's what they say).

John worked from 1990 to 2007 with the legendary Randall Grahm of Bonny Doon Vineyard, with (the equally legendary) André Ostertag of Domaine Ostertag in Alsace in 1993, and with a host of small producers across Italy and south-western France. Alex started in 1992 with Randall, worked with John in the cellar, and then escaped to the sales side in the later 90's to eventually serve today as Director of Export Sales for Bonny Doon Vineyard.

Their Grenache is from a vineyard planted in 1910, with vines on their own roots. Made with natural yeast fermentation, a bit of whole cluster, and no fining or filtration, from 100 year old vines.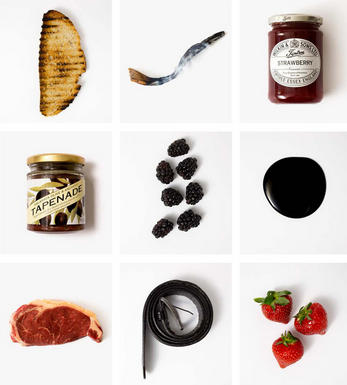 Grenache/Garnacha
Grenache (Noir) is widely grown and comes in a variety of styles. Believed to originate in Spain, it was, in the late 20th century, the most widely planted black grape variety in the world. Today it hovers around seventh in the pecking order. It tends to produce very fruity, rich wines that can range quite widely in their level of tannin.

In many regions – most famously the Southern Rhône, where it complements Syrah and Mourvèdre, among other grapes – it adds backbone and colour to blends, but some of the most notable Châteauneuf du Pape producers (such as Château Rayas) make 100 percent Grenache wines. The grape is a component in many wines of the Languedoc (where you'll also find its lighter-coloured forms, Grenache Gris and Blanc) and is responsible for much southern French rosé – taking the lead in most Provence styles.

Found all over Spain as Garnacha Tinta (spelt Garnaxa in Catalonia), the grape variety is increasingly detailed on wine labels there. Along with Tempranillo, it forms the majority of the blend for Rioja's reds and has been adopted widely in Navarra, where it produces lighter styles of red and rosado (rosé). It can also be found operating under a pseudonym, Cannonau, in Sardinia.



Beyond Europe, Grenache is widely planted in California and Australia, largely thanks to its ability to operate in high temperatures and without much water. Particularly in the Barossa Valley, there are some extraordinary dry-farmed bush vines, some of which are centuries old and produce wines of startling intensity.