About this WINE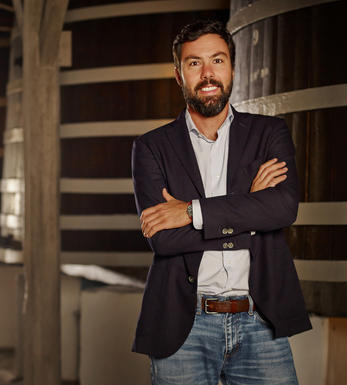 Domaine des Senechaux
Domaine des Sénéchaux is one of the oldest domaines in Châteauneuf-du-Pape with a history dating back to the 14th century . The identity of the eponymous old men is something of a mystery; they look a little like Rodin's Burghers of Calais but are, in all likelihood, unrelated.

The estate covers 25 hectares in two excellent areas: 12 hectares near Château la Nerthe and 15 hectares in the Montalivet-Bois des Sénéchaux district, near Château Rayas. The good works to rejeuvenate the estate were initiated by entrepreneur Pascal Roux, but the serious qualitative impulse has, since 2006, been provided by Jean Michel Cazes and his son Jean Charles. The Cazes are, of course, even more famous for their ownership of the superlative Pauillac property Lynch Bages The vineyards have been restored to their former glory and the winemaking facilities have been fully modernised.

The imperative, advocated by the father and adhered to by the son, has been , very importantly, to make a classic Châteauneuf-Du-Pape and not to try and make a great Bordeaux wine in the heart of the Rhône Valley.

The red is a blend of 90% Grenache, 5% Syrah, 3% Mourvèdre and 2% other varietals. Fermentation is in temperature-controlled stainless steel vats and the wines are then matured in French oak barrels for 12- 15 months, some of which are new. The wines are bottled unfiltered.

The white wine only makes up 5% of production; the grapes being Grenache Blanc, Clairette, Bourboulenc and Roussanne, the last of which is fermented in barrique with stirring of the yeast. The white is beautifully perfumed and full of Southern charm.

Delicacy and finesse are the bywords here with the wines being accessible in youth although they tend to show at their best with 7-10 years of bottle ageing. Each year they get better.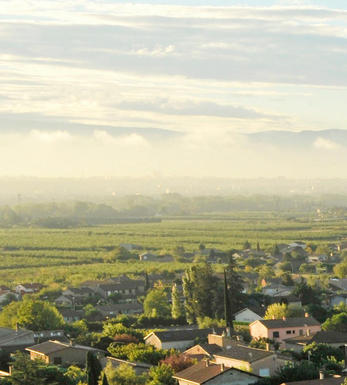 Châteauneuf-du-Pape
Châteauneuf-du-Pape is the largest and most important wine appellation in the southern Rhône. It is home to more than 3,200 hectares of vineyards and over 80 growers; more wine is produced in Châteauneuf than the whole of the northern Rhône put together. The vineyards are bounded to the west by the Rhône river and to the east by the A7 autoroute.

Châteauneuf-du-Pape was the first ever Appellation d'Origine Contrôlée established in France, in 1932. Small, rounded rocks from the ancient river bed known as galets roulés are a key aspect of what makes Châteauneuf -du-Pape wines so distinctive, with the rocks reflecting heat back into the vines at night, thus increasing ripeness and reducing acidity.

The gloriously rich red wines, redolent of the heat and herbs of the south, are enhanced by the complexity which comes from blending several grape varieties. Fourteen are permitted for reds: Grenache, Mouvedre, Syrah, Cinsault, Vaccarese, Counoise, Teret Noir, Muscadin, Picpoul Noir, Clairette, Grenache Blanc, Rousanne, Picpoul Gris and Picardin. With red Châteauneuf-du-Pape, Grenache typically dominates with Syrah and Mourvèdre in support.
White Châteauneuf-du-Pape is becoming increasingly sought-after, even though it represents less than 10 percent of the total production. Here, five grapes are permitted: Grenache Blanc, Clairette, Roussanne, Bourboulenc and Picardin.

Recommended Producers: Château de Beaucastel, Clos de Papes, Vieux Télégraphe, Château Rayas,, Domaine de la Charbonnière, Sabon, Château La Nerthe, Domaine Perrin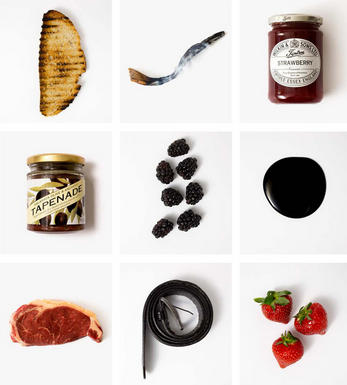 Grenache/Garnacha
Grenache (Noir) is widely grown and comes in a variety of styles. Believed to originate in Spain, it was, in the late 20th century, the most widely planted black grape variety in the world. Today it hovers around seventh in the pecking order. It tends to produce very fruity, rich wines that can range quite widely in their level of tannin.

In many regions – most famously the Southern Rhône, where it complements Syrah and Mourvèdre, among other grapes – it adds backbone and colour to blends, but some of the most notable Châteauneuf du Pape producers (such as Château Rayas) make 100 percent Grenache wines. The grape is a component in many wines of the Languedoc (where you'll also find its lighter-coloured forms, Grenache Gris and Blanc) and is responsible for much southern French rosé – taking the lead in most Provence styles.

Found all over Spain as Garnacha Tinta (spelt Garnaxa in Catalonia), the grape variety is increasingly detailed on wine labels there. Along with Tempranillo, it forms the majority of the blend for Rioja's reds and has been adopted widely in Navarra, where it produces lighter styles of red and rosado (rosé). It can also be found operating under a pseudonym, Cannonau, in Sardinia.



Beyond Europe, Grenache is widely planted in California and Australia, largely thanks to its ability to operate in high temperatures and without much water. Particularly in the Barossa Valley, there are some extraordinary dry-farmed bush vines, some of which are centuries old and produce wines of startling intensity.