About this WINE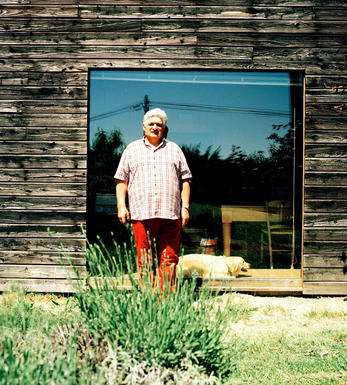 Domaine Pierre Gaillard
Pierre Gaillard grew up amongst vines. At 12, he was found ploughing his family vineyard with a horse. Following his winemaking studies in Montpellier, he bought his first lands in St. Joseph in 1981, reviving the "Clos de Cuminaille" – an ancient wine growing estate dating back to Roman times.
In recent years, Pierre's children have been getting more involved at the domaine; but his own passion and influence still remain at the core of the impressive property. As well as being one of the top growers in St Joseph, Pierre is also one of a handful of producers realising the potential of Seyssuel to the north of the region. In total, he has over 60 parcels spread over 35 hectares in the Northern Rhône, which makes for an extremely comprehensive overview of everything these appellations have to offer.
We tasted the '20s direct from barrel and tank alongside Pierre's son, Pierre-Antoine. His various incarnations of Syrah had the refined, elegant style and notes of fresh herbs – very common to this vintage. Unlike some of our producers, Pierre uses new oak in his winemaking; utilised in a way that complements the wine and certainly doesn't dominate.
The whites on offer are from the '21 vintage. While they were still finishing their malolactic fermentation and were not yet in their final blend, the composites showed great promise, with zesty fruit and freshness. This will form a perfect backbone for the balanced use of oak and lees stirring usually seen during maturation.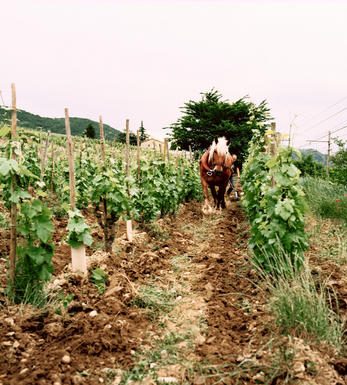 Saint-Joseph
Saint-Joseph is the second-largest appellation in the Northern Rhône with 50 growers producing wines from over 600 hectares of vineyards. Established in 1956, over 90 percent of the wine is red – made exclusively from the Syrah grape. The white wines, meanwhile, are typically a blend of Marsanne and Roussanne varieties. Its vineyards run due south on the west side below Condrieu, and are in six communes: Mauves, Tournon, St Jean-de-Muzols, Lemps, Vion and Glun.
The styles of wine in St Joseph tend to be much lighter than other red Appellations d'Origine Contrôlee and the quality can vary dramatically. The soils and climate differ, as it is a long, narrow AOC. There is no particular characteristic of the commune as some wines are produced near Côte-Rôtie, whilst others are near to Cornas.
The best St Josephs are still produced in the original heartland of the appellation between St Jean-de-Muzols and Mauves, where soils are predominately granitic with patches of limestone and schist. Typically, even the finest St Josephs are slightly lighter and faster-maturing than the wines of Hermitage, as Saint-Joseph's east-facing vineyards lose the sun up to two hours earlier in the crucial ripening season.
Recommended producers: Pierre Gaillard, Domaine Coursodon and Paul Jaboulet.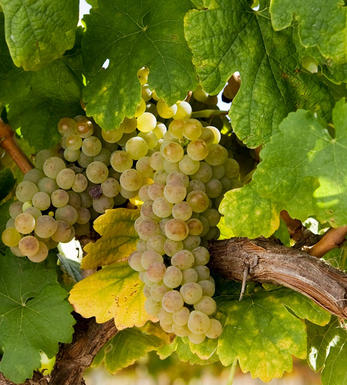 Roussanne
Roussanne is one of the most important white grape varieties in the Rhône Valley. It is a particularly pernickety grape to cultivate being a notoriously low yielder as well as being highly susceptible to rot. It is difficult to ripen, and seemingly prone to oxidation at every opportunity. Roussanne's name comes from its russet-coloured skin and it produces richly aromatic wines, often with fruit characteristics of lime and blossom.
In the northern Rhône it is typically blended with Marsanne to produce the white wines of Hermitage, Crozes-Hermitage, St-Joseph, and St-Péray. Generally Marsanne is the dominant partner and it lends colour, body and weight to the blend, as well as richly scented fruit, while Roussanne contributes bouquet, delicacy and finesse.
It is grown less extensively in the southern Rhône although it is one of the permitted varieties in Châteauneuf-du-Pape. There are plantings of Roussanne in the Languedoc and Rousillon and in the last decade the grape have been cultivated with particular success in California, where it is produced both as a single varietal and as a component of Rhône-style blends.