About this WINE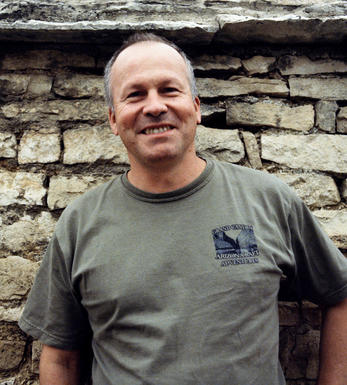 Domaine de Montille
The De Montille family has long been a venerable one in Burgundy, though Domaine de Montille's reputation was properly established in 1947: prominent Dijon lawyer Hubert de Montille inherited 2.5 hectares in Volnay, later adding further parcels in Volnay, Pommard and Puligny. Hubert's style was famously austere: low alcohol, high tannin and sublime in maturity.

His son, Etienne, joined him from '83 to '89 before becoming the senior winemaker, taking sole charge from '95. Etienne also managed Château de Puligny-Montrachet from '01; he bought it, with investors, in '12.

The two estates were separate until '17, when the government decreed that any wine estate bearing an appellation name could no longer offer wine from outside that appellation.

The solution was to absorb the château estate into De Montille – the amalgamated portfolio is now one of the finest in the Côte d'Or.

Etienne converted the estate to organics in '95, and to biodynamics in 2005, making the house style more generous and open, focusing on the use of whole bunches for the reds.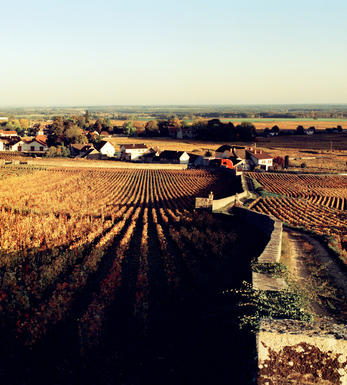 Burgundy
Burgundy never quite achieved its political ambitions of being a kingdom in its own right, but for many, the region produces some of the most regal red and white wines in the world.
In Burgundy there are 100 different appellations, numerous individual vineyards and more than 3,000 individual producers. Around 15 million cases are produced annually from 26,500ha of vines in Burgundy, which is usually sub-divided into five regions: Chablis in the Yonne department; the Côte de Nuits and Côte de Beaune in the department of the Côte d'Or; and the Chalonnais and Mâconnais in the Saone-et-Loire.
The world's most famous white wine grape may have originated in Burgundy, where there's a village called Chardonnay (near Mâcon). This marvellous, full-bodied grape responds well to barrel ageing and can produce wines of great complexity that can age for decades. More often than not though, in recent times, the wines are better enjoyed in their youth. The simpler white wines of Chablis to the north, and the Mâconnais in the south, are usually made in stainless steel to preserve freshness.

The heartland for white Burgundy is the Côte de Beaune with its three great villages, Meursault, Puligny-Montrachet and Chassagne-Montrachet. Here the vineyard classification system really comes into its own. On the flattest land, the wines will be classed only as generic Bourgogne Blanc; as the slope begins to rise, the wines are designated by the name of their village. At mid-slope, the finest vineyards (whose wines are bottled separately) are categorised as Premier Cru (eg Les Charmes) or Grand Cru (Le Montrachet).

Though attractive wines can be found in the Côte Chalonnais (Mercurey, Givry), the great red wines of Burgundy are found in the Côte d'Or. The line of magical villages which constitutes the Côte de Nuits, Gevrey-Chambertin, Morey-St Denis, Chambolle-Musigny, Vougeot, Vosne-Romanée and Nuits-St Georges is practically a roll call of great names. The Côte de Beaune competes through such gems as Volnay and Pommard, which are adjacent yet contrasting villages: lacy elegance for the wines of Volnay, while sturdy and more structured in those from Pommard.
Whereas Burgundy used to be considered a veritable minefield because of the complexity of choice, these days it is more of a playground for the adventurous wine lover, thanks to the vast increase in number of quality-conscious, properly-trained producers.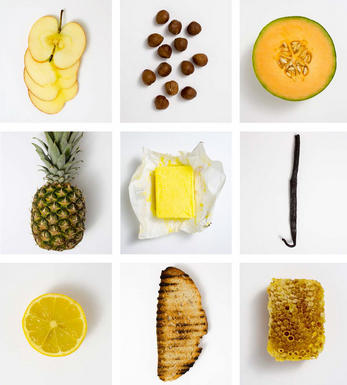 Chardonnay
Chardonnay is often seen as the king of white wine grapes and one of the most widely planted in the world It is suited to a wide variety of soils, though it excels in soils with a high limestone content as found in Champagne, Chablis, and the Côte D`Or.

Burgundy is Chardonnay's spiritual home and the best White Burgundies are dry, rich, honeyed wines with marvellous poise, elegance and balance. They are unquestionably the finest dry white wines in the world. Chardonnay plays a crucial role in the Champagne blend, providing structure and finesse, and is the sole grape in Blanc de Blancs.
It is quantitatively important in California and Australia, is widely planted in Chile and South Africa, and is the second most widely planted grape in New Zealand. In warm climates Chardonnay has a tendency to develop very high sugar levels during the final stages of ripening and this can occur at the expense of acidity. Late picking is a common problem and can result in blowsy and flabby wines that lack structure and definition.

Recently in the New World, we have seen a move towards more elegant, better- balanced and less oak-driven Chardonnays, and this is to be welcomed.