About this WINE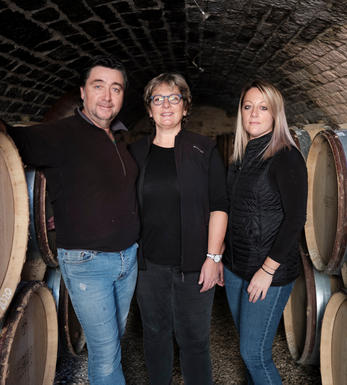 Domaine Pinson
Louis Pinson himself retired in 1983 having made some fabulous old style Chablis wines. His great grand-daughter, Charlène, along with her father, Laurent and her uncle Christophe have now taken over. There is a Rue Pinson in Chablis, dating back to an earlier generation when three Pinson brothers lived in identical houses in the street.

Everything is hand-harvested, with sorting of the grapes both in the vineyard and at the winery. Fermentation is mostly in stainless steel using selected yeasts, then the wines are transferred to barrel for the maturation process. The barrels for Les Clos are one to two years old, for the premiers crus three to six years. The straight Chablis stays in stainless steel.
Having such a large holding of Mont de Milieu, the Pinsons organised a swap of half a hectare with some Fourchaume from Nathalie & Gilles Fèvre, so that each domaine would have an extra appellation. Their holdings comprise 2.20ha Chablis , 0.68ha Chablis 1er Cru Forêt, 0.50ha Chablis 1er Cru Fourchaume, 4.76ha Chablis 1er Cru Mont de Milieu, 1.05ha Chablis 1er Cru Montmains , 0.34ha Chablis 1er Cru, 0.50ha Chablis 1er Cru Vaillons and 2.57ha Chablis Grand Cru Les Clos.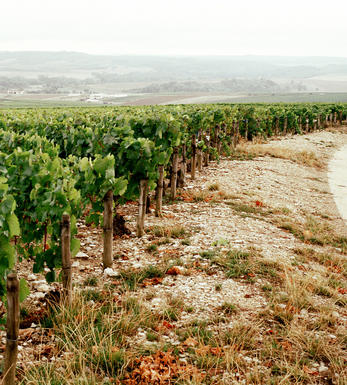 Chablis
One of the most famous wine names in the world, Chablis has suffered from numerous imitators. Fifty years ago there were just 400ha of vineyards in Chablis, but today there are 4,900ha. Both the generic and Premier Cru vineyards have doubled since the early 1970s, and now include areas of Portlandian as well as traditional Kimmeridgian clay.
Being further north than the rest of Burgundy, and on a different type of limestone (the aforementioned Kimmeridgian, with some Portlandian), the wines are subtly different in style – a touch more austere with a beautiful fresh minerality that makes them so suited to seafood. Purists believe that only the Kimmeridgian soils, with their traces of marine fossils, should be used.
The outlying Portlandian vineyards are designated as Petit Chablis, although the vast majority of production is classified as Chablis, without any vineyard name. Forty vineyards are classified as Premier Cru, however several of these are grouped together to make 11 more commonly-used Premier Cru designations. The seven Grands Crus are clustered together in a group that overlooks the town of Chablis and the River Serein.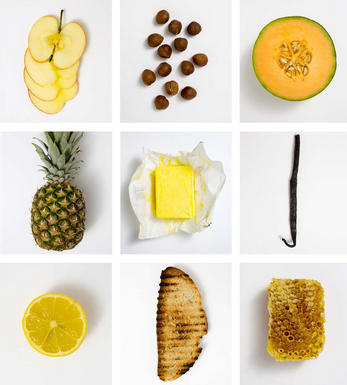 Chardonnay
Chardonnay is the "Big Daddy" of white wine grapes and one of the most widely planted in the world. It is suited to a wide variety of soils, though it excels in soils with a high limestone content as found in Champagne, Chablis, and the Côte D`Or.

Burgundy is Chardonnay's spiritual home and the best White Burgundies are dry, rich, honeyed wines with marvellous poise, elegance and balance. They are unquestionably the finest dry white wines in the world. Chardonnay plays a crucial role in the Champagne blend, providing structure and finesse, and is the sole grape in Blanc de Blancs.
It is quantitatively important in California and Australia, is widely planted in Chile and South Africa, and is the second most widely planted grape in New Zealand. In warm climates Chardonnay has a tendency to develop very high sugar levels during the final stages of ripening and this can occur at the expense of acidity. Late picking is a common problem and can result in blowsy and flabby wines that lack structure and definition.

Recently in the New World, we have seen a move towards more elegant, better- balanced and less oak-driven Chardonnays, and this is to be welcomed.