About this WINE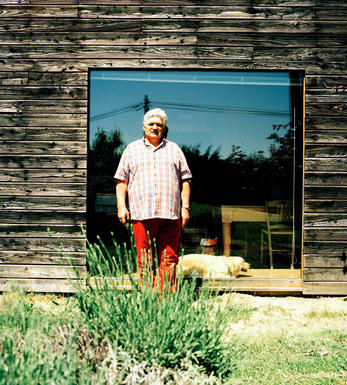 Domaine Pierre Gaillard
Pierre Gaillard is one of the most respected vignerons in the Northern Rhône. He had worked previously for both Vidal-Fleury and Etienne Guigal before starting out on his own and then received great reviews when he first started producing in the mid-eighties, his first vintage being 1987.

From the precipitous Medieval village of Malleval, Pierre surveys his fine granitic vineyards of St. Joseph, Condrieu and Côte Rôtie with experienced eyes. He produces around 18,000 bottles of red St. Joseph each year from just under 40 hectares. He is particularly skilful in using oak to coax luxuriant and extremely seductive flavours, but flavours that never lose sight of the individuality of their originating terroirs.

His St Jospeh Blanc is unusual in that it is entirely made from Roussanne, its more usual partner, Marsanne, eschewed in a successful quest for aromatic harmomy. The wines spend six months in 10-20% new oak prior to bottling, adding weight and richness to the final wine.

Pierre had always been fascinated by the beauty of the Banyuls countryside and by the huge potential of the terroir. In 2002, he purchased the old estate of Pagès and went into partnership with a former member of the local co-operative Jean Baills and his son Matthieu.

Jean and Matthieu not only brought their wide knowledge of the terroir, the local weather and the history of the cru but also about 15 hectares of vineyard containing mostly old Grenache and Carignan vines, as well as plantings of Mourvèdre, Syrah, Vermentino and others. All these have been added to the original seven hectares of the Domaine Pagès, and new plantings have been under way since 2003.

The Magenca is a red Collioure blend of Grenache, Mourvèdre, Syrah and Carignan which has spent 15 months in barrel, 30% of which was new oak.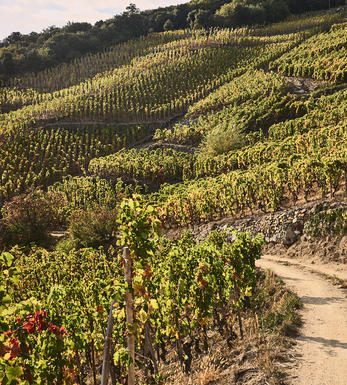 Condrieu
Condrieu is to Viognier what the Côte de Nuits is to Pinot Noir. There are now plantings of Viognier worldwide, but this pernickety grape's spiritual homeland is still in Condrieu – where the finest Viogniers in the world are still produced.
The appellation was created in 1940, and today over 40 growers produce wine from just over 100 hectares of vineyards. In 1965 the appellation covered only eight hectares.

Guigal accounts for 45 percent of the appellation's production. The vineyards are adjacent to those of Côte-Rôtie, but not as steep. The best Condrieu wines are produced from soils that are on narrow, south-facing or south-east-facing terraces of granite – where the average vine age is around 50 years old.
Condrieu is solely made from the Viognier grape. As well as being situated next to Côte-Rôtie it also encompasses the separate AC of Château-Grillet. The wines are dry with a wonderful floral nose of peaches, apricots, violets and pears. They are quite alcoholic, with low-ish acidity. Condrieus are best enjoyed when young to ensure they maintain their freshness and delicate fruit flavours.

Recommended producers: Pierre Gaillard, Mouton Père et Fils
Best vintages: 2006, 2005, 2004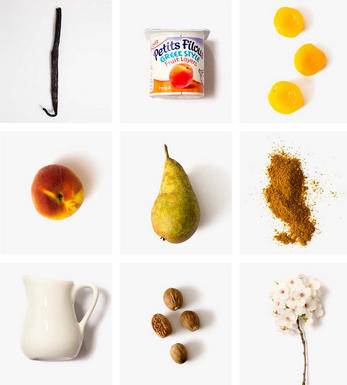 Viognier
A white grape variety originating in the Northern Rhône and which in the last ten years has been increasingly planted in the Southern Rhône and the Languedoc.
It is a poor-yielding grape that is notoriously fickle to grow, being susceptible to a whole gamut of pests and diseases. Crucially it must be picked at optimum ripeness - if harvested too early and under-ripe the resulting wine can be thin, dilute and unbalanced, while if picked too late then the wine will lack the grape's distinctive peach and honeysuckle aroma. It is most successfully grown in the tiny appellations of Château-Grillet and Condrieu where it thrives on the distinctive arzelle granite-rich soils. It is also grown in Côte Rôtie where it lends aromatic richness to the wines when blended with Syrah.
Viognier has been on the charge in the Southern Rhône and the Languedoc throughout the 1990s and is now a key component of many white Côtes du Rhône. In Languedoc and Rousillon it is increasingly being bottled unblended and with notable success with richly fragrant wines redolent of overripe apricots and peaches and selling at a fraction of the price of their Northern Rhône cousins.