About this WINE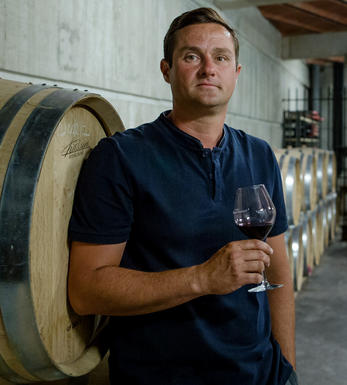 Domaine Raymond Usseglio
Stéphane Usseglio, Raymond's son, now runs this 30-hectare estate. It is managed biodynamically, and his vineyards are divided equally between the galet-strewn parcels around Orange and Courthézon, and the sandier, chalkier soils heading south towards the Crau plateau and the village of Bédarrides. Two-thirds of the vineyards fall within the Châteauneuf-du-Pape appellation.

His wines are now every bit as good as his distant cousins at Domaine Pierre Usseglio, and are steadily receiving more attention – yet they remain excellent value. Stéphane continues to innovate, using small oak barrels alongside the traditional foudres, and experimenting with concrete and terracotta amphorae. His 2019 wines have the power and concentration you might expect from such a warm vintage, but enough clarity of fruit to ensure balance and, no doubt, longevity.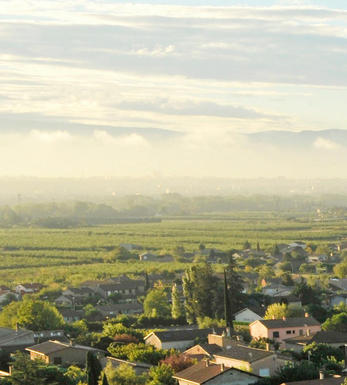 Châteauneuf-du-Pape
The most celebrated village of the Southern Rhône, Châteauneuf-du-Pape is the birthplace of the now indispensable French Appellation d'Origine Contrôlée system – imperfect though it may be. Compared to the Northern Rhône, the vineyards here are relatively flat and often feature the iconic galet pebbles – the precise benefits of which are a source of much debate. Minimum alcohol levels required by the AOC are the highest in France, but at 12.5% it is well below the natural generosity of Grenache, which only achieves its full aromatic potential when it is fully ripe and laden with the resultant high sugars. Syrah and Mourvèdre contribute the other defining elements in the blend, adding pepper, savoury spice and structure to the decadent Grenache. There are a further 10 permitted red grape varieties which can be used to adjust the "seasoning". Of the five white varieties permitted, it is Grenache Noir's sibling – predictably perhaps – Grenache Blanc, which dominates, though Roussanne shows a great deal of promise when handled well, notably at Château de Beaucastel.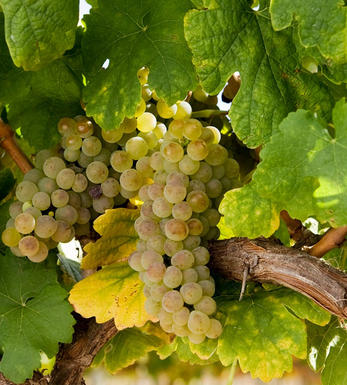 Roussanne
Roussanne is one of the most important white grape varieties in the Rhône Valley. It is a particularly pernickety grape to cultivate being a notoriously low yielder as well as being highly susceptible to rot. It is difficult to ripen, and seemingly prone to oxidation at every opportunity. Roussanne's name comes from its russet-coloured skin and it produces richly aromatic wines, often with fruit characteristics of lime and blossom.
In the northern Rhône it is typically blended with Marsanne to produce the white wines of Hermitage, Crozes-Hermitage, St-Joseph, and St-Péray. Generally Marsanne is the dominant partner and it lends colour, body and weight to the blend, as well as richly scented fruit, while Roussanne contributes bouquet, delicacy and finesse.
It is grown less extensively in the southern Rhône although it is one of the permitted varieties in Châteauneuf-du-Pape. There are plantings of Roussanne in the Languedoc and Rousillon and in the last decade the grape have been cultivated with particular success in California, where it is produced both as a single varietal and as a component of Rhône-style blends.