About this WINE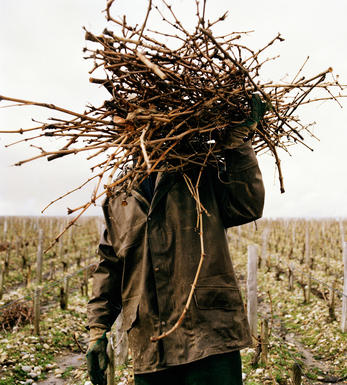 Domaine Bellevue
Patrick Vauvy`s Domaine is now producing benchmark single varietal Loire wines. He took over the family Domaine in 1991 after studying viticulture and oneology at agricultural college. Today the Domaine now has 18 hectares of vineyards planted with Sauvignon Blanc, Gamay, Cabernet Franc, and small amounts of Chardonnay and Cot.
The vineyards are located on predominantly sandy soils on the north bank of the Cher Tributary. All the grapes are hand harvested and the majority of the red grape varieties are then fermented using a semi-carbonic maceration, as in used in Beaujolais. A small proportion of Sauvignon Blanc undergoes a short `maceration pelliculaire` which adds an attractive depth to the white wines.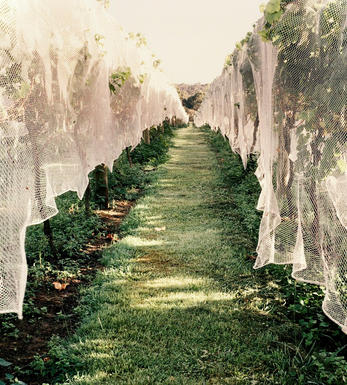 Touraine
Located around the central city of Tours, Touraine is famous for the Cabernet Francs of Bourgueil, Chinon and Saint-Nicolas-de-Bourgueil, as well as for the dry, sweet and sparkling Chenin Blanc wines of Vouvray and Montlouis.
The bulk of the region's wines are produced under the Sauvignon de Touraine appellation, a good-value Loire Sauvignon Blanc produced on sandy, undulating clay flats between the Cher and Indre tributaries. Reds are also made from Côt (Malbec), Cabernet Franc and Gamay.

Recommended producers: Domaine Jean-Marie Penet, Jacky Blot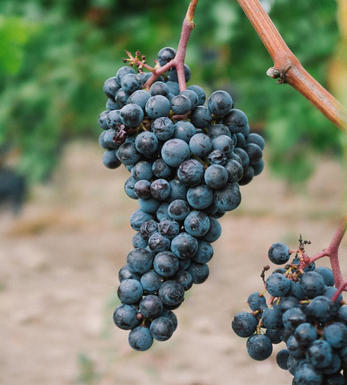 Gamay
A French variety planted predominately in Beaujolais where it is the grape behind everything from light and often acidic Beaujolais Nouveau through to the more serious and well-structured wines from the 10 cru villages. It takes its name from a hamlet just outside Chassagne-Montrachet and was at one stage widely planted on the Côte d`Or. However it was gradually phased out due to its poor yield and supposed poor quality of its wines.
The majority of Gamay wines in Beaujolais are labelled as Beaujolais or Beaujolais-Villages and are deliciously juicy, easy drinking, gulpable wines. Of more interest are the Cru wines from the 10 villages in the north of the region where the soil is predominantly granitic schist and where the vines are planted on gently undulating slopes. These can be well-structured, intensely perfumed wines, redolent of ripe black fruits and, while delicious young, will reward medium term cellaring.

Gamay is also grown in the Touraine region of the Loire where it produces soft, well-balanced, gluggable wines for drinking young.