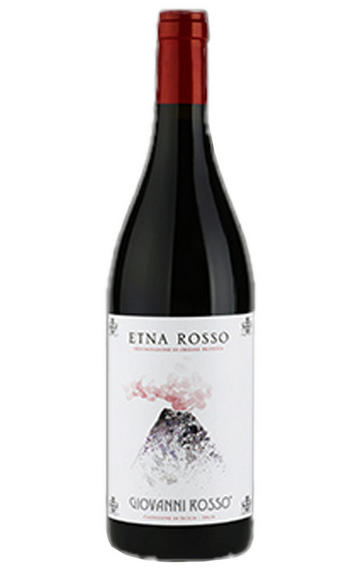 2018 Etna Rosso, Giovanni Rosso, Sicily, Italy
Prices start from £138.00 per case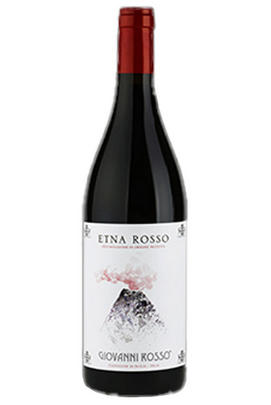 Critics reviews
Pale but vibrant ruby in colour, from 6.5ha of 45 year old vines on the northern slopes of Etna at 750m. So fragrant it's crazy, soft raspberry and cranberry fruits, this is far more intense on the nose than you expect from the colour. Very approachable, easy to enjoy, fragrant with rolling waves of summer fruits, orange peel and earthy dried herbs. No need to wait to drink this, although you feel gentle tannins guiding your way through the palate. Easy to recommend this wine from Davide Rosse (originally from Piedmont, and you can see something of the delicacy of nebbiolo here, the whisper of a variety that specialises in gentle persuasion). Aged in an array of differently sized French oak barrels and casks. Got to be the best value wine of the September Releases.

Drink 2021 to 2030

Jane Anson, Inside Bordeaux (October 2021)
A lovely pale orange-red tinge to the wine in the glass. Such an aromatic nose filled with iron filings, wet stone and summer berry fruits alongside violet touches. It has such freshness on the tongue, immediately juicy and then fills out with density of flavour. There's a captivating rusticity to this with a savoury, almost herbal element edging the bright cherry and raspberry fruit.
Soft tannins and lively acidity. A star-value buy. Made with native grape Nerello Mascalese with small percentages of other local and indigenous varieties. Vines are planted on volcanic soil in a north/northeastern site 750 metres in altitude. First vintage 2016. Production 20,600 bottles

Drink 2021 - 2029

Georgina Hindle, Decanter.com (July2021)
About this WINE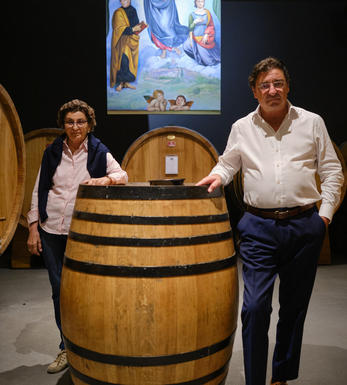 Giovanni Rosso
Davide Rosso took over from his father, Giovanni, in the early 2000s. He has since risen quickly in reputation as one of Piedmont's greatest producers. He may not have the uninterrupted winemaking history of some of his famous neighbours, but he is the envy of many: he has some of the most desirable vineyards in Barolo – Serralunga d'Alba, Cerretta, Serra – showcasing the vivid terroir of his beloved hometown.
His range of single vineyards demonstrates his sensitivity and skill, and his pride for his hometown only magnifies the details of these crus, resulting in wines of rare class and sophistication.
Using traditional cement for fermentation with long gentle macerations, Davide's wines are timeless, traditional and expertly crafted. His specially made French botti from the Fontainebleau forest are an indicator of Davide's refined flamboyance. And his vineyards give him the quality of raw material to demonstrate his charm and flair.
He also crafts a small amount of wine in neighbouring Langhe and Roero and an Etna Bianco and Etna Rosso from stunning volcanic sites in Sicily.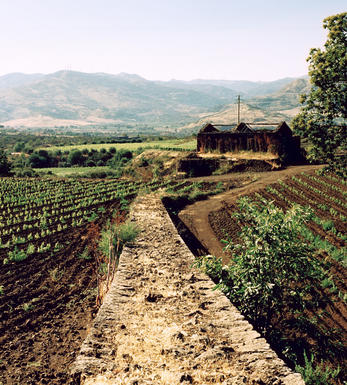 Etna
Winemaking on Mount Etna, located on the eastern coast of Sicily in Italy, is a unique and ancient tradition that has gained significant recognition in recent years. Etna is one of Europe's most active volcanoes, and its volcanic soil, elevation, and climate combine to create exceptional conditions for grape cultivation and winemaking.
The volcanic soil is rich in minerals and nutrients, making it highly fertile for grapevines. The dark, volcanic ash and lava rock contribute to the unique flavor profiles of the wines, giving them a distinct mineral and earthy character.
Etna is a high-altitude wine region, with vineyards located at various elevations ranging from 1,300 to 3,300 feet (400 to 1,000 meters) above sea level. This elevation results in cooler temperatures, which help to preserve acidity and freshness in the grapes, even in the warm Mediterranean climate.
The dominant grape variety is Nerello Mascalese. Nerello Cappuccio, another red grape variety, and Carricante, a white grape variety, are also cultivated here. These grapes are well-suited to the volcanic soil and elevation, producing wines with complexity and elegance.
Etna has a diverse range of microclimates due to its varying elevations, exposure to the sun, and volcanic activity. These allow winemakers to produce a wide range of wine styles, from lighter, more elegant reds to fuller-bodied, age-worthy wines.
The region has a rich history of winemaking dating back thousands of years, but in recent decades, there has been a resurgence of interest in producing high-quality wines. Many winemakers combine traditional techniques with modern innovations to create exceptional wines.
The region has its own Denominazione di Origine Controllata (DOC) designation, which sets quality standards and regulations for winemaking. This designation helps protect the authenticity and quality of the wines.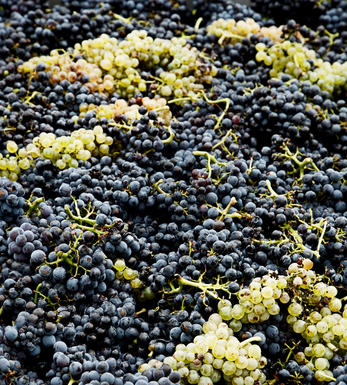 Other Varieties
There are over 200 different grape varieties used in modern wine making (from a total of over 1000). Most lesser known blends and varieties are traditional to specific parts of the world.