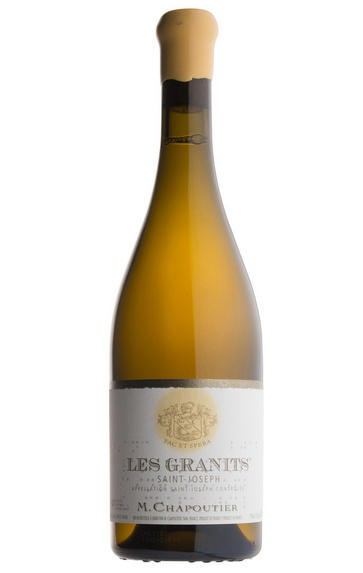 2018 St Joseph Blanc, Les Granilites, M. Chapoutier, Rhône
Prices start from £150.00 per case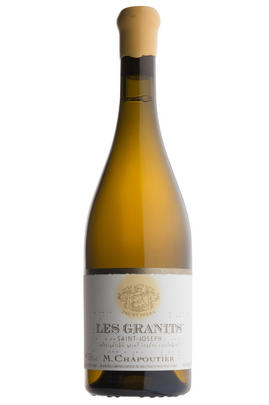 About this WINE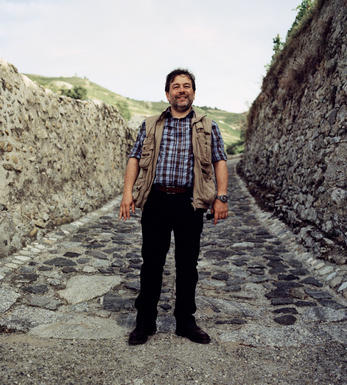 Maison Chapoutier
Applying his usual break-neck rigour to the presidency of InterRhône has not in any way distracted Michel Chapoutier. His range is more impressive in scope than ever, providing the most complete dissection of the region's styles and terroir. Founded in 1808, Michel took charge in 1988 and became the seventh generation of his family to run the domaine. Since then, quality has soared and he is now farming all his vineyards biodynamically. He also invests in new winemaking projects across the globe, as far-flung as Australia. His children, in particular his daughter, Mathilde, are now increasingly involved in the day-to-day management of the maison, bringing with her her entrepreneurial skills and vision.

Michel describes 2021 as a vintage the vignerons were unlikely to forget in a hurry, bringing an array of challenges that only hard work could overcome. It also brought a style of wines he thought long forgotten: ethereal in nature, with aromatic complexity, lower alcohols and bright acidities. They offer great elegance and finesse overall.

You might remember that we offered Chapoutier's 2021 sélection parcellaire back in October last year – an impressive range of his single vineyards, including his prestigious Ermitages. We do have small volumes left of some lines so if you're interested in seeing a complete list, please speak to your Account Manager.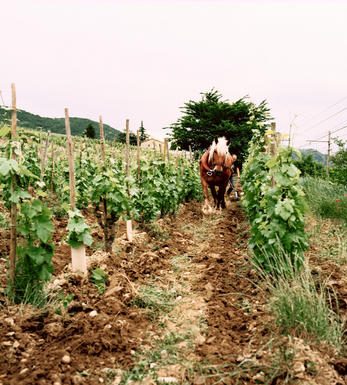 Saint-Joseph
Saint-Joseph is the second-largest appellation in the Northern Rhône with 50 growers producing wines from over 600 hectares of vineyards. Established in 1956, over 90 percent of the wine is red – made exclusively from the Syrah grape. The white wines, meanwhile, are typically a blend of Marsanne and Roussanne varieties. Its vineyards run due south on the west side below Condrieu, and are in six communes: Mauves, Tournon, St Jean-de-Muzols, Lemps, Vion and Glun.
The styles of wine in St Joseph tend to be much lighter than other red Appellations d'Origine Contrôlee and the quality can vary dramatically. The soils and climate differ, as it is a long, narrow AOC. There is no particular characteristic of the commune as some wines are produced near Côte-Rôtie, whilst others are near to Cornas.
The best St Josephs are still produced in the original heartland of the appellation between St Jean-de-Muzols and Mauves, where soils are predominately granitic with patches of limestone and schist. Typically, even the finest St Josephs are slightly lighter and faster-maturing than the wines of Hermitage, as Saint-Joseph's east-facing vineyards lose the sun up to two hours earlier in the crucial ripening season.
Recommended producers: Pierre Gaillard, Domaine Coursodon and Paul Jaboulet.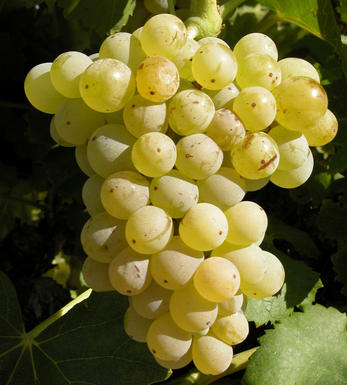 White Rhône Blend
With the exception of the wines from Condrieu and Château-Grillet virtually all Rhône Valley whites are made from blends.
In the north, the white wines of Hermitage, Crozes-Hermitage, St-Joseph, and St-Péray are produced from blends of Marsanne and Roussanne. Generally Marsanne is the dominant partner and it lends colour, body and weight to the blend, as well as richly scented fruit. Roussanne, a notoriously low yielder and pernickety to grow, produces intensely aromatic wines which contribute bouquet, delicacy and finesse to the blend.
Until about 15 years ago there was very little interest in southern Rhône whites as it was widely believed that the combination of dull non aromatic grapes and the baking summer heat meant quality wine production was nigh impossible. Since then the quality has improved markedly through the introduction of cool fermentation techniques and increased plantings of northern Rhône white grapes.
The base of many blends is still Grenache Blanc, a widely planted variety producing fresh wines with apple-like fruits, often with hints of aniseed. Ugni Blanc is still found in many blends, as is Clairette though their general lack of character and definition has led to a reduction in plantings. The future for southern Rhône whites appears to lie with Roussanne, Marsanne, and, increasingly, Viognier.