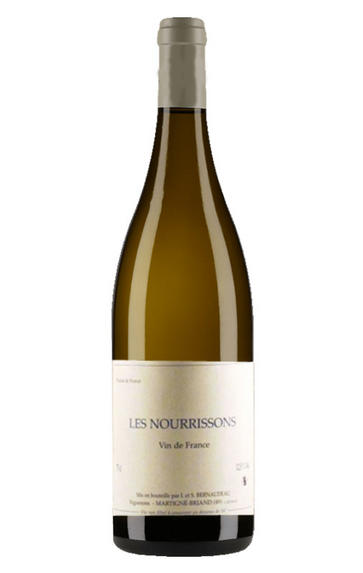 2018 Les Nourrissons, Vin de France, Domaine Stéphane Bernaudeau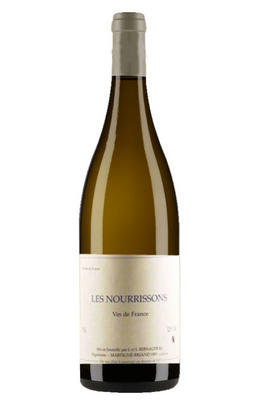 About this WINE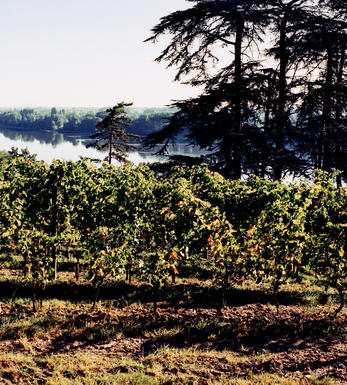 Loire
Located between the centre and northwest of France, the Loire is home to some of France's most famous wines, notably Sancerre, Pouilly-Fume, Muscadet and Vouvray.
Its trade and vinous history are intrinsically linked to the 600-mile-long Loire River whose flow, from its source in the Massif Central near Clermont-Ferrand to Nantes (via Nevers, Orleans and Tours), has created a rich diversity of terroirs while crossing several climatic zones.
Following on from the Romans and the Gauls, it was the Dutch burghers who exploited the waterway during the 12th century. The proximity of Paris assured a ready market for many centuries, although the region's once dependable domestic market is now under threat from falling consumption – while on the export market their position is being challenged by New World offerings.
The region accounts for approximately eight percent of France's vineyards, of which 40 percent is planted with Melon de Bourgogne (Muscadet), 23 percent with Cabernet Franc (Chinon, Saumur-Champigny, Bourgueil), 13 percent Chenin Blanc (Vouvray, Montlouis, Savennieres, Anjou, Saumur, Bonnezeaux, Coteaux du Layon), 10 percent Sauvignon Blanc (Touraine, Sancerre, Pouilly-Fume, Menetou-Salon, Reuilly and Quincy), and 8 percent Gamay (Touraine).
The spread of climates ranges from the continental centre (Sancerre, Pouilly-Fumé, etc) to the more Atlantic-influenced, semi-continental Touraine and Anjou zones (Touraine, Vouvray, Chinon, Bourgueil, Savennieres, Bonnezeaux), and finally to the oceanic breezes over Muscadet on the Atlantic coast.
In terms of terroir, at Poully-sur-Loire, the river has cut a swathe through the land exactly halfway along its course, revealing steep slopes and rich, Kimmeridgian clay deposits near identical to those found at Chablis an hour's drive east. Framed by a continental climate, the style of Sauvignon Blancs of Pouilly-Fumé and Sancerre tend to be fuller-bodied and rich in minerals, the former possessing the greater, stonier limestone expression.
André Dezat, François Cotat, Vincent Pinard, Alain Cailbourdin and Nicolas Gaudry are fine addresses. West of Sancerre, away from the river, a singular calcareous outcrop lies behind the Menetou-Salon, with more clay-rich (and, hence, 'fleshy') wines at Reuilly, while Quincy's fresh, zippy style is down to a greater concentration of sand and quartz. Jean-Michel Sorbe is a good source here. Sancerre Pinot Noir also features, though it is sadly often compromised by sacrificing its juice to make rosé wine.
Further downstream and now heading west, once the river has turned the corner at Orleans the land levels out to the undulating, sandy clay flats of the Touraine, influencing straightforward, lighter Sauvignon Blancs in the main; Domaine Jean-Marie Penet is a very good producer. Closer to Tours, however, starchy cliffs herald chalky tuffeau soils – a prime building material as well as being central to the floral Chenin Blancs of Vouvray, less so of Montlouis. Domaine Bourillon Dorleans and Gaston Huet are top producers. Touraine is also home to the region's sparkling Crémant de Loire, made in a traditional method using predominantly Chenin Blanc.
Cabernet Franc makes its fine-wine debut between Tours and Angers, initially as Saumur-Champigny, the subsoil imparting a lighter, chalky-tannined and black fruit expression; Ch. du Hureau is consistently good. While further on and downstream, the river valley broadens and flattens to feature gentle, sandy, clay-rich terraces. Consequently the Chinon and Bourgueil here offer fuller, richer and more complex Cabernet Francs, especially those of Jacky Blot, Charles Joguet and Domaine de la Chevalerie.
At Angers, the soil profile changes significantly from the hitherto younger, chalky limestone to an ancient, schistous rock. This now underpins the majestic, richly structured dry Chenin Blancs of Savennieres (see Domaine du Closel and the Coulee de Serrant) as well as the sweet botrytised, honeyed beauties of Bonnezeaux and the Coteaux du Layon; Domaine de la Petit Metris and Domaine des Forges are top producers.
Finally, just before reaching the mouth of the river, the soil undergoes one final, subtle twist: granitic knolls rise up among the schistous swathe of Melon de Bourgogne vineyards to give the tangiest Muscadets, the best identified as those from Sèvre-et-Maine; Ch. du Cleray produce such a wine.
The dry Sauvignons, Chenins and Melons tend to be unoaked with their malic acid still intact, and are bottled after seven months to retain maximum freshness. For the Muscadets, sur Lie indicates extended lees-ageing and hence more complexity. The better Cabernet Francs are aged in French barriques, and tend to be bottled a year after the harvest. Off-dry and sweet Chenin Blancs are fermented and likewise aged in French barriques, with varying amounts of residual sugar.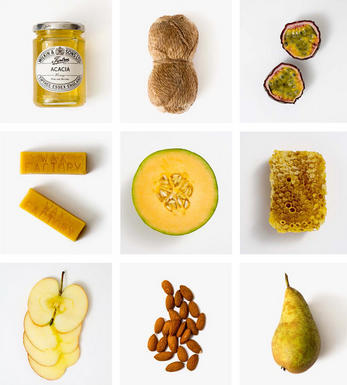 Chenin Blanc
Chenin Blanc is an important white grape variety planted in the Anjou-Saumur and Touraine regions of the Loire Valley and the most widely planted varietal grape in South Africa.

In the Loire it produces high quality dry wines in Savenniéres, and luscious sweet, dessert wines in Coteaux du Layon, Bonnezeaux and Quarts de Chaume. In Vouvray and Montlouis it can be dry, medium dry, or sweet, and still or sparkling. Whether dry or sweet, the best Loire Chenin Blancs possess marvellously concentrated rich, honeyed fruit together with refreshingly vibrant acidity. It is Chenin Blanc's high acidity that enable the wines to age so well.
In South Africa Chenin Blanc is easier to grow and is prized for its versatility. It is used as a cheap blending option with Chardonnay, Colombard, and Muscat but also bottled unblended. The best producers keep their yields low and produce impressive mouthfilling wines.