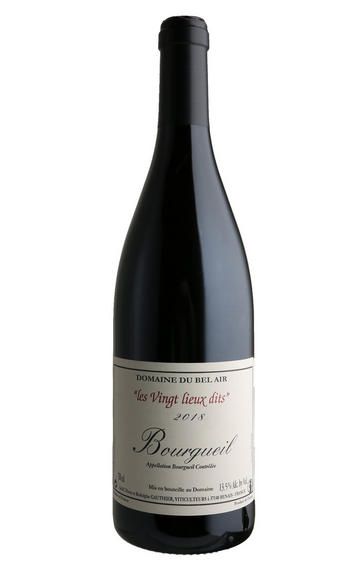 2018 Bourgueil, Les Vingt Lieux Dits, Gauthier, Domaine du Bel Air, Loire
Prices start from £23.00 per bottle (75cl).
Critics reviews
The 2018 Bourgueil Domaine du Bel Air les Vingt Lieux-dits is deep, fresh and mineral on the nose and reveals perfectly ripe and concentrated fruit and fascinating complexity. Full-bodied, intense and elegant on the palate, this is a fresh and firmly structured wine that develops impressive length, power and stimulating minerality on the finish. 13.5% alcohol.
Drink 2022 - 2038
Stephan Reinhardt, Wine Advocate (August 2021)
About this WINE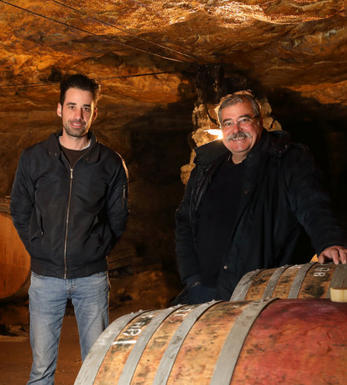 Domaine du Bel Air
Pierre Gauthier from Domaine du Bel Air is considered one of the pioneers of the Loire Valley and a champion of Bourgueil. The Estate has arguably been the flagship estate in Bourgueil since 1979, when Pierre took over his father's lands in their home village, Benais. Pierre was one of the first to gravitate towards organic farming as early as 2000 for his 18 hectares of vines.
His winemaking techniques were also considered ahead of his time in the Loire Valley as he was already introducing long elevage for his Cabernet Franc and natural yeast selections in his winemaking process. In 2016, the baton was handed over to his son Rodolphe, but Pierre remains active in winemaking and vine management.
This family affair is making some of the most exciting wines in the Loire Valley. From their entry-level Jour de Soif to their iconic Clos Nouveau, Domaine du Belair's Cabernet Franc range perfectly represents the diversity and quality of the Bourgueil terroir. Clos Nouveau is a fairytale story of a vineyard, once an iconic vineyard in Bourgueil, which was unfortunately left abandoned; Pierre jumped on the occasion to buy and restore this 1-hectare clos in the early 2000s. With similar terroir profiles to a certain Le Bourg from Clos Rougeard, Clos Nouveau has received many accolades from critics and is considered one of the best Cabernet Francs in the world.
Still a dormant beast compared to its neighbour Chinon, the Bourgueil appellation has much going for itself and is one to watch closely.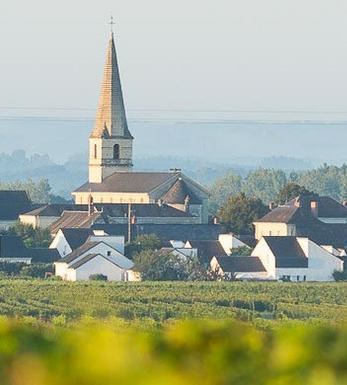 Bourgueil
Bourgueil is a qualitatively-important, dry red wine appellation in Touraine, if quantitatively small (1,500 hectares).
Located west of Tours, its vineyards are planted with Cabernet Franc on calcareous clay and sandy soils gently inclined south, towards the River Loire. The wines are medium to full-bodied and fleshy, possessing rich, perfumed raspberry and forest-fruit characters, underpinned by a fine structure with the potential for up to 20 years ageing. Wines are vinified for up to 18 months in French oak barrels.

Recommended producers: Domaine de la Butte (Jacky Blot), Domaine de la Chevalerie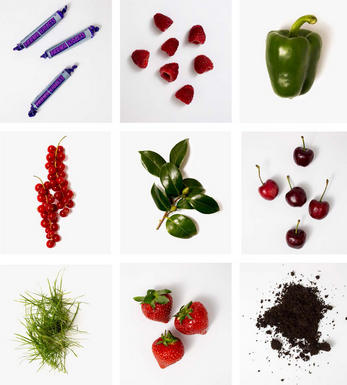 Cabernet Franc
Cabernet Franc is widely planted in Bordeaux and is the most important black grape grown in the Loire. In the Médoc it may constitute up to 15% of a typical vineyard - it is always blended with Cabernet Sauvignon and Merlot and is used to add bouquet and complexity to the wines. It is more widely used in St.Emilion where it adapts well to the cooler and moister clay soils - Cheval Blanc is the most famous Cabernet Franc wine in the world, with the final blend consisting of up to 65% of the grape.
Cabernet Franc thrives in the Loire where the cooler growing conditions serve to accentuate the grape's herbaceous, grassy, lead pencil aromas. The best wines come from the tuffeaux limestone slopes of Chinon and Bourgeil where growers such as Jacky Blot produce intense well-structured wines that possess excellent cellaring potential.