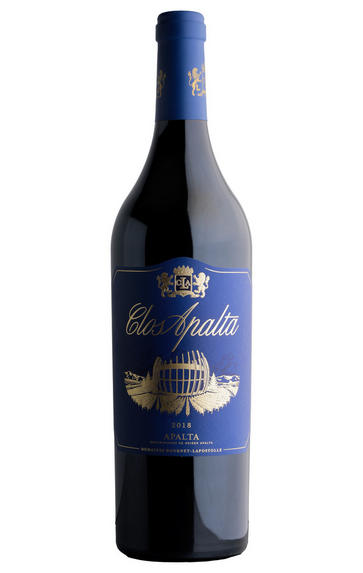 2018 Clos Apalta, Apalta Valley, Chile
Prices start from £93.00 per bottle (75cl).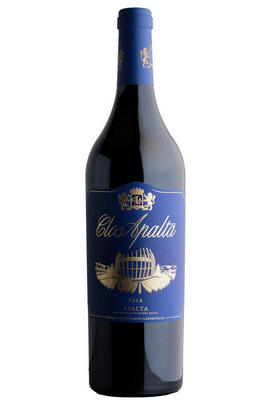 Critics reviews
So aromatic and fresh with dried flowers, sweet tobacco and hints of straw. Red fruit, cloves and green peppercorns. Medium-to full-bodied with fine tannins that are very fresh and refined. Fine, silky and beautiful. Hints of minerals and granite to the dark fruit. Such gorgeous length and beauty. 64% carmenere, 18% cabernet franc and 18% merlot. Extremely long and poised. Cooler wine. From biodynamically grown grapes. Delicious to drink already, but another three to four years will make it even better.
James Suckling, jamessuckling.com (Aug 2021)
About this WINE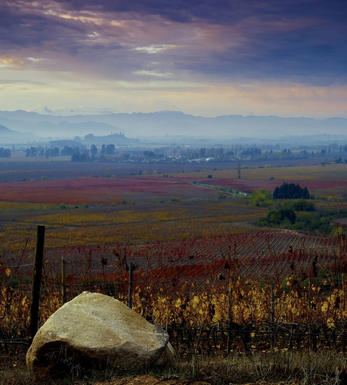 Casa Lapostolle
Casa Lapostolle owns two wineries, with extensive vineyard holdings in three different appellations.
The principal winery is in Cunaco in the Colchagua Valley, by the Apalta vineyard. About 100 kilometres to the north, in the Cachapoal Valley, is the Las Kuras vineyard. And more northerly still, near the west coast, is the Atalayas vineyard in Casablanca.
A second winery is dedicated to the production of Casa Lapostolle's premium Bordeaux blend, Clos Apalta. This wine is produced under the management of Charles-Henri de Bournet Marnier Lapostolle, son of founders Alexandra Marnier Lapostolle and Cyril de Bournet. Michel Rolland has been personally involved in Clos Apalta production since the first vintage in '97.
Clos Apalta is a blend in which the largest share is Carmenère, the region's signature grape. This is supported by Bordeaux varieties Merlot, Cabernet Sauvignon, Cabernet Franc and Petit Verdot. As a further parallel with its Bordeaux heritage, Clos Apalta has a second wine called Le Petit Clos. It was first produced in 2014 using fruit from younger vines, principally Cabernet Sauvignon.
The three vineyard sites owned by Casa Lapostolle provide ideal conditions, not only for Bordeaux varieties but also for Syrah, Chardonnay and Pinot Noir. Casablanca is acknowledged to be Chile's most successful region for Pinot Noir and Chardonnay, thanks to its cooler climate and longer growing season.
Casa Lapostolle planted their Atalayas vineyard there in 1997, so vines have reached an age to provide good flavour intensity which will only improve.
Vines in Las Kuras in the Cachapoal Valley were planted from '92 to 2000, consisting largely of Cabernet Sauvignon, Sauvignon Blanc and Syrah. The Apalta vineyard provides most of the Bordeaux varieties and boasts the oldest vines, some of which were planted in the 1920s. It benefits from a southerly exposure, which in the southern hemisphere reduces exposure to sunlight and heat. This allows the grapes to mature over a longer period and preserving freshness as the fruit reaches full maturity.
Yields are generally kept to 45 hectolitres per hectare, equivalent to that of Bordeaux, and viticulture is organic.
Grapes are sorted twice: once when they are hand-harvested, and again on arrival in the winery. Vinification is in stainless steel or wood, depending on the cuvée. Basic reds and whites are fermented in 100% stainless steel; reds aged about five months in wood; and whites may be aged in stainless steel, or briefly in wood.
Borobo is fermented with natural yeasts in 10% new French oak barrels, the rest in stainless steel tanks or older wooden cask. Clos Apalta is aged in oak (about 85% of which is new) for 26 months. Neither Borobo nor Clos Apalta are fined, cold stabilised or filtered.
The Apalta vineyard was certified organic in 2009, and some biodynamic practices have been introduced.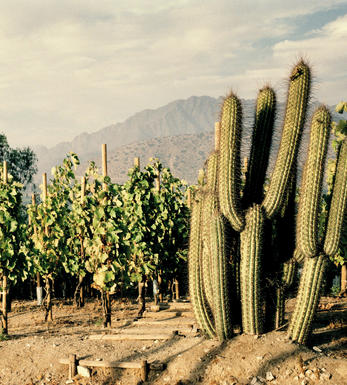 Chile
A viticultural paradise with hot, sunny days, chilly nights, little rain and cooling breezes, Chile is famous for being the only wine-producing country free of the devastating phylloxera bug. Despite the rise of neighbouring Argentina, which produces twice as much wine, Chile remains South America's (and arguably the world's) finest source of well-priced, excellent-quality varietal wines with sleek, fruity reds and ripe, clean whites. Rosé, sparkling and even sweet wines also do well here. As ambitious winemakers search for better sites (especially higher up and in cooler areas), and constantly improve techniques in the winery and vineyard, some truly fine examples are beginning to emerge. Joint ventures like Almaviva, (a partnership between Concha y Toro and Mouton-Rothschild), lead the way and many are following.
The vine was introduced to Chile's Central Valley by the Spanish Conquistadores in the mid-16th century, but 1851 marked the turning point for the Chilean wine industry, when Don Silvestre Ochagavia Echazarreta imported and planted a range of French vine varieties. As phylloxera ravaged Europe, Chile was the only country left with healthy vines. Political and economic turmoil, combined with falling consumption, put the brakes on the country's development in the 1970s and 1980s, but once democracy was restored, investment (both internal and external), equipment and expertise flooded in. With the introduction of temperature-controlled stainless-steel vats, cool storage, and oak barrels, Chile underwent a winemaking revolution.
Chile's most important red grape is Cabernet Sauvignon, yielding increasingly elegant and concentrated wines and some very good Bordeaux blends. Some have seen the discovery of old Bordeaux grape, Carmenère (aka Grand Vidure) as Chile's unique selling point, as Malbec has been for Argentina. This remains a moot point but, long mistaken for Merlot, with which it is still usually blended, Carmenère produces complex, earthy reds with rich, blackcurrant flavours and firm, ripe, tannins.
Chardonnay is the most popular white, especially from cooler regions like the Casablanca and San Antonio valleys. Thanks to a replanting programme which saw genuine Sauvignon Blanc replace its lower-quality imitators, some excellent examples are now produced, offering a halfway house between the grassy herbaceousness of Sancerre and the piercing, tropical fruit intensity of New Zealand Sauvignon Blanc. Juicy but elegant Pinot Noirs and rich, stylish Syrahs are beginning to make a reputation for themselves while Riesling, Viognier and even Gewürztraminer all show promise.
Hemmed in by the Andes to the east, the Pacific to the west, the Atacama Desert to the north and Antarctica to the south, Chile's climate is Mediterranean. The only down side is the lack of rain, with irrigation required virtually everywhere. Most of the country's vines are in the southern half of the country, centred on the 1,000km-long plateau of the Central Valley south of the capital, Santiago. This area is home to Chile's most famous region, the hot, dry Maipo Valley with its Napa Valley-like Cabernets and ripe Chardonnays with good acidity.
Further south is the larger Rapel Valley, with its Colchagua, Cachapoal and Apalta sub-regions. This hot region produces succulent, full-flavoured reds, the country's best Merlot and some very fine Cabernets. The Central Valley is also home to the slightly less hot Curicó Valley, and the cooler and wetter Maule Valley, Chile's oldest wine region.
Here, and the areas below it at the foot of the Central Valley, Itata, Bío-Bío and Malleco, are Chile's most undeveloped but also some of its most promising. The hilly, cooler coastal regions of Aconcagua, San Antonio and Casablanca, west and north-west of Santiago, have already shown the way, especially for white wines, with the latter probably producing Chile's best.
Recommended Producers: De Martino, Casa Lapostolle, Concha y Toro,, Errazuriz, William Fèvre (Don Victor), Neyen.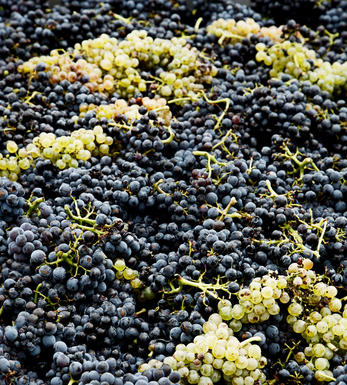 Cab.Sauvignon & Carmenère
Carménère is considered as an ideal blending partner with Cabernet Sauvignon, as well as with other Bordeaux varieties (Merlot and Cab. Franc)

Carmenère
Chile is the bastion of the Carmenère grape today but during the early19th century it was one of the most widely cultivated grape varieties in the Médoc and Graves regions of Bordeaux where it dominated as blending partner of Cabernet Franc. However its susceptibility to the twin evils of phylloxera and oidium led to growers uprooting it in the 1860s and replacing it with better yielding grape varieties such as Merlot.

It was first introduced in Chile (where it is also known as Grand Vidure) in the 19th-Century where it thrived on the country's phylloxera-free vineyards, as most of its vines are planted on native rootstock. For a long time it stayed in obscurity, as it was mixed with Merlot plantings in the vineyards but now is being identified, vinified and labelled separately.

In Chile it is typically blended with Cabernet Sauvignon and Merlot, imparting succulent and luxurious fuitness. Many of the country's flagship wines incorporate judicious proportions of Carmenère in blends; Almaviva, Neyen, Sena. It is increasingly being bottled as a single varietal wine. Carmen and De Martino were two of the first wineries to champion the grape as the signature varietal of Chile.

Carmenère wines are deeply coloured and are usually well structured with smooth, well-rounded tannins, and ripe berry fruit flavours. Cooler climate regions, like the coastal Limari in Chile, produce an earthy, leaner, more elegant style with crunch red fruit and green pepper flavours. Warmer climates, like in Maipo, give concentrated, heady wines, inky-coloured and with opulent notes of dark chocolate, soy sauce and black pepper.

Cabernet Sauvignon
It is the most famous red wine grape in the world and one of the most widely planted.
It is adaptable to a wide range of soils, although it performs particularly well on well-drained, low-fertile soils. It has small, dusty, black-blue berries with thick skins that produce deeply coloured, full-bodied wines with notable tannins. Its spiritual home is the Médoc and Graves regions of Bordeaux where it thrives on the well-drained gravel-rich soils producing tannic wines with piercing blackcurrant fruits that develop complex cedarwood and cigar box nuances when fully mature.