 2018 Inniskillin, Gold Vidal, Niagara Riesling Icewine, Ontario, Canada Critics reviews
The 2018 Gold Vidal Icewine was fermented for about three weeks in new French oak and then aged for another three months in French oak. It comes in with 234 grams of residual sugar, 10.5 of total acidity and 9.5% alcohol. On paper, this should be brighter and fresher than the 2018 unoaked ice wine, but the oak flattens it out. The wood gives it a lusher and richer texture but subdues both the fruit and whatever freshness it had. That's somewhat deceptive, as the acidity is still there, but the perceptible balance certainly changes. This just seems to be more on the stolid and brooding side. On the one hand, that means it never seems to go over the top in unctuousness, but on the other hand, the flavors are rather submerged. I'd personally rather have any of the unoaked versions, but reasonable minds might differ.
Drink 2021 - 2034
Mark Squires, Wine Advocate (May 2021) Read more
About this WINE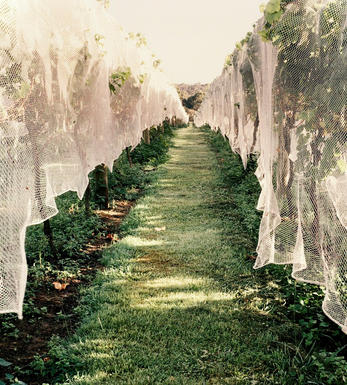 Ontario
Ontario is bounded north and south by water – to the north by Hudson Bay (named after the British explorer Henry Hudson who sailed there in 1611) and to the south by the Great Lakes and St. Lawrence River. At 1.1 million square kilometres it is Canada's second largest province and its vineyards, surprisingly, lie on the same latitude as Bordeaux in France and most of California's northern wine regions (41˚- 44˚).
The province's major viticultural areas are the Niagara Peninsula, Pelee Island (the southern-most point of Canada), Lake Erie North Shore and Prince Edward County. Wines produced in these areas are at VQA quality.
Broadly speaking the climate is continental, with hot, humid summers (sometimes accompanied by drought) and winters where temperatures can fall as low as -20˚C. It is the influence of the Great Lakes and the Hudson Bay that protect the vines from the worst climactic conditions, by warming the air in the winter and cooling it in the summer. A 'cool climate region', Ontario's grapes have the opportunity to develop more concentrated flavour and a good balance of acidity.
The vast majority of Ontario's vineyards are to be found near the old community of Niagara-on-the-Lake. The regions produce wines from an astounding array of grapes, whose 60-strong selection includes Viognier, Gewürztraminer, Zweigelt and Pinot Grigio, Cabernet Franc, Merlot, and Cabernet Sauvignon, as well as late-harvest Rieslings and Icewines of international fame.