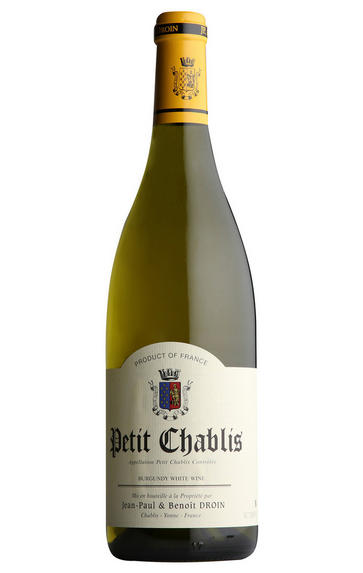 2019 Petit Chablis, Jean-Paul & Benoît Droin, Burgundy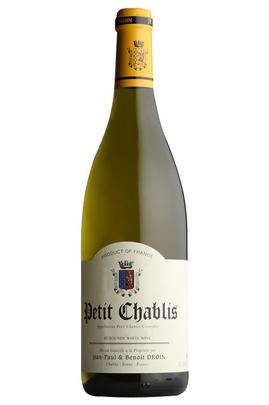 Critics reviews
Fresh mid yellow, backed by a ripe and very grapey bouquet. Plump fruit on the palate, a little bit atypical. Some spice to finish.
Jasper Morris MW, Inside Burgundy, (November 2020)
(from Portlandian soil). A ripe and mildly exotic white-fleshed fruit nose is suffused with reasonably good typicity that continues onto the delicious, succulent and plus medium weight flavors that offer decent length on the refreshing and slightly chalky finish. To enjoy on the younger side. 2022+
Allen Meadows, Burghound, (December 2020)
About this WINE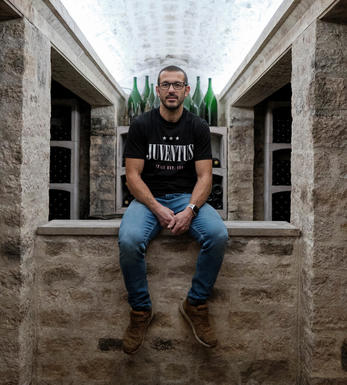 Jean-Paul & Benoit Droin
The Droins have been producing wines in Chablis for nearly 400 years (their history as vignerons goes back at least to 1620). Benoît represents the14th generation of Droins and is one of the most dynamic winemakers in the region. His father Jean-Paul put the domaine on the map but perhaps went too far down the road of new oak barrels.

The domaine owns 13 hectares of vineyards and produces 14 different wines, including Petit Chablis, Chablis, 7 Premiers Crus and 5 Grands Crus.
Benoît runs a more sophisticated operation from a large modern winery almost in the shadow of the grands crus. He has revised his pruning system and significantly reduced yields. In the cellar the principal change has been away from new oak.

Each wine now gets the treatment which Benoît thinks is suited to its terroir. Thus Petit Chablis, Chablis, premiers crus Vaucoupin and Côte de Lechet, and grand cru Blanchots are all fermented and matured in tank. Vaillons, Mont de Milieu and Montée de Tonnerre receive 25 per cent of barrel fermentation and maturation, 35 per cent for Vosgros and Vaudésir, 40 per cent for Montmains and Valmur, peaking at 50 per cent for Fourchaume, Grenouilles and Les Clos. However the age of the oak and the choice of tonnelier may vary according to the cuvée. The maximum new oak is ten per cent in the grands crus.

Droin says "I use less new oak now than I did 10 years ago; my feeling is that you don`t make your best wines in new oak barrels." Although these are rich, full-bodied, buttery wines, they still manage to retain a steeliness, raciness and purity of fruit which are the hallmarks of classic Chablis.
Jasper Morris MW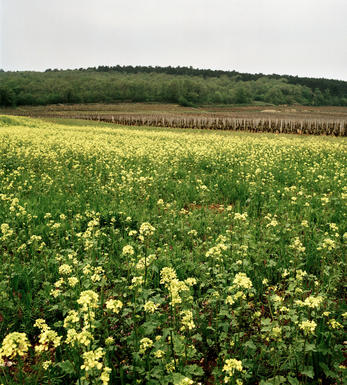 Petit Chablis
The lowliest of the four Chablis appellations with 400ha out of a possible 1800ha under vine. Some argue that the Portlandian limestone clay soil here is inferior to the Kimmeridgean version that exists in the superior appellations, but it is more likely that aspect, microclimate and other factors are more important.
There are moves to abolish this appellation and convert it to 'Chablis' as many see it (in the words of Rosemary George MW) as 'more petty than petit'. But this looks unlikely to happen anytime soon. Overall quality here is disappointing, although from a good producer Petit Chablis can be a good value, slightly lighter version of Chablis.
Recommended Producers: Séguinot-Bordet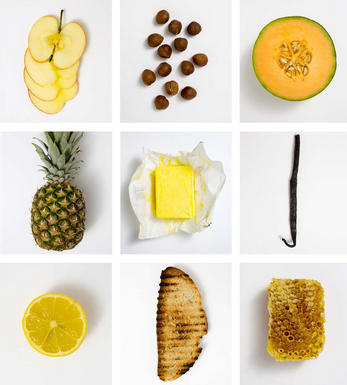 Chardonnay
Chardonnay is the "Big Daddy" of white wine grapes and one of the most widely planted in the world. It is suited to a wide variety of soils, though it excels in soils with a high limestone content as found in Champagne, Chablis, and the Côte D`Or.

Burgundy is Chardonnay's spiritual home and the best White Burgundies are dry, rich, honeyed wines with marvellous poise, elegance and balance. They are unquestionably the finest dry white wines in the world. Chardonnay plays a crucial role in the Champagne blend, providing structure and finesse, and is the sole grape in Blanc de Blancs.
It is quantitatively important in California and Australia, is widely planted in Chile and South Africa, and is the second most widely planted grape in New Zealand. In warm climates Chardonnay has a tendency to develop very high sugar levels during the final stages of ripening and this can occur at the expense of acidity. Late picking is a common problem and can result in blowsy and flabby wines that lack structure and definition.

Recently in the New World, we have seen a move towards more elegant, better- balanced and less oak-driven Chardonnays, and this is to be welcomed.