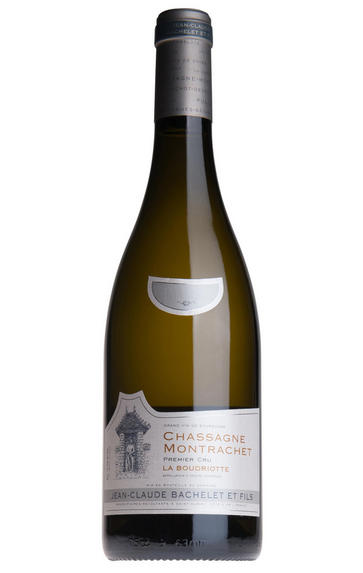 2019 Chassagne-Montrachet, La Boudriotte, 1er Cru, Jean-Claude Bachelet & Fils, Burgundy
Prices start from £385.00 per case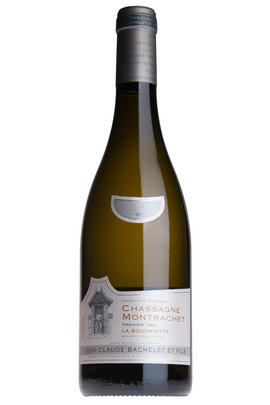 Critics reviews
Neal Martin, Vinous
88-90/100
The 2019 Chassagne-Montrachet La Boudriotte 1er Cru (Rouge) is ripe and opulent on the nose with black cherries, dark plums and violet aromas. The palate is medium-bodied with slightly chalky tannins, certainly very marine influenced with a briny finish. Give this 2-3 years in bottle.
Neal Martin, Vinous
About this WINE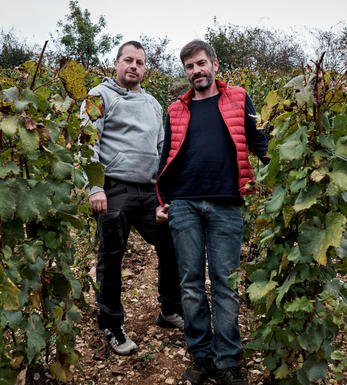 Jean-Claude Bachelet
Jean-Claude Bachelet is considered one of the most conscientious wine producers in St Aubin. The wines are exceptionally well balanced, with understated character and good medium-term ageing potential.

Benoît and Jean-Baptiste Bachelet now head up the estate, having taken over from their father Jean-Claude (who died in 2020). Jean-Claude previously sold much of the estate's crop to négociants, but nowadays they bottle almost all their wines.

Benoît and Jean-Baptiste have now moved to superb new cellars in the hamlet of Gamay, next to St Aubin.

In the vineyard
The brothers have been experimenting with biodynamic viticulture in the vineyard and have plans to extend this across their holdings in St Aubin, Chassagne-Montrachet and Puligny-Montrachet.

In the winery
The basic principle of a long, slow barrel-ageing for almost two years remains in force, while the state-of-the-art winery has improved consistency.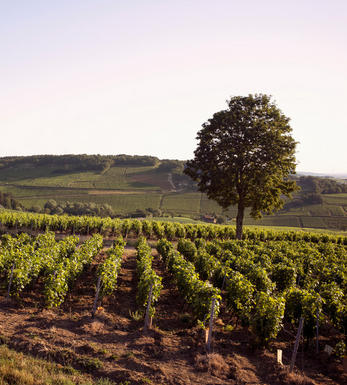 Chassagne Montrachet
When it comes to the world's greatest white wines, the border between Chassagne and Puligny is the 'X' that marks the spot, the treasure at the end of the rainbow. Within a few hundred metres lie five wonderful Grands Crus, three of which are in Chassagne. They are led by the luscious, perfumed but variable Le Montrachet, to which Chassagne gained permission in 1879, along with Puligny, to hyphenate its name.

Both Montrachet and the rich, nutty, honeyed Bâtard-Montrachet are shared between Chassagne and Puligny. The fragrant, very fine and rare Criots-Bâtard-Montrachet however, lies entirely within Chassagne's borders. The Grands Crus have their own appellations, which is why Chassagne (or Puligny) does not appear on the label.

Although the most southerly of the three great names of the Côte de Beaune, Chassagne's style is often described as lying between that of Puligny-Montrachet and Meursault: less fine than Puligny, less rich than Meursault but containing elements of both. Chassagne is minerally yet succulent, and often floral with hints of hazelnuts. Despite a bevy of very good Premiers Crus, it is not as good or famous, overall, as Meursault and Puligny, but it is usually extremely good value. Grands Crus should not be opened before eight years of age, and can last for 20 or more. Premiers Crus are at their best from five to 15 years of age; village wines from three to eight.

Perhaps surprisingly, given that the name 'Montrachet' is so synonymous with white wine, much of the soil in Chassagne is more suited to Pinot Noir than Chardonnay. Indeed it was only really in the second half of the 20th century that white wines began to dominate here. The reds have a firm tannic style that needs time to soften, with the best examples coming from the Premiers Crus Morgeot, Boudriotte and Clos-St Jean. At their best they combine the weight of the Côte de Nuits with the suppleness of the Côte de Beaune.

180 hectares of village Chassagne-Montrachet
159 hectares of Premier Cru vineyards. Several of the larger ones are subdivided and may be cited under various different names. The best include Caillerets, Ruchottes, Chaumées, La Boudriotte
11 hectares of Grand Cru vineyards: Le Montrachet (part), Bâtard-Montrachet (part) and Criots-Bâtard-Montrachet
Recommended restaurant: Le Chassagne (good cuisine and wine list)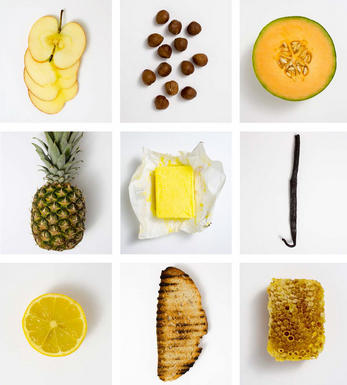 Chardonnay
Chardonnay is often seen as the king of white wine grapes and one of the most widely planted in the world It is suited to a wide variety of soils, though it excels in soils with a high limestone content as found in Champagne, Chablis, and the Côte D`Or.

Burgundy is Chardonnay's spiritual home and the best White Burgundies are dry, rich, honeyed wines with marvellous poise, elegance and balance. They are unquestionably the finest dry white wines in the world. Chardonnay plays a crucial role in the Champagne blend, providing structure and finesse, and is the sole grape in Blanc de Blancs.
It is quantitatively important in California and Australia, is widely planted in Chile and South Africa, and is the second most widely planted grape in New Zealand. In warm climates Chardonnay has a tendency to develop very high sugar levels during the final stages of ripening and this can occur at the expense of acidity. Late picking is a common problem and can result in blowsy and flabby wines that lack structure and definition.

Recently in the New World, we have seen a move towards more elegant, better- balanced and less oak-driven Chardonnays, and this is to be welcomed.