About this WINE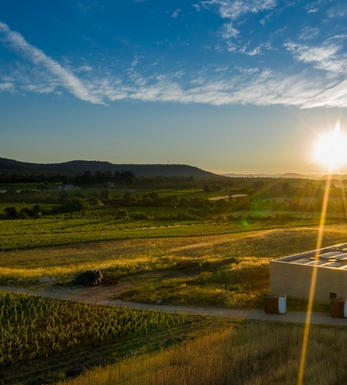 Domaine de Triennes
Domaine de Triennes was founded in 1989 by two superstars of Burgundy, Jacques Seyss of Domaine Dujac and Aubert de Villaine of Domaine de la Romanée-Conti. This estate, high up in the hills of the Var region of Provence, is fast establishing itself as one of the finest in the region.
Situated deep in truffle country, vines have been grown here for two thousand years. The name of the estate comes from the triennia, the festivities held in honour of Bacchus that took place every three years in Roman times.
This 40 hectare domaine boasts a range of grape varieties including Syrah, Viognier, Carignan, Cinsault, Chardonnay, Cabernet Sauvignon and Merlot. The cool nights and slow ripening produces top quality fruit that is shaped into ripe but extremely elegant wines by Jacques's talented son, Jeremy, who runs the estate.

Domaine de Triennes have an organic Ecocert certification and their St. Fleur Viogner is certified Biodynamic as of the 2011 vintage.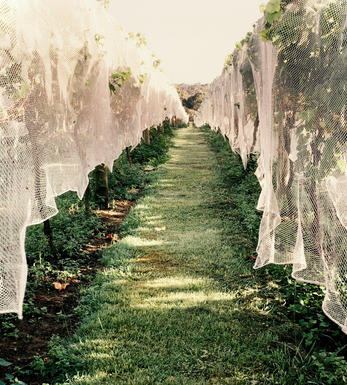 Coteaux Varois
Côteaux Varois lies in the heart of the Var department, and is sandwiched between two portions of the Côtes de Provence appellation.
It is was elevated to AOC status as recently as 1993 (having been upgraded from Vin de Pays to Vin Délimité de Qualité Supérieure in 1985). The region enjoys a Mediterranean climate, sheltered from the influences of extreme heat by the Sainte-Baume mountains. As a result, grapes are harvested in early November – two months later than the rest of Provence.
Rosé constitutes over 60 percent of the region's production, followed by 35 percent red and a smattering of white wine.

Côteaux Varois is home to numerous grape varieties, the most prominent of which are Grenache, Cinsault, Mourvèdre, Syrah and Carignan, followed by the increasingly popular Cabernet Sauvignon and Merlot. The principal white grapes include Viogner, Roussanne, Marsanne and Chardonnay.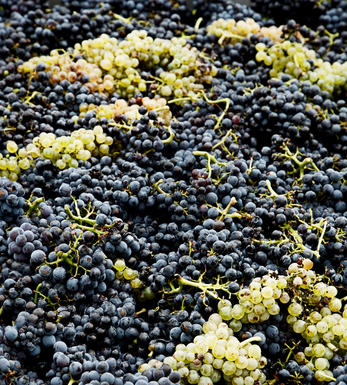 Other Varieties
There are over 200 different grape varieties used in modern wine making (from a total of over 1000). Most lesser known blends and varieties are traditional to specific parts of the world.