About this WINE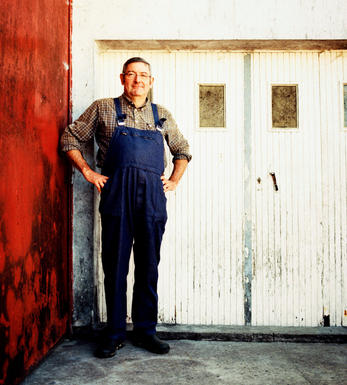 Jean-Christophe Mandard, Touraine
Sauvignon de Touraine's wine reputation is primarily based on vineyards around the communes of Oisly and Thesée on the north bank of the Cher where soils are light and sandy and you are likely to find vines nestled alongside commercial plantings of asparagus and strawberries. On the south bank vineyards are planted on a plateau of clay, limestone and silex. It is from here that one can find some of the better and longer-lived wines, such as those of Jean-Christophe Mandard.

Jean-Christophe inherited his father's estate in 1993 and is the fourth generation of his family to work the domaine's 17 hectares of vineyard located on a plateau above the village of Mareuil-sur-Cher. Jean-Christophe makes a range of different wines, including a decent Gamay de Touraine, but his strength lies in the purity and freshness of his hand harvested old vine Sauvignon Blanc. Jean-Christophe says the deep clay soil avoids the heaviness and loss of aroma which can affect water-stressed sandier soils north of the river.

The estate applies the principles of la lutte raisonée.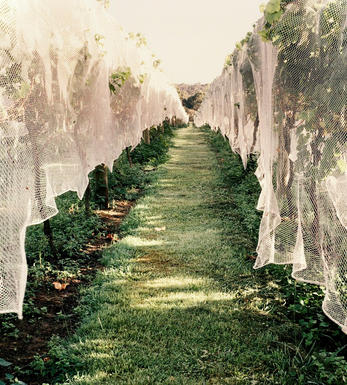 Touraine
Located around the central city of Tours, Touraine is famous for the Cabernet Francs of Bourgueil, Chinon and Saint-Nicolas-de-Bourgueil, as well as for the dry, sweet and sparkling Chenin Blanc wines of Vouvray and Montlouis.
The bulk of the region's wines are produced under the Sauvignon de Touraine appellation, a good-value Loire Sauvignon Blanc produced on sandy, undulating clay flats between the Cher and Indre tributaries. Reds are also made from Côt (Malbec), Cabernet Franc and Gamay.

Recommended producers: Domaine Jean-Marie Penet, Jacky Blot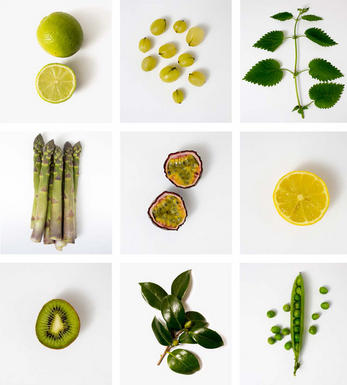 Sauvignon Blanc
An important white grape in Bordeaux and the Loire Valley that has now found fame in New Zealand and now Chile. It thrives on the gravelly soils of Bordeaux and is blended with Sémillon to produce fresh, dry, crisp Bordeaux Blancs, as well as more prestigious Cru Classé White Graves.

It is also blended with Sémillon, though in lower proportions, to produce the great sweet wines of Sauternes. It performs well in the Loire Valley and particularly on the well-drained chalky soils found in Sancerre and Pouilly-Fumé, where it produces bone dry, highly aromatic, racy wines, with grassy and sometimes smoky, gunflint-like nuances.
In New Zealand, Cloudy Bay in the 1980s began producing stunning Sauvignon Blanc wines with extraordinarily intense nettly, gooseberry, and asparagus fruit, that set Marlborough firmly on the world wine map. Today many producers are rivalling Cloudy Bay in terms of quality and Sauvignon Blanc is now New Zealand`s trademark grape.

It is now grown very successfully in Chile producing wines that are almost halfway between the Loire and New Zealand in terms of fruit character. After several false starts, many South African producers are now producing very good quality, rounded fruit-driven Sauvignon Blancs.