About this WINE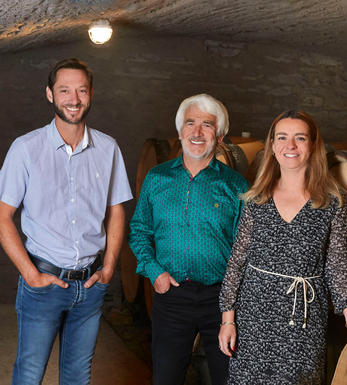 Jean Marc Boillot
Jean-Marc Boillot is a grandson of Etienne Sauzet, and was previously winemaker for Olivier Leflaive. With that mixture of winemaking pedigree and experience it comes as no surprise that Jean-Marc Boillot makes sensational wines. He is one of those rare commodities in Burgundy, a winemaker who produces both red and white wines of the highest quality. Now assisted by daughter Lydie and son Benjamin, Jean-Marc Boillot set up his own domaine in 1985. He started with some rented vines in Pommard, adding Volnay and Pommard from his grandfather's side in 1988 and the whites, a one-third share of Domaine Etienne Sauzet, from his grandmother in 1991. Including generic burgundy, the domaine now exploits 11 hectares, five red and six white, with the same volume again in négociant cuvées of white wines, especially from the Côte Chalonnaise.
Jean-Marc Boillot now has 10.5 hectares of vines in the Côte de Beaune which include vineyards previously owned by Domaine Sauzet in Puligny. He is a stocky, fit, energetic man who does not waste time with words, instead allowing his wines to speak for themselves.His reds are rich, rounded and exhibit great purity of fruit, his white wines are characterised by their huge concentration, class and wonderful expression of their terroir.

All the whites, except the grand cru, are vinified in the same way: whole-bunch pressed, settled for 24 hours then straight to barrel with 25 to 30 per cent new wood, lees-stirring once a week and bottling before the next harvest. They are pure, fresh, attractive wines. The reds are entirely destalked, given a cool soak before the fermentation begins after which a mix of punching down and pumping over is used according to the vintage and vineyard. Thirteen months barrel ageing, with 50 per cent new barrels, is followed by a further six months maturation in tank before bottling. The reds show a bright combination between fruit and barrel, good for medium-term ageing.

Jasper Morris MW, Burgundy Wine Director and author of the award-winning Inside Burgundy comprehensive handbook.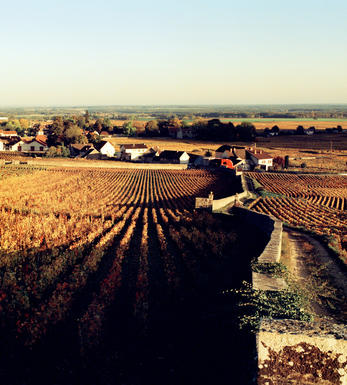 Burgundy
Burgundy never quite achieved its political ambitions of being a kingdom in its own right, but for many, the region produces some of the most regal red and white wines in the world.
In Burgundy there are 100 different appellations, numerous individual vineyards and more than 3,000 individual producers. Around 15 million cases are produced annually from 26,500ha of vines in Burgundy, which is usually sub-divided into five regions: Chablis in the Yonne department; the Côte de Nuits and Côte de Beaune in the department of the Côte d'Or; and the Chalonnais and Mâconnais in the Saone-et-Loire.
The world's most famous white wine grape may have originated in Burgundy, where there's a village called Chardonnay (near Mâcon). This marvellous, full-bodied grape responds well to barrel ageing and can produce wines of great complexity that can age for decades. More often than not though, in recent times, the wines are better enjoyed in their youth. The simpler white wines of Chablis to the north, and the Mâconnais in the south, are usually made in stainless steel to preserve freshness.

The heartland for white Burgundy is the Côte de Beaune with its three great villages, Meursault, Puligny-Montrachet and Chassagne-Montrachet. Here the vineyard classification system really comes into its own. On the flattest land, the wines will be classed only as generic Bourgogne Blanc; as the slope begins to rise, the wines are designated by the name of their village. At mid-slope, the finest vineyards (whose wines are bottled separately) are categorised as Premier Cru (eg Les Charmes) or Grand Cru (Le Montrachet).

Though attractive wines can be found in the Côte Chalonnais (Mercurey, Givry), the great red wines of Burgundy are found in the Côte d'Or. The line of magical villages which constitutes the Côte de Nuits, Gevrey-Chambertin, Morey-St Denis, Chambolle-Musigny, Vougeot, Vosne-Romanée and Nuits-St Georges is practically a roll call of great names. The Côte de Beaune competes through such gems as Volnay and Pommard, which are adjacent yet contrasting villages: lacy elegance for the wines of Volnay, while sturdy and more structured in those from Pommard.
Whereas Burgundy used to be considered a veritable minefield because of the complexity of choice, these days it is more of a playground for the adventurous wine lover, thanks to the vast increase in number of quality-conscious, properly-trained producers.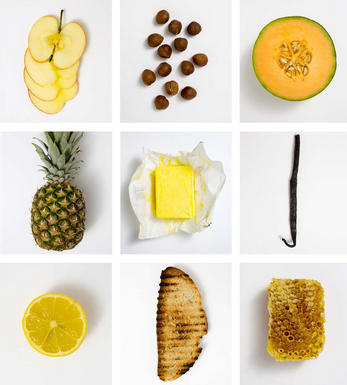 Chardonnay
Chardonnay is the "Big Daddy" of white wine grapes and one of the most widely planted in the world. It is suited to a wide variety of soils, though it excels in soils with a high limestone content as found in Champagne, Chablis, and the Côte D`Or.

Burgundy is Chardonnay's spiritual home and the best White Burgundies are dry, rich, honeyed wines with marvellous poise, elegance and balance. They are unquestionably the finest dry white wines in the world. Chardonnay plays a crucial role in the Champagne blend, providing structure and finesse, and is the sole grape in Blanc de Blancs.
It is quantitatively important in California and Australia, is widely planted in Chile and South Africa, and is the second most widely planted grape in New Zealand. In warm climates Chardonnay has a tendency to develop very high sugar levels during the final stages of ripening and this can occur at the expense of acidity. Late picking is a common problem and can result in blowsy and flabby wines that lack structure and definition.

Recently in the New World, we have seen a move towards more elegant, better- balanced and less oak-driven Chardonnays, and this is to be welcomed.