About this WINE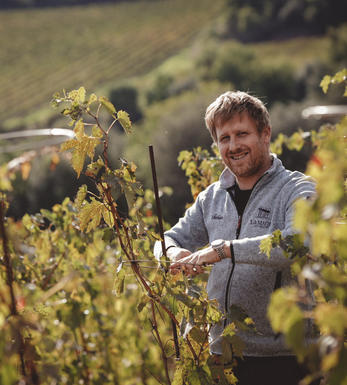 La Màgia
Fattoria La Màgia is part of our Spotlight on sustainability series. You can view the full range here.

The Schwarz family have owned La Màgia since the mid-1970s. Originally from Alto Adige, they were among the first producers of Brunello di Montalcino to estate-bottle their wines. Second-generation Fabian runs this organic estate, having started here in 2005. He has redefined the estate's character and continues to realise the potential of its terroir. The quality of the raw material is paramount to Fabian's philosophy; he chooses to focus on vine health first. The estate's crowning glory is the old Sangiovese vineyard planted by Fabian's father in 1974 and exclusively registered as Brunello. The best vines surround an ancient cherry tree, vinified separately in his cru, Ciliegio. The farm sits high above the Abbey of Sant'Animo – a UNESCO World Heritage site – and faces Mount Amiata. Its 400- to 450-metre elevation and exposure to mountain winds create a unique, cooler microclimate, adding freshness and energy to the wines.

In the winery, fermentations are natural and long. When it comes to maturation, La Màgia is experimental rather than traditional (or, indeed, modernist). Fabian experiments with coopers and barrel sizes; a combination of barrique, tonneau, amphora and traditional botti grande fill his barricaia. Each plot has its own personality and receives its own treatment. His low-intervention approach yields wines that are elegant, terroir-driven and individual. Once, pilgrims rested at the fattoria; now, this hallowed ground holds a different kind of magic.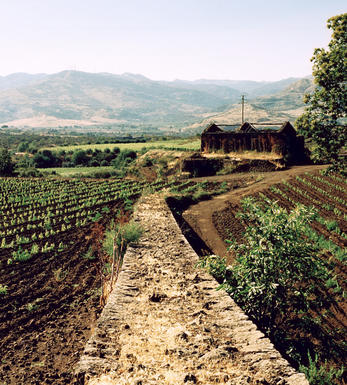 Rosso di Montalcino
Rosso di Montalcino is a large Tuscan DOC, to the far south of the Chianti Classico region, which has been classified since 1983.
The wines are fruity, soft, light and forward-maturing. They come from Sangiovesse vines outside the finer Brunello di Montalcino DOCG, harvested at up to 62 hl/ha, or from declassified Brunello fruit (often from young vines) in which case the yield must be the same as Brunello wines, at 55 hl/ha.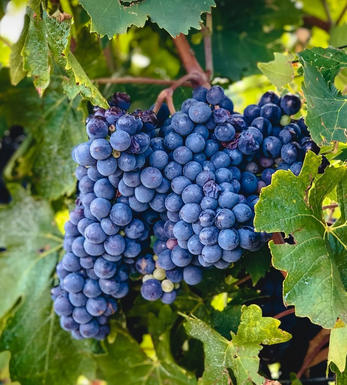 Sangiovese
A black grape widely grown in Central Italy and the main component of Chianti and Vino Nobile di Montepulciano as well as being the sole permitted grape for the famed Brunello di Montalcino.
It is a high yielding, late ripening grape that performs best on well-drained calcareous soils on south-facing hillsides. For years it was blighted by poor clonal selection and massive overcropping - however since the 1980s the quality of Sangiovese-based wines has rocketed upwards and they are now some of the most sought after in the world.
It produces wines with pronounced tannins and acidity, though not always with great depth of colour, and its character can vary from farmyard/leather nuances through to essence of red cherries and plums. In the 1960s the advent of Super Tuscans saw bottlings of 100% Sangiovese wines, as well as the introduction of Sangiovese/Cabernet Sauvignon blends, the most famous being Tignanello.