About this WINE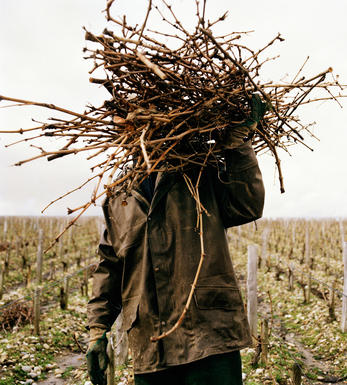 Domaine Coudoulet
This domaine produces first-class wines at absurdly low prices. Brothers Jean-Yves and Pierre-André are the 6th generation of Ournacs to produce wines here. Like other growers in the area, they have progressively replanted their vineyards over the last 15 years, replacing many traditional varieties with Syrah, Chardonnay and Viognier. The vines are grown on clay-chalk soils and part of the property qualifies for the Minervois appellation where Syrah and Carignan are planted.
Their top red wine, the Château de Cesseras, La Livinière, is made from predominantly Syrah and has great depth, richness and class. Pierre André Ournac was one of the first to realise the potential of La Livinière and makes one of its very best wines. Stylistically this is a polished example, having been partly aged in new wood, but, importantly, a wine which has not lost sight of provenance and which has a real sense of place. The aromatics of herbs and thyme and the rich palate, with its notes of scorched earth and macerated plums, all betray the warm Mediterranean backdrop, evocative of Pagnol, Matisse and a spirit of leisure.

This estate is particularly renowned for the quality of its Viogniers. It is remarkable how well this grape which was traditionally grown in the Northern Rhône appellations of Condrieu and Château Grillet, adapts to the warmer growing conditions of the Languedoc, producing wines of immense charm and finesse at a fraction of the price of their Northern Rhône counterparts.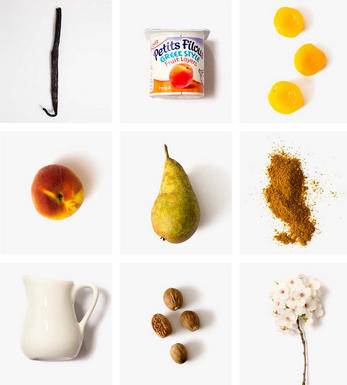 Viognier
A white grape variety originating in the Northern Rhône and which in the last ten years has been increasingly planted in the Southern Rhône and the Languedoc.
It is a poor-yielding grape that is notoriously fickle to grow, being susceptible to a whole gamut of pests and diseases. Crucially it must be picked at optimum ripeness - if harvested too early and under-ripe the resulting wine can be thin, dilute and unbalanced, while if picked too late then the wine will lack the grape's distinctive peach and honeysuckle aroma. It is most successfully grown in the tiny appellations of Château-Grillet and Condrieu where it thrives on the distinctive arzelle granite-rich soils. It is also grown in Côte Rôtie where it lends aromatic richness to the wines when blended with Syrah.
Viognier has been on the charge in the Southern Rhône and the Languedoc throughout the 1990s and is now a key component of many white Côtes du Rhône. In Languedoc and Rousillon it is increasingly being bottled unblended and with notable success with richly fragrant wines redolent of overripe apricots and peaches and selling at a fraction of the price of their Northern Rhône cousins.