About this WINE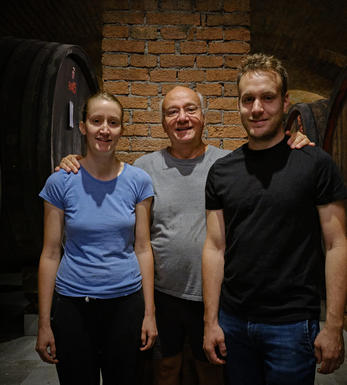 Marcarini, Piedmont
World-renowned and defiantly traditional, the 12-hectare Marcarini estate can trace its roots back to in the mid-1800s, when Giuseppe Tarditi established his winery in La Morra, in the heart of the village. Today, it is run by the ebullient Manuel Marchetti along with his three children Elisa, Chiara and Andrea.

Based in central La Morra, with sweeping views over their vineyards below, this historic 19th-century cantina's pride and joy is their two cru vineyards: La Serra and Brunate, both of which have featured in the Wine Spectator's 100 Best Wines in the World. But there is evolution here: all three children are increasingly involved, with Elisa taking on more of the winemaking, while stricter selection in La Serra and Brunate has elevated these iconic wines ever higher.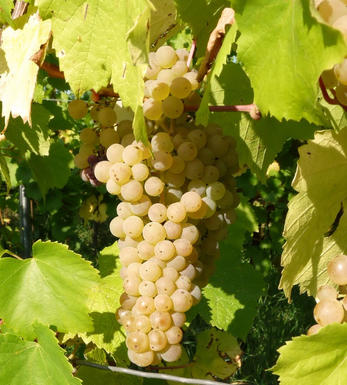 Muscat
Muscat refers to a family of grapes of which there are around 200 different branches. Muscat Blancs à Petits Grains is the most noble of the variety and makes the best and most distinctive wines. It is the only wine grape that produces wines that actually taste of grapes, and can produce a range of wines from pale, bone dry whites, through to golden yellow, rich, sweet wines.
In Alsace, two types of Muscat are grown - Muscat Blancs à Petits Grains and Muscat Ottonel. They are usually blended to produce wines that tend to be light and dry with a fruity, musky character and an intensely aromatic bouquet. Intensely sweet late harvest wines are also produced.
Muscat de Beaumes de Venise is one of the best Vin Doux Naturels in France. This is produced by adding grape spirit to the partly fermented must - the best producers, such as Domaine de Durban, produce deliciously sweet wines with rich grapey aromas balanced by fruity acidity.
In Australia Muscat à Petit Grains is used to produce the fortified Liqueur Muscats of Victoria (esp. Rutherglen). These are extraordinary wines - dark and treacly with a sensational perfume of orange, raisins and honey.