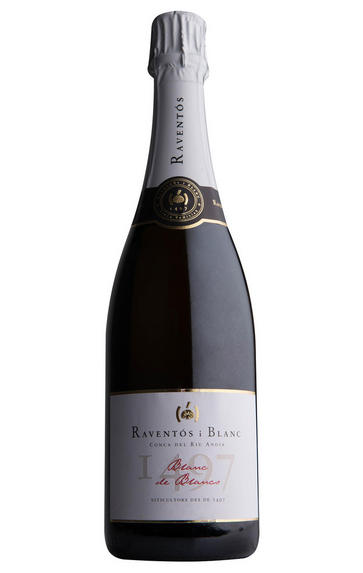 2019 Raventós i Blanc, Blanc de Blancs, Brut, Penedès, Spain
Prices start from £19.95 per bottle (75cl).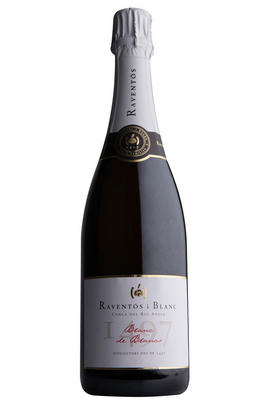 Critics reviews
Jancis Robinson MW
16.5/20
Smoke and flint and green-apple skins. Baby-green fennel fronds. Dry and white-knuckle tense. Vegetal in a crisp, clean, precise, cleansing way. It reminds me of my favourite salad: raw crunchy white cabbage sliced super-thin and liberally laced with cumin seeds, white pepper, white balsamic and slicks of dark-green pumpkin-seed oil. It's not a flattering description for a wine, but believe me, this is really good.
Drink 2022 - 2025
Tamlyn Currin, jancisrobinson.com (May 2022) Read more
About this WINE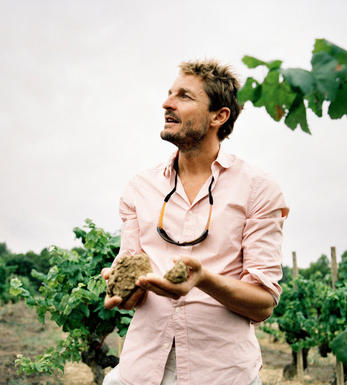 Raventos i Blanc
The Raventos family have a viticultural tradition dating back to 1497, making them one of the oldest continuous vineyard owners in the world. Josep Maria Raventos i Fatjo is credited with producing the first Cava in 1872, creating a legacy that the following generations take very seriously. In 1986 Josep Maria Raventos i Blanc decided to sell his share of Cordoniu, then under the ownership of the family, keeping the best vineyards for the newly created Raventos i Blanc estate (46 plots each of them with a completely distinct identity). The focus since has been on quality and regionality, in particular expressing the special properties of the terroirs around Saint Saturni d'Anoia.

The sparkling wines are made using only the indigenous varieties Xarel-lo, Parellada, Macabeo and Monastrell and show real depth, expression and longevity. Current proprietor, Pepe Raventos, places high importance on the health of the vineyard environment creating a biosynergy where the animals, the vines, the soil and the people work together as an agricultural unit. The estate reached its certified organic status in 2012.

As of 2013, Raventos i Blanc are no longer part of the Cava DO and have started the process of creating a new, terroir driven appellation, Conca del Riu Anoia (the proposed delimited area covers the are between the Mediterranean Sea and the Catalan mountains spanning between the river Anoia and river Foix.)

The decision to leave the DO stemmed out of the desire to set a standard in high quality wine production where rules such as the use of only indigenous grapes, ecological viticulture (100% Biodynamic), estate produced and estate bottled fruit and minimum ageing requirements apply (18 months). In the words of Pepe Raventós the aim behind this new proposed appellation is " to recover the name Conca del Riu Anoia: a small geographical area, to help us to better understand and convey our viticultural traditions, the strength of our land, our unique grape varieties and the characteristics of our soils"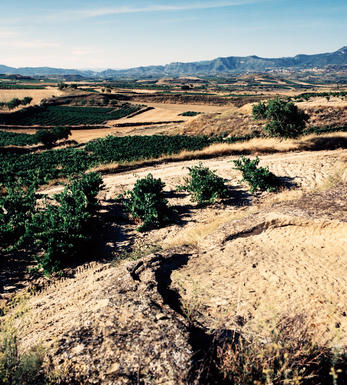 Penedes
The Penedès winemaking region in Spain is tucked away between coastal hills, south-west of Barcelona in Catalonia and to the north-east of the other historic wine-making region of Tarragona.

Penedès's fame rests chiefly on its Cava sparkling wine (which was awarded its own Denominación de Origen in 1991). White grape varieties dominate, but the region also offers a host of well-made red wines, although in this category it has yet to catch up, in status and in price, with its illustrious neighbour Priorat.

IIn the 1960s and 1970s, Penedès wines were revolutionised through the efforts of Miguel Torres Carbó and his son Miguel A. Torres, the now internationally-famous wine (and brandy) producers in the heart of the region at Vilafranca del Penedès.

Torres are credited with the modernisation of winemaking in the region (being the first to introduce temperature-controlled fermentation and maturation in small oak casks), as well as with the successful experimentation with international grape varieties such as Cabernet Sauvignon, Chardonnay, Sauvignon Blanc, Merlot, Pinot Noir, Riesling and Gewürztraminer.

Penedès Wine Sub-Regions

Penedés is divided into three sub-regions: Bajo Penedés, Medio Penedés and Alto Penedés (corresponding to the Spanish words for lower, middle and upper).


Bajo Penedés borders the coastline, and is the hottest sub-region, traditionally the source of Malvasía and Moscatel de Alejandría (Muscat d'Alexandria) grapes for sweet fortified wines, that have been gradually supplanted by the classic Spanish red grape varietals, Garnacha, Tempranillo (called here by its Catalan name Ull de Llebre), Cariñena and Monastrell (Mourvedre), not to mention Cabernet Sauvignon.

Medio Penedés, separated from the coast by stretches of low-lying hills, enjoys a cooler climate than Bajo Penedés, and is the most prolific wine sub-region (with 60 percent of the total Penedés grape output), primarily devoted to the production of the base wine used for Cava. White grape varietals dominate here, in particular Xarel-lo, Macabeo (Viura) and Parellada. Medio Penedés is the base of several famous Cava producers such as Freixenet and Codorniu.


At 600 to 800 metres above the sea, Alto Penedés (aka Penedés Superior) is the highest of the three sub-regions and provides an ideal micro-climate for white grapes to thrive. These include Riesling, Muscat of Alexandria, Gewürztraminer, Chardonnay and the native Parellada.

Cava production in Penedès

Cava blends are made of Parellada, Macabeo and Xarel-lo, and increasingly include a proportion of Chardonnay and Pinot Noir. Cava sparkling wines must be made according to the "Traditional Method" (second fermentation in the bottle), and are required by law to have a minimum of nine months' bottle ageing following the fermentation. Over 90 percent of Spanish Cava comes from the Penedès region.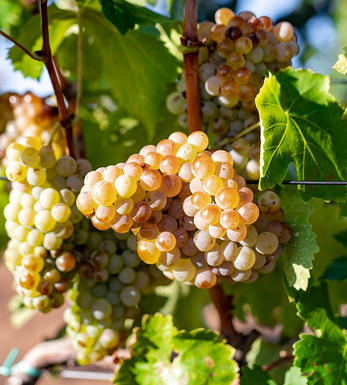 Viura
Viura is a synonym for Macabeo and is the most widely planted white grape variety in Rioja. It is a fairly straightforward grape to cultivate, although it is susceptible to disease and in particular to downy mildew and grey rot. It is a generous-yielding grape and in Rioja it tends to be blended with approximately 5% Malvasia to produce classic white Riojas. In Rioja Alvesa it is often blended with Tempranillo to produce high quality Red Riojas.
In the wrong hands, Viura can produce rather neutral tasting wines. However skilled winemakers manage to preserve the grape`s natural aromatic freshness and produce wines that are enhanced by oak maturation rather than overwhelmed. Marqués de Cáceres and Herencia Remondo are widely recognised as two of the finest exponents of Viura in Rioja.