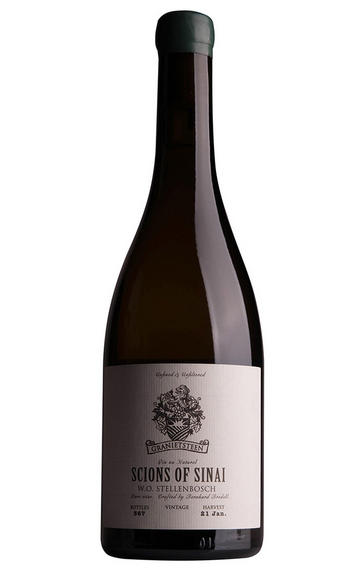 2019 Scions of Sinai, Granietsteen, Chenin Blanc, Stellenbosch, South Africa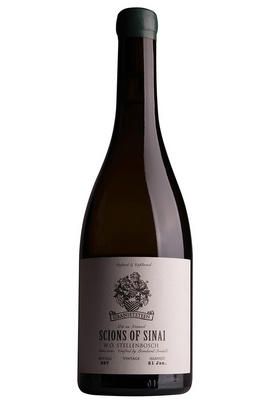 About this WINE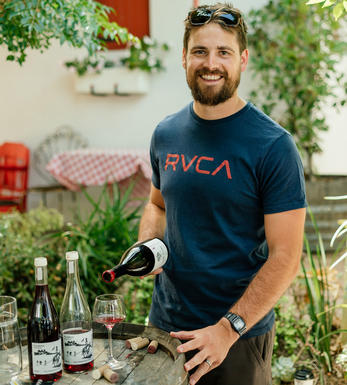 Scions of Sinai
Located in Stellenbosch's Lower Helderberg, Scions of Sinai was founded by Bernhard Bredell in 2016. Having grown up on a wine farm, Bredell has always felt the desire to give back to his roots. He focuses on using natural methods and minimal intervention in the cellar to ensure the wines maintain authenticity to the vines and their roots.

But why the name, "Scions of Sinai"? Scion, in biology, refers to the upper part of the vine or a young shoot. In old English, scion also means descendant. Sinai refers to Sinai Hill, the foothill of the lower Helderberg, where the Bredells have farmed with old dryland bush-vines for generations. From Sinai Hill, Bernhard sees both himself and his old bush-vines as the Scions of Sinai – descendants of this unique terroir.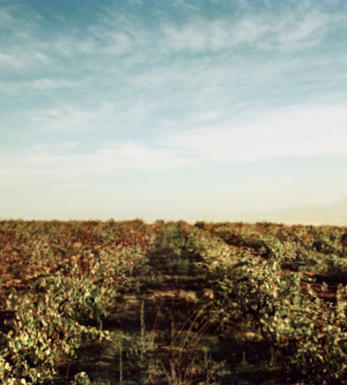 Stellenbosch
Stellenbosch is South Africa's best-known wine region, producing a wide variety of wines from leading estates, even though it accounts for less than 20 per cent of the country's total production. Designated wards within the wine region are Jonkershoek Valley, Simonsberg-Stellenbosch, Bottelary, Devon Valley and Papegaaiberg.

At 17,500 hectares, Stellenbosch remains the Cape's most famous and important fine wine district, thanks to its proximity to Cape Town, to the cooling influences of False Bay, its mountainous (ie Helderberg, Simonsberg), granitic topography and its centres of learning such as Elsenburg Agricultural College.
It's notable for the refinement of its Cabernet Sauvignon and Chardonnay, especially from the likes of Glenelly Estate, Keermont Vineyards Oldenburg Vineyards, Raats Family and Anwilka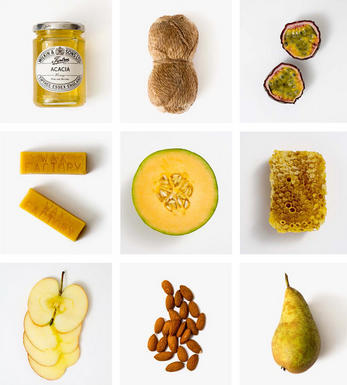 Chenin Blanc
Chenin Blanc is an important white grape variety planted in the Anjou-Saumur and Touraine regions of the Loire Valley and the most widely planted varietal grape in South Africa.

In the Loire it produces high quality dry wines in Savenniéres, and luscious sweet, dessert wines in Coteaux du Layon, Bonnezeaux and Quarts de Chaume. In Vouvray and Montlouis it can be dry, medium dry, or sweet, and still or sparkling. Whether dry or sweet, the best Loire Chenin Blancs possess marvellously concentrated rich, honeyed fruit together with refreshingly vibrant acidity. It is Chenin Blanc's high acidity that enable the wines to age so well.
In South Africa Chenin Blanc is easier to grow and is prized for its versatility. It is used as a cheap blending option with Chardonnay, Colombard, and Muscat but also bottled unblended. The best producers keep their yields low and produce impressive mouthfilling wines.