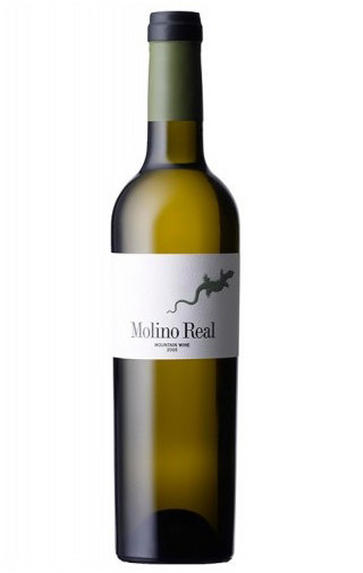 2019 Molino Real White, Telmo Rodríguez, Málaga, Spain
Prices start from £50.50 per half litre bottle (50cl).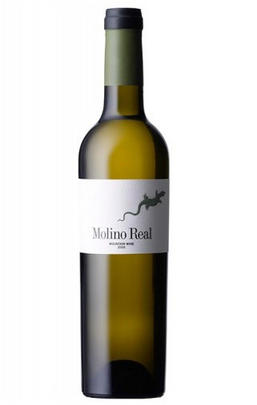 About this WINE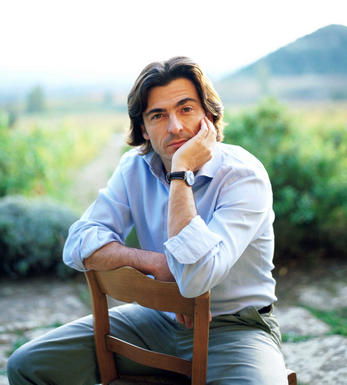 Telmo Rodriguez
Telmo Rodriguez is one of the great Spanish winemakers. He travelled and learnt for many years before returning home to Rioja. In addition, he supervises négociant projects throughout Spain. One of his most acclaimed projects is in Ribera del Duero.
The charismatic Telmo has something of the prodigal about him, having now returned to his Riojan homestead to energise the great house of Remelluri. One should not overlook, however, his other properties, which explore some of the lesser-known areas of Spain and in each case seek to make superlative and characterful wines. Ribera del Duero is far from a lesser-known area, so it is to Telmo's great credit, but to no-one's surprise, that the wines he makes at Matallana are amongst the very best here too.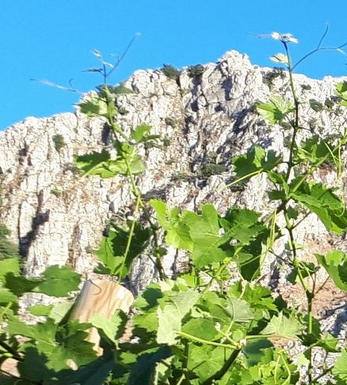 Málaga
Málaga is a historic wine-producing region located in the southernmost part of Spain, within the autonomous community of Andalusia. Various civilizations have influenced its wine industry, including the Phoenicians, Romans, Moors, and later Christian settlers. Today, it remains an important area for producing unique and traditional wines.
Málaga benefits from a warm Mediterranean climate, with hot summers and mild winters. The vineyards are often situated on steep, terraced slopes, maximizing sun exposure for the grapevines. The region's proximity to the Mediterranean Sea also influences its climate, helping moderate temperatures and cooling sea breezes.
The region is primarily known for producing sweet, fortified wines from Muscat of Alexandria (locally known as Moscatel) and Pedro Ximénez grapes. These varieties thrive in the region's warm climate and produce wines with rich flavors and high sugar content.
Sweet and fortified wines fall into two main categories: Málaga and Sierras de Málaga, both of which are typically made using the sun-drying process known as "pasificación" or "asoleo," where harvested grapes are laid out in the sun to concentrate their sugars before fermentation. This traditional method results in luscious, sweet wines with complex raisins, dried fruits, and honey flavors.
There are various styles of Málaga wines, ranging from light and refreshing to rich and viscous.
Málaga Dulce (Sweet Málaga) is rich and sweet, often enjoyed as dessert wine or paired with pastries, nuts, and cheeses.
Málaga Pálido (Pale Málaga) is lighter in style, with a delicate sweetness and nutty flavors.
Málaga Trasañejo is an aged wine that undergoes extended aging, developing more complex and concentrated flavors.
Historically, Málaga was a significant wine region during the Roman Empire, and its wines were highly regarded in the ancient world. Later, during the 19th century, Málaga wines gained popularity internationally and were exported to many countries, including the United States and the United Kingdom.
While the production of sweet, fortified wines remains the region's traditional focus, there has been a growing interest in producing dry wines from international grape varieties like Chardonnay and Syrah. Some wineries also experiment with different winemaking techniques to create modern, innovative wines.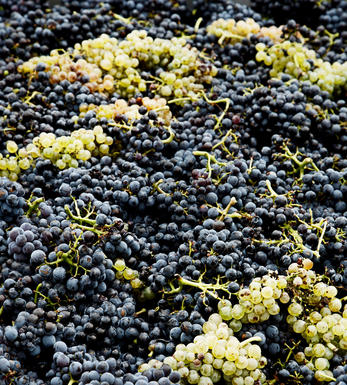 Moscatel
The Moscatel grape, or Muscat, is a highly aromatic and versatile grape variety cultivated in wine regions worldwide. It is one of the oldest known grape varieties, with a long history dating back thousands of years.
It is believed to have originated in the Mediterranean region, specifically in ancient Greece or Egypt. It has since spread to many wine-producing countries, including Spain, Italy, France, Portugal, Australia, South Africa, and the United States.
One of the distinctive characteristics of the Moscatel grape is its intense and captivating aroma. It often displays floral notes, such as orange blossom, rose petals, and jasmine, and fruit-driven aromas, like citrus, peach, apricot, and tropical fruits.
Moscatel is a versatile grape variety used to produce a range of wine styles. It can be used to make dry wines, showcasing the aromatic character alongside crisp acidity and balanced flavours. However, it is more commonly associated with producing sweet and fortified wines, including Muscat de Beaumes-de-Venise, Moscato d'Asti, and Muscat de Rivesaltes. These wines often exhibit luscious sweetness, rich fruit flavours, and a characteristic grapey taste.
In addition to still and fortified wines, the Moscatel grape produces sparkling wines, such as Moscato d'Asti and Asti Spumante, known for their light effervescence and fruity character.