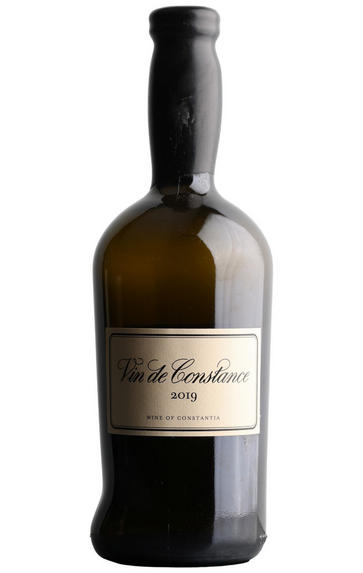 2019 Klein Constantia, Vin de Constance, Constantia, South Africa
Prices start from £268.00 per case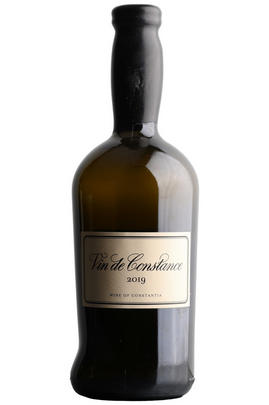 Critics reviews
Vin de Constance takes the category of sweet wines to a new level, and this is another stunning success from them. Expect succulent pear, quince, apple, peach pit, tarte tatin, wonderfully seductive and opulent but never taking a single step over the line. Second year on the Place for this iconic wine. Winemaker Matthew Day.
Drink 2023 - 2040
Jane Anson, janeanson.com (Jun 2022)
Neal Martin, Vinous
97/100
The 2019 Vin de Constance is matured for 18 months in 500-liter Hungarian and French oak barrels, 50% new, followed by another 18 months in oak foudres. The growing season saw more sunlight hours than previous vintages (2,998 compared to 2,588 in 2018 for example). It has an understated nose, almost Sauternes-like even if it does not contain an ounce of botrytis. Subtle nutty aromas percolate through the wild honey and quince scents, wax resin and lanolin. The palate is medium-bodied and very pure. Disarmingly fine acidity, it is slightly Germanic towards the finish. with a hint of lemongrass lingering on the aftertaste. This is a superb Vin de Constance under the tenure of Matt Day that is a step closer to what you might confusingly call a non-sweet dessert wine.
Drink 2027 - 2050
Neal Martin, vinous.com (Jul 2022)
Intense, powerful nose of apricot, orange and white flowers. On the palate, rich and sweet with a touch of spice, but a very fine line of acidity keeping beautiful harmony. Very long. This will fill out with more vanilla creaminess from longer maturation.
Drink 2023 - 2035
Tim Jackson MW, jancisrobinson.com (Jun 2020)
Bright, medium to deep gold hue, showing focused and pure aromas of honeysuckle, fresh vanilla, lemon tart, dried mango, ginger and a hint of saffron. Certainly quite sweet, but not unctuous, with the natural, effortless acidity managing to balance the lushness. Intense, yet scented and naturally expressive. Persistent finish. You crave for a second glass if you drink it now, but you can also hold it for a decade in your cellar.
James Suckling, jamessuckling.com (Jul 2022) Read more
We're trying to make a sweet wine that doesn't taste too sweet," says Matt Day of Vin de Constance. Fermented in 60% new wood before ageing in foudres, the 2019 is a little more exotic than the 2017 and 2018 releases, with more evident Muscat d'Alexandrie characters. Textured and rich, with 163 grams of sugar, orange zest, honey and pear tart flavours and a weighty finish of considerable concentration.
Drink 2023 - 2030
Tim Atkin MW, timatkin.com (Aug 2022)
This is, as always, a vital wine to buy for your cellar because it is insanely precocious while retaining mind-blowing levels of acidity to protect it for decades to come. Flavour-wise, we are on a well-trodden path of glorious wild honey, peach kernel, jasmine, fresh-picked lemons and gleaming white almonds. This is yet another phenomenal sweet wine from one of only a handful of estates on earth that can make wine with their eyes shut and still turn out a riveting beauty. Glorious in every way AND drinking now, track some down next month, drink one bottle, put the rest away, and throw away the key!
Drink 2022 – 2050
Matthew Jukes, matthewjukes.com (Aug 2022)
About this WINE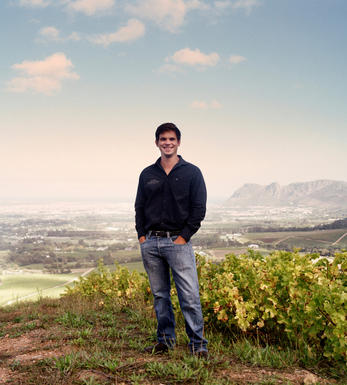 Klein Constantia
Dating back to 1685 and described as one of the world's most beautiful wine estates, Klein Constantia is set amidst ancient trees on the upper foothills of the Constantiaberg, with views across False Bay. The perfect location for cool climate wines, Klein Constantia produces some of South Africa's top wines, including one of the world's best natural sweet wines, Vin de Constance.

Prized by leaders and aristocracy throughout 18th Century Europe, Constantia's Vin de Constance soon became part of the literature of the 19th century. In Edwin Drood, Charles Dickens tells of "…the support embodied in a glass of Constantia and a home-made biscuit", while Jane Austen recommends that her forsaken heroine try a little Constantia for "…its healing powers on a disappointed heart".

Following devastation in the vineyards, caused by Phylloxera at the end of the 19th Century, the wine was revived by Klein Constantia in 1986, reaffirming this unique natural sweet wine's place in history. Since being re-introduced, Vin de Constance has consistently appeared in lists of the world's top wines. The 2007 vintage was awarded 97 points by Neal Martin of Robert Parker's Wine Advocate, making it the best rated South African sweet wine in history.

Today, Klein Constantia continues to make wines that reflect the cool Constantia climate, as well as their historic tradition under the watchful eye of talentented winemaker Matthew Day.

Matthew grew up in Johannesburg, but a keen interest in winemaking saw him relocate to the Cape to pursue an education in this field. After graduating from Stellenbosch University with a Bachelor of Science (Agriculture) in Viticulture and Oenology, Matt worked at various local and international estates gaining vital experience.

From a harvest at Meerlust and Chateau Belefont Belcier in St Emilion, to assisting in the cellar at Elderton Estate in the Barossa Valley, and working as a winemaking intern at St Emilion's Chateux Trianon and Dancing Hares Estate in the Napa Valley, Matt was more than prepared to take on the role of Assistant Winemaker at Klein Constantia in 2008 under Adam Mason's guidance. He became head winemaker at Klein Constantia in 2010 and quickly saw his 2007 Vin de Constance blend receive 97 points from Neal Martin of Robert Parker's Wine Advocate.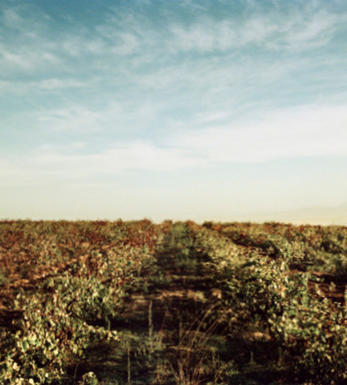 Constantia
The historically important if tiny wine district of Constantia lies in Cape Town's southern wards, and on the most southerly point of Africa, the Cape of Good Hope.

Constantia is most famous for its ancient dessert wine Vin de Constance (made from Muscat de Frontignan) as produced by Klein Constantia estate.
The cooling, south-easterly sea breezes make Constantia a natural site for Sauvignon Blanc, Semillon as well as Muscat.
The district is home to a mere 8 wine estates, including Klein Constantia, Groot Constantia, Buitervenwachting, Constantia Uitsig, Eagles' Nest, Steenberg, Constantia Glen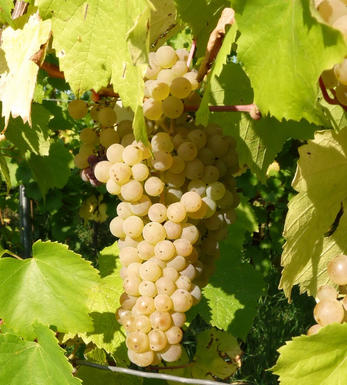 Muscat
Muscat refers to a family of grapes of which there are around 200 different branches. Muscat Blancs à Petits Grains is the most noble of the variety and makes the best and most distinctive wines. It is the only wine grape that produces wines that actually taste of grapes, and can produce a range of wines from pale, bone dry whites, through to golden yellow, rich, sweet wines.
In Alsace, two types of Muscat are grown - Muscat Blancs à Petits Grains and Muscat Ottonel. They are usually blended to produce wines that tend to be light and dry with a fruity, musky character and an intensely aromatic bouquet. Intensely sweet late harvest wines are also produced.
Muscat de Beaumes de Venise is one of the best Vin Doux Naturels in France. This is produced by adding grape spirit to the partly fermented must - the best producers, such as Domaine de Durban, produce deliciously sweet wines with rich grapey aromas balanced by fruity acidity.
In Australia Muscat à Petit Grains is used to produce the fortified Liqueur Muscats of Victoria (esp. Rutherglen). These are extraordinary wines - dark and treacly with a sensational perfume of orange, raisins and honey.