About this WINE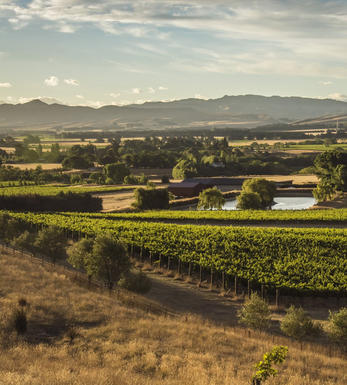 Greystone Wines
Greystone Wines began in 2000 when the Thomas Family purchased a farm with exceptional limestone soils in the Omihi hills in Waipara. Viticultural specialist Nick Gill was bought over from Penfolds to plant 13 blocks on this unique terroir and by 2004 work was complete. Dom Maxwell, who had been working as an accountant in London, was hired as the winemaker and the first vintage was 2008. It is the soil on this site that makes it particularly interesting with hard limestone rock moving down towards clay on the north-facing slopes, providing excellent terroir for Pinot Noir.
Greystone's top wine, The Brothers' Reserve Pinot Noir, comes from a small, single block made up of solid limestone with a small amount of clay. The wine matures for 15 months in 70 percent new French oak and is bottled without fining or filtration. The 2012 vintage on show today won the International Pinot Noir Trophy at the 2014 Decanter World Wine Awards.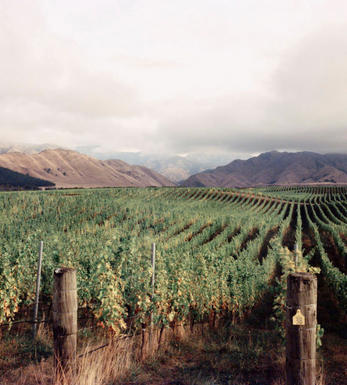 New Zealand
Often unfairly lumped together with Australia as the 'Antipodes', or worse still 'Australasia', New Zealand's finely-tuned wine industry might only be 23% the size of its neighbour (38,000 hectares versus 162,000 hectares in 2012) but what it lacks in girth, it certainly makes up for in vinous quality..
Indeed, it continues to command the highest average price across UK supermarkets – New Zealand's second largest export market after Australia. To protect this integrity, the domestic industry made the bold decision of adopting the Stelvin screwcap closure almost unanimously in 2001, an act that has only consolidated consumer confidence.
While the country's viticultural heritage dates back to Englishman James Busby making wine in the North Island circa 1840, it wasn't until 1973 that New Zealand winemaking took a giant step forward by planting Sauvignon Blanc vines on Marlborough's Wairau Valley. Up till then the nascent New Zealand wine industry was initially focused on the North Island, particularly around Hawkes Bay and Gisborne. However here the humid climate and fertile soils were essentially unsuitable for premium white wine production.
Meanwhile, with its brisk maritime climate constantly refreshed by Antarctic south-easterlies, long sunshine hours and free-draining soils, the South Island's Marlborough region provided the perfect crèche for the country's future star: Sauvignon Blanc. Within 15 years, Marlborough Sauvignon Blanc had surpassed its long-established North Island competitors. Assisted by advances in refrigeration, New Zealand was soon exporting its brand of New World Sauvignon Blanc.

It wasn't long before the industry sought to replicate this success with a red varietal: initially planted as a blending component for the country's sparkling wine industry (also based in Marlborough), Pinot Noir found its way to Central Otago during the 1980s. There, despite being the world's most southerly vineyard, the surrounding Southern Alps created a continental mesoclimate benign enough to enable Pinot Noir to take root. The region is now producing world-class examples.
Ancient, free-draining riverbeds are still the basis of most New Zealand vineyards, their flat nature facilitating mechanisation, yet as the industry evolves and space is at a premium, vineyard owners are being forced to the hills – ironically the source of superior fruit.
Consequently some of the best sites are only just being discovered: the Southern Valleys sub-region of Marlborough; Martinborough's limestone terraces; N.Otago's Waitaki Valley with its limestone escarpment. Little surprise then that the New Zealand industry has recently formally identified particular terroirs and delineated sub-regions.
Other varieties and regions to be aware of include the meteoric rise of Pinot Gris plantings (especially in the South Island), and sales to the Australian and Californian markets; Hawke's Bay's recent success with Syrah - made in a cool black-pepper Northern Rhône style- alongside that of its Cabernet Sauvignon blends; Riesling's continued love-affair with parts of Nelson and Central Otago; the appearance of some exceptional Pinot Noirs from the South Island's east coast, notably North Otago and Waipara.
In 2014 Sauvignon Blanc aSauvignon Blanc accounted for 72 percent of New Zealand wine-production and 86 percent of all wine exported, planted across Marlborough, Hawke's Bay, Nelson, Martinborough, Gusborne, Central Otago, Auckland and Waikato.
Pinot Noir 8% (Marlborough, Central.Otago, Martinborough, Nelson);
Chardonnay 7% (Gisborne, Hawke's Bay, Marlborough, Canterbury, Nelson Waikato, Hawkes Bay and Gusborne);
Pinot Gris 5.6% (Marlborough, Gusborne, Central Otago);
Merlot 2.9% (Auckland and Hawke's Bay);
Riesling 1% (Marlborough, Nelson, Central.Otago, Canterbury);
The remaining 5.7 percent is divided between other varieties which include Syrah, Gewürztraminer, Syrah, Semillon, Cabernet Franc, Malbec.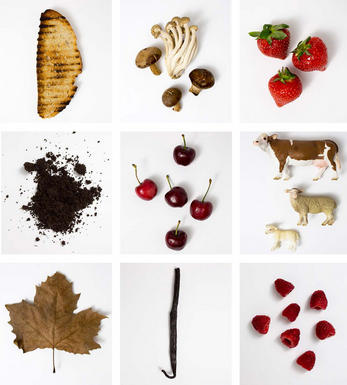 Pinot Noir
Pinot Noir is probably the most frustrating, and at times infuriating, wine grape in the world. However when it is successful, it can produce some of the most sublime wines known to man. This thin-skinned grape which grows in small, tight bunches performs well on well-drained, deepish limestone based subsoils as are found on Burgundy's Côte d'Or.

Pinot Noir is more susceptible than other varieties to over cropping - concentration and varietal character disappear rapidly if yields are excessive and yields as little as 25hl/ha are the norm for some climats of the Côte d`Or.
Because of the thinness of the skins, Pinot Noir wines are lighter in colour, body and tannins. However the best wines have grip, complexity and an intensity of fruit seldom found in wine from other grapes. Young Pinot Noir can smell almost sweet, redolent with freshly crushed raspberries, cherries and redcurrants. When mature, the best wines develop a sensuous, silky mouth feel with the fruit flavours deepening and gamey "sous-bois" nuances emerging.
The best examples are still found in Burgundy, although Pinot Noir`s key role in Champagne should not be forgotten. It is grown throughout the world with notable success in the Carneros and Russian River Valley districts of California, and the Martinborough and Central Otago regions of New Zealand.