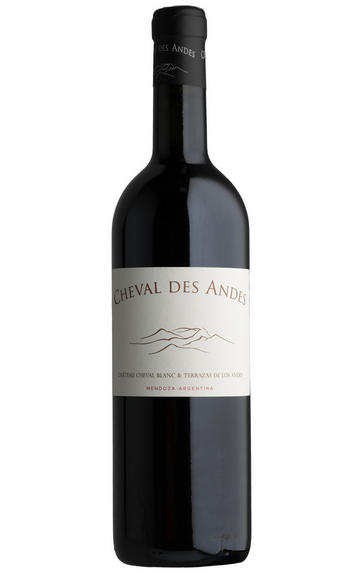 2019 Cheval des Andes, Mendoza, Argentina
Prices start from £525.00 per case
Critics reviews
Rich powerful black cherry and bilberry fruits that almost perform the role of tannins, with flesh and juice but also solidity, concentration and texture. Balanced, exudes confidence as it opens and deepens in the glass, excellent quality and a real highpoint in the progression of Cheval des Andes. First time to have equal amounts of Cabernet Sauvignon and Malbec, with reductive winemaking that puts the emphasis on floral framing, layered up with grilled oak, cocoa bean and liqourice. Tasted twice.

Drink 2026 to 2042

Jane Anson, Inside Bordeaux (August 2022)
The 2019 Cheval des Andes had a more reductive vinification and élevage, making the wine a bit shy and in need of time to open up, as one of their objectives was to make it more age-worthy. Another objective is to get to a 50/50 blend of Malbec and Cabernet Sauvignon, which they achieved in this vintage for the first time, going back to the initial character of the wine that was the idea of Argentinean winemaker Roberto de la Mota; so, they are closing the circle and going back to the initial idea, with more implication from the Cheval Blanc team. This is the first vintage fully under the charge of the new French winemaker, Gerald Gabillet, who fermented by plot, isolating some specific parts of the vineyard, like the borders where you tend to get higher yields because of the irrigation. It matured in 225- and 400-liter oak barrels and in oak vats. They used more barrels and vats from Stockinger, which they like and rotate; the wine spends an average of 13 to 14 months in oak, but some lots get 11 months and others get 16. 2019 was a mild vintage, cooler than 2017 and warmer than 2018, with rain at the right time, which helped to avoid hydric stress, and without extremes (which they had in 2020 with three weeks of extreme heat).
The wine is young and tender and a bit oaky, which Gerald attributed to the reductiveness; it's ripe without excess, with around 14.2% alcohol, mellow acidity and velvety tannins. There's more Cabernet here, so the aromatic expression can be something between 2017 and 2018, but Cabernet marks the palate a lot and makes the wine more age-worthy, as it provides the structure and length that the Malbec lacks. So, the wine might be less accessible when young and should develop slowly in bottle. It's tasty and supple and has the ingredients and the balance for what they are aiming for. In the following vintages, they follow this path, and Gabillet feels that having more precision allows the wines to reflect the differences between vintages better. They keep producing around 100,000 bottles. It was bottled in late January 2021. The way they want to describe the wine is the Argentinean expression of Cheval Blanc. And I can only agree.
Drink 2023 - 2035
Luis Gutiérrez, Wine Advocate (Aug 2022)
A refined but spicy Cheval, showing charcoal, blueberries, wild herbs, lavender and hints of bacon and cedar. Medium to full body with extremely fine tannins that get dialed into the fruit with violet, spices and sweet blue fruit at the end. Long and subtle. Drink or hold.
James Suckling, jamessuckling.com (Apr 2022) Read more
Smooth and so seductive, I love the texture here, supple but silky. Tannis give structure and support and the focus is on perfumed red and black fruits with a richness and concentration yet liveliness from sharp acidity. It doesn't feel at all heavy but sintilates with fragrance and freshness. Easy to drink, lovely detail on show - blackcurrants, red cherries, violets with vanilla and liquorice hints. Very smooth and charming while still being a full wine. This has extreme delectability. Great winemaking on show.
Drink 2025 - 2045
Georgina Hindle, Decanter.com (Aug 2022) Read more
About this WINE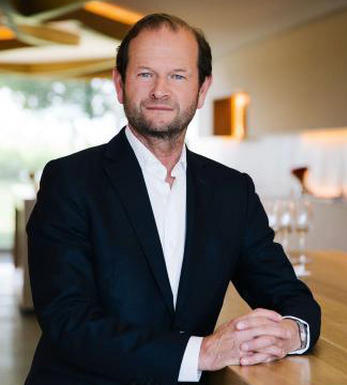 Cheval des Andes
Cheval des Andes is a wine estate in Mendoza, Argentina. It is a collaboration between Château Cheval Blanc of Bordeaux and Terrazas de los Andes of Mendoza.
The idea for the project came from Pierre Lurton, then the president of Cheval Blanc, and winemaker Roberto de la Mota. Their goal was to produce a "Grand Cru" equivalent wine in Las Compuertas, a sub-region of Luján de Cujo in Mendoza. The first vintage of Cheval des Andes was 1999.
The vineyard sits at up to 1,070 metres elevation, creating a cool microclimate for the grapes to ripen slowly. Malbec is the dominant variety here. The vineyard boasts old, ungrafted vines of Malbec that were planted in 1929.
There is also a healthy proportion of Cabernet Sauvignon, along with a small amount of Petit Verdot. Pierre Lurton was particularly interested in Malbec, given its historical significance in St-Emilion – and its huge popularity in Argentina.
Since 2019, Cheval des Andes has been distributed through La Place de Bordeaux. The first vintage released this way was the 2016.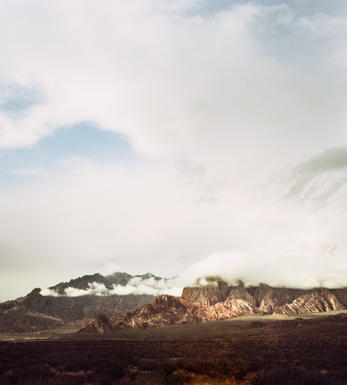 Mendoza
With its western borderline dominated by the Andes and its 146,000 hectares of vineyards representing 70% of the country's wine production, Mendoza is Argentina's biggest and most important wine-growing province.
Mendoza's vineyards are a haven to Old World varieties including Cabernet Sauvignon, Merlot, Syrah, Tempranillo, Bonarda, Sangiovese, Barbera, Chardonnay, Sauvignon Blanc and Chenin Blanc. The province's signature grape is Malbec.
Mendoza still produces large amounts of inexpensive wine for domestic consumption, as well as grape concentrate, but the sub-region of Luján de Cuyo stands out with some lovely velvety Malbecs, while the cool, gravelly Maipú is best for Cabernet Sauvignon.
The most exciting area in Mendoza for fine whites, however, is the Uco Valley, that has the highest vineyards, up to 1,200 metres above sea level. Chardonnay, Sauvignon, Chenin, Pinot Grigio and Torrontés fare particularly well in its cool climate. Its sub-region of Tupungato produces Argentina's best Chardonnay.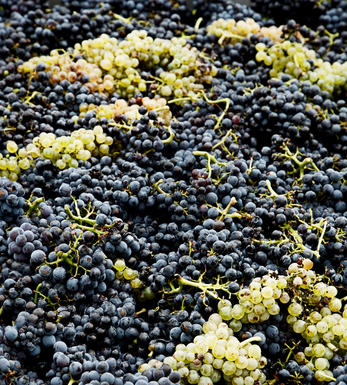 Other Varieties
There are over 200 different grape varieties used in modern wine making (from a total of over 1000). Most lesser known blends and varieties are traditional to specific parts of the world.