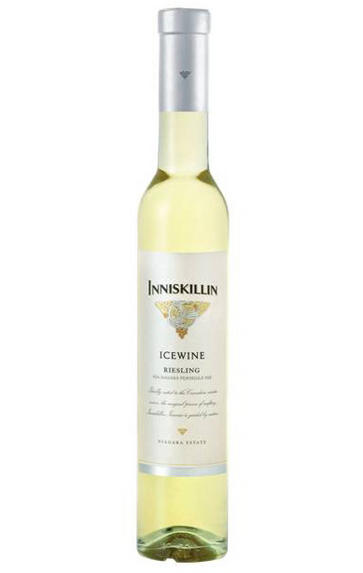 2019 Inniskillin, Riesling Icewine, Niagara Peninsula, Ontario, Canada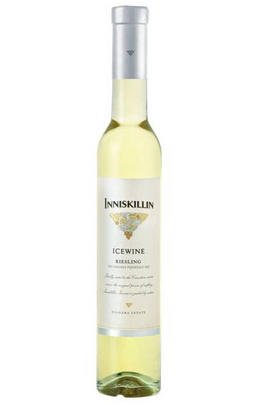 Critics reviews
The 2019 Riesling Ice Wine comes in with 244 grams of residual sugar, 12.5 of total acidity and 9.6% alcohol. This is a bit pricier, but it would be my pick for best of the Inniskillin group. As lovely as the Vidal wines are, this is just a better grape. Rich but balanced nonetheless, it shows off its purity of aromatics and flavors to go with the unctuous texture. The peaches and apricots are obvious, as they tend to be on wines like this. Overall, this is super. It is a full-on dessert wine. Don't drink this (or any of them) too warm.
Mark Squires, Wine Advocate (May 2021) Read more
About this WINE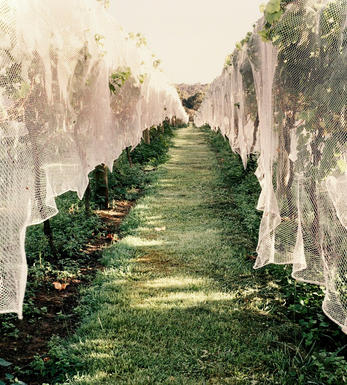 Ontario
Ontario is bounded north and south by water – to the north by Hudson Bay (named after the British explorer Henry Hudson who sailed there in 1611) and to the south by the Great Lakes and St. Lawrence River. At 1.1 million square kilometres it is Canada's second largest province and its vineyards, surprisingly, lie on the same latitude as Bordeaux in France and most of California's northern wine regions (41˚- 44˚).
The province's major viticultural areas are the Niagara Peninsula, Pelee Island (the southern-most point of Canada), Lake Erie North Shore and Prince Edward County. Wines produced in these areas are at VQA quality.
Broadly speaking the climate is continental, with hot, humid summers (sometimes accompanied by drought) and winters where temperatures can fall as low as -20˚C. It is the influence of the Great Lakes and the Hudson Bay that protect the vines from the worst climactic conditions, by warming the air in the winter and cooling it in the summer. A 'cool climate region', Ontario's grapes have the opportunity to develop more concentrated flavour and a good balance of acidity.
The vast majority of Ontario's vineyards are to be found near the old community of Niagara-on-the-Lake. The regions produce wines from an astounding array of grapes, whose 60-strong selection includes Viognier, Gewürztraminer, Zweigelt and Pinot Grigio, Cabernet Franc, Merlot, and Cabernet Sauvignon, as well as late-harvest Rieslings and Icewines of international fame.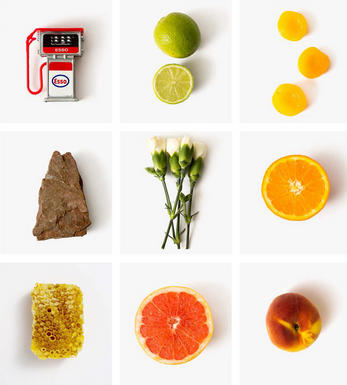 Riesling
Riesling's twin peaks are its intense perfume and its piercing crisp acidity which it manages to retain even at high ripeness levels.
In Germany, Riesling constitutes around 20% of total plantings, yet it is responsible for all its greatest wines. It is planted widely on well-drained, south-facing slate-rich slopes, with the greatest wines coming from the best slopes in the best villages. It produces delicate, racy, nervy and stylish wines that cover a wide spectrum of flavours from steely and bone dry with beautifully scented fruits of apples,apricots, and sometimes peaches, through to the exotically sweet flavours of the great sweet wines.
It is also an important variety in Alsace where it produces slightly earthier, weightier and fuller wines than in Germany. The dry Rieslings can be austere and steely with hints of honey while the Vendages Tardives and Sélection de Grains Nobles are some of the greatest sweet wines in the world.
It is thanks to the New World that Riesling is enjoying a marked renaissance. In Australia the grape has developed a formidable reputation, delivering lime-sherbet fireworks amid the continental climate of Clare Valley an hour's drive north of Adelaide, while Barossa's Eden Valley is cooler still, producing restrained stony lime examples from the elevated granitic landscape; Tasmania is fast becoming their third Riesling mine, combining cool temperatures with high UV levels to deliver stunning prototypes.
New Zealand shares a similar climate, with Riesling and Pinot Gris neck to neck in their bid to be the next big thing after Sauvignon Blanc; perfectly suited is the South Island's Central Otago, with its granitic soils and continental climate, and the pebbly Brightwater area near Nelson. While Australia's Rieslings tend to be full-bodied & dry, the Kiwis are more inclined to be lighter bodied, more ethereal and sometimes off-dry; Alsace plays Mosel if you like.