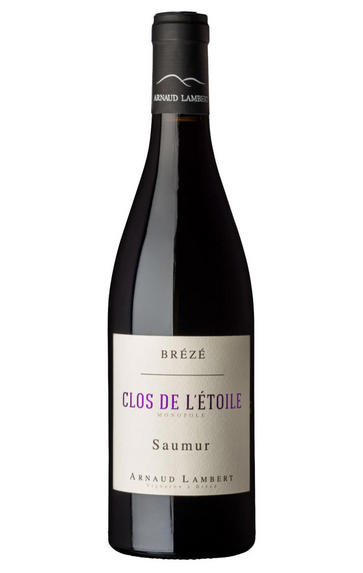 2019 Saumur Rouge, Clos de l'Étoile, Arnaud Lambert, Loire
Prices start from £50.00 per bottle (75cl).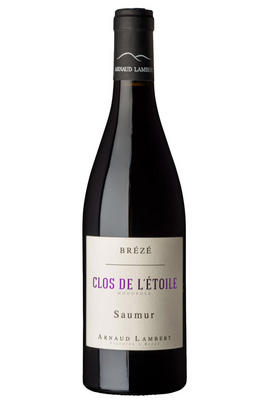 Critics reviews
Jancis Robinson MW
16.5+/20
Certified organic. Sandy, flinty clay over limestone. Aged 24 months in barrel.
Deeper crimson hue. Fine and pure aromatically with red-berry notes and a hint of mint. Dense and profound on the palate with firm but fine tannins and racy acidity. Juicy and long. Definitely one for the cellar.
Drink 2024 - 2032
James Lawther MW, JancisRobinson.com (May 2022)
About this WINE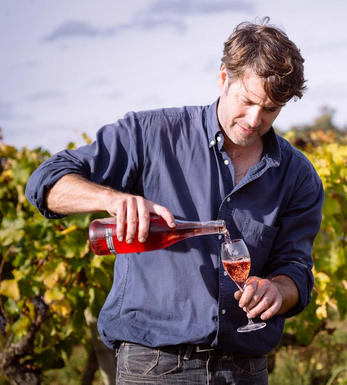 Domaine Arnaud Lambert
Domaine Arnaud Lambert is located in the Anjou region, specifically in the village of Saint-Cyr-en-Bourg. The estate's substantial 50-hectare holdings are situated in Saint-Cyr and Brézé, in the appellations of Saumur and Saumur-Champigny.
Arnaud Lambert began working on the family vineyards in 2005 and decided in 2009 to transition them to organic and biodynamic farming practices. His focus is always on quality, and he firmly believes that these methods enhance the quality of the grapes and help to express the true essence of the terroir in his wines.
Today, the estate is certified organic and biodynamic, reflecting its commitment to sustainable viticulture and respect for the environment. Arnaud is also innovating in the vineyard, no longer trimming his vines but instead using tressage (a technique of folding the foliage) to help manage the effects of warmer and drier summers.
The domaine has a wide array of single vineyard cuvées, each expressing its character through careful and considered winemaking. For instance, Arnaud uses yeasts that he has selected from their indigenous populations to have greater precision with fermentations. He is also a strong advocate of the need for extended ageing in oak barrels for his top wines to avoid reinforcing Cabernet Franc's austerity. His key focus is to make wines that retain freshness and purity in the face of a changing climate.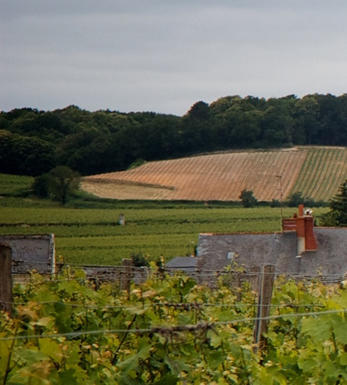 Saumur Rouge
Saumur is situated along the Loire River in the Anjou-Saumur subregion of the larger Loire Valley. It is mainly known for its red wines from Cabernet Franc, which display a range of flavours, from red and black fruit to herbal and earthy notes. In some cases, small percentages of Cabernet Sauvignon or other red grape varieties may be blended in.
The region's terroir, including its soil composition and climate, plays a significant role in shaping the character of Saumur Rouge wines. The soils can vary from limestone to tuffeau, a chalky limestone, which contributes to the mineral qualities often found in the wines.
Saumur Rouge wines can be characterised by their vibrant acidity, moderate tannins, and a profile that can include red fruit flavours, such as raspberry and cherry, along with herbal and spicy notes. The wines are typically medium-bodied and can be enjoyed relatively young, though some versions benefit from ageing. They pair well with a variety of dishes. Given their moderate tannins and bright acidity, they can complement a range of foods, including roasted meats, poultry, and dishes with herbs and spices. The versatility of the wines makes them suitable for different culinary experiences.
While Saumur Rouge is known for its red wines, the broader Saumur appellation also produces sparkling wines, particularly from the Chenin Blanc grape. These sparkling wines can range from dry to sweet and are often referred to as Saumur Brut or Saumur Mousseux.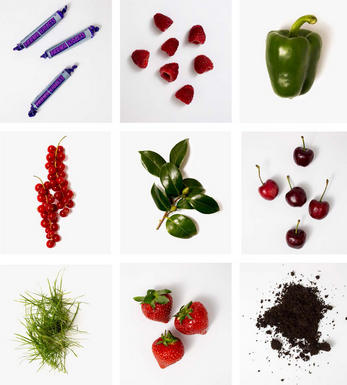 Cabernet Franc
Cabernet Franc is widely planted in Bordeaux and is the most important black grape grown in the Loire. In the Médoc it may constitute up to 15% of a typical vineyard - it is always blended with Cabernet Sauvignon and Merlot and is used to add bouquet and complexity to the wines. It is more widely used in St.Emilion where it adapts well to the cooler and moister clay soils - Cheval Blanc is the most famous Cabernet Franc wine in the world, with the final blend consisting of up to 65% of the grape.
Cabernet Franc thrives in the Loire where the cooler growing conditions serve to accentuate the grape's herbaceous, grassy, lead pencil aromas. The best wines come from the tuffeaux limestone slopes of Chinon and Bourgeil where growers such as Jacky Blot produce intense well-structured wines that possess excellent cellaring potential.