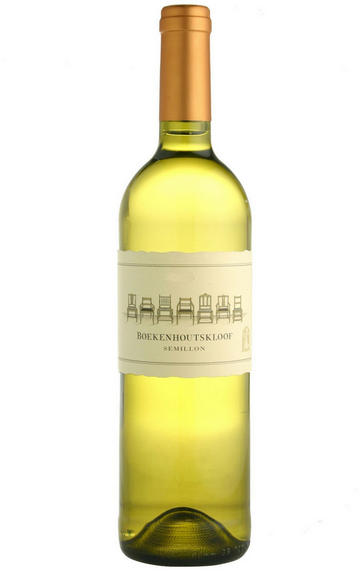 2019 Boekenhoutskloof, Semillon, Franschhoek, South Africa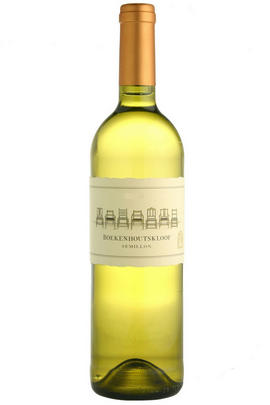 Critics reviews
Neal Martin, Vinous
93/100
Neal Martin, Vinous
93/100
The 2019 Sémillon, one of my favorite cuvées from this producer, has a wonderful bouquet of peach skin and orange blossom scents, all extremely well defined. The balanced palate offers superb concentration on the entry, flavors of praline mixed with citrus fruit and almond, and an almost resinous note toward the finish. It's tempting to drink this now, but it deserves 3–5 years in bottle.
Drink 2024 - 2040
Neal Martin, vinous.com (Nov 2021) Read more
This world-class Semillon combines fruit from three sites in Franschhoek, planted in 1902, 1936 and 1942. Three per cent Muscat adds a touch of orange marmalade to the leesy, flinty, lanolin and struck match palate. Less oaky than in the past and all the better for it. Long and complex.
Drink 2022 - 2029
Tim Atkin MW, timatkin.com (Dec 2021) Read more
About this WINE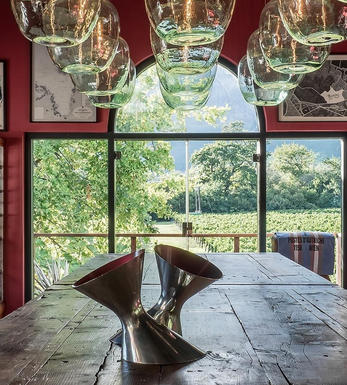 Boekenhoutskloof Winery
Boekenhoutskloof is one of the most celebrated of all South African wineries and was indeed voted Winery of the Year 2012 by the influential South African journalist John Platter. Created in 1776 and situated in a remote corner of the beautiful Franschhoek Valley, the estate's recent fame dates only from 1993 when new owners completely restored the vineyard and established new plantings of varietals such as Syrah, Cabernet Sauvignon, Grenache and Viognier.

The driving force here is winemaker Marc Kent, a maverick genius with an unswerving commitment to the highest quality in all that he does. The winery is better known for its reds, especially Syrah and Cabernet, but also makes a stunning white from the Semillon grape amongst a small range of whites.

One of the most iconic wines of Boekenhoutskloof is the famed Chocolate Block, a red blend which changes every year according to the vagaries of the vintage, but is largely based on Syrah. The source of the wine's name remains a mystery, as the estate's owners refuse to divulge its origin, but the key point is that the wine is sublime.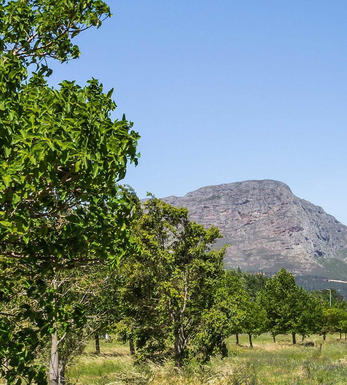 Franschhoek
Franschhoek wine region lies to the west of Stellenbosch in a fertile valley surrounded by the Drakenstein Mountains. The town of Frankschoek was founded by fleeing French Huguenots in 1688, who brought along their winemaking traditions and vines. Franschhoek's warm, temperate climate is perfectly suited to the production of powerful, saturated red wines and concentrated, fruit-driven white wines. The most prominent grapes in the region are Shiraz, Cabernet Sauvignon, Merlot and Pinot Noir.

Today it remains very much a boutique wine region with smallholding producers.

Boekenhoutskloof and Chamonix wine estates are among the star performers here.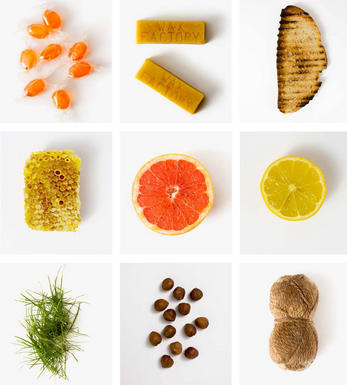 Sémillon
The main grape for Sauternes and particularly successfully grown in Australia's Hunter Valley. Hunter Valley Sémillon is one of Australia's iconic and unique wines, totally unlike any wine produced elsewhere in the world from the same grape variety.

In youth the wines are quite citrusy and fresh, but are generally perceived to gain hugely in complexity as they age and are deemed to be best drunk when at least 5 years old, frequently lasting for 10 or more years. Unusually for Australia, the alcohol levels rarely exceed 11.5%.

In Bordeaux it is the most widely planted white grape and is blended with Sauvignon Blanc to produce the great long-lived dry whites of Graves as well as the great sweet wines of Sauternes. It is high in alcohol and extract and relatively low in aroma and acidity. Its thin skin makes it very susceptible to botrytis which is prerequisite for the making of Sauternes. It responds well to oak ageing and, while having a lightly lemony aroma when young develops lanolin flavours which some describe as "waxy", as well as a rich, creamy, intense, texture and a deep golden colour.