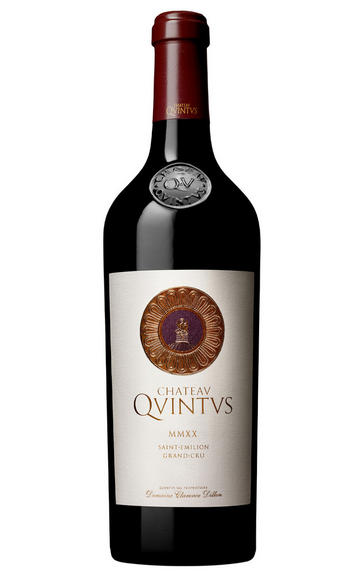 2019 Château Quintus, St Emilion, Bordeaux
Prices start from £82.50 per bottle (75cl).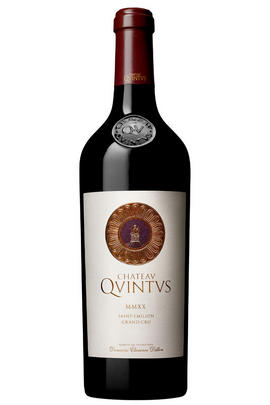 Critics reviews
The 2019 Quintus is a blend of 55.4% Merlot and 44.6% Cabernet Franc, harvested from the 19th of September to the 9th of October. The estimated alcohol degree on the label is 15%. Deep garnet-purple colored, it sails out of the glass with intense scents of plum preserves, blueberry pie and boysenberries with nuances of Chinese five spice, mocha, dried lavender and licorice plus a waft of chargrill. Full-bodied, the decadently fruited palate is jam-packed with layers of blue and black fruit preserves, supported by beautifully plush, ripe tannins and seamless freshness, finishing with an epically long, exotic spice-laced finish. Impactful!
Lisa Perrotti-Brown, Wine Advocate (June 2020)
One of the firmest, most structured Quintus with lots of beautiful fruit and powerful tannins. It's a very classically structured red with blackberry and blueberry character. Lavender and spice underneath. Extremely intense. 55% merlot and 45% cabernet.
James Suckling (May 2020)
About this WINE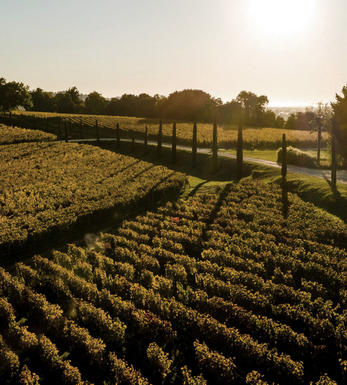 Chateau Quintus
The Clarence Dillon family company acquired a beautiful estate in Saint-Emilion, and renamed it Château Quintus. An exceptional terroir that has been recognised as such for centuries. The estate naturally wraps around a high promontory which represents the end of the plateau of Saint-Emilion. The vineyard benefits from a majestic panarama extending towards the neighbouring village and across the entire Dordogne valley. It is in the place that, for time immemorial, a watch tower has stood to ensure the defence of the village of Saint-Emilion.

The originality of this extraordinary terroir lies in its diversity of soils, slopes and orientations. It is therefore hardly surprising that this wine was featured between 1844 and 1848 - under its old name Château Tertre Daugay - among the 14 most sought after and most expensive wines of Saint-Emilion. For close to a century the great reference book Cocks and Feret "Bordeaux et ses Vins" will consistently mention the property as a First Growth of Saint -Emilion. The vineyard was also one of the prominent Saint-Emilion estates to receive a gold medal at the Exposition Universelle de Paris in 1867.

A text found in another great book of the time "Les Grands Vins de Gironde" de Dumas et Lallemand (1899) reads "One can not imagine a more beautiful situation for an estate, or one more favourable for the production of a First Growth wine (...) Thanks to the excellent vinification practices undertaken at the estate, the wine produced here reflects great body, ripeness and an armature that exemplify the great wines of Saint-Emilion."

This wine takes its natural place alongside the red and white wines of Château Haut-Brion and Château La Mission Haut-Brion, thereby becoming the 5th child in this illustrious family.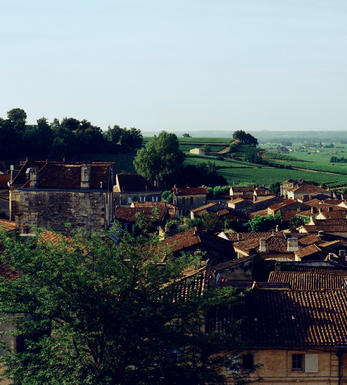 St-Emilion
St Emilion is one of Bordeaux's largest producing appellations, producing more wine than Listrac, Moulis, St Estèphe, Pauillac, St Julien and Margaux put together. St Emilion has been producing wine for longer than the Médoc but its lack of accessibility to Bordeaux's port and market-restricted exports to mainland Europe meant the region initially did not enjoy the commercial success that funded the great châteaux of the Left Bank.
St Emilion itself is the prettiest of Bordeaux's wine towns, perched on top of the steep limestone slopes upon which many of the region's finest vineyards are situated. However, more than half of the appellation's vineyards lie on the plain between the town and the Dordogne River on sandy, alluvial soils with a sprinkling of gravel.
Further diversity is added by a small, complex gravel bed to the north-east of the region on the border with Pomerol. Atypically for St Emilion, this allows Cabernet Franc and, to a lesser extent, Cabernet Sauvignon to prosper and defines the personality of the great wines such as Ch. Cheval Blanc.
In the early 1990s there was an explosion of experimentation and evolution, leading to the rise of the garagistes, producers of deeply-concentrated wines made in very small quantities and offered at high prices. The appellation is also surrounded by four satellite appellations, Montagne, Lussac, Puisseguin and St. Georges, which enjoy a family similarity but not the complexity of the best wines.
St Emilion was first officially classified in 1954, and is the most meritocratic classification system in Bordeaux, as it is regularly amended. The most recent revision of the classification was in 2012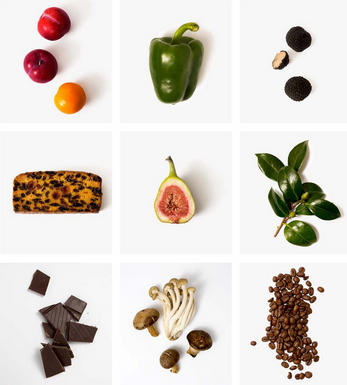 Merlot
The most widely planted grape in Bordeaux and a grape that has been on a relentless expansion drive throughout the world in the last decade. Merlot is adaptable to most soils and is relatively simple to cultivate. It is a vigorous naturally high yielding grape that requires savage pruning - over-cropped Merlot-based wines are dilute and bland. It is also vital to pick at optimum ripeness as Merlot can quickly lose its varietal characteristics if harvested overripe.
In St.Emilion and Pomerol it withstands the moist clay rich soils far better than Cabernet grapes, and at it best produces opulently rich, plummy clarets with succulent fruitcake-like nuances. Le Pin, Pétrus and Clinet are examples of hedonistically rich Merlot wines at their very best. It also plays a key supporting role in filling out the middle palate of the Cabernet-dominated wines of the Médoc and Graves.
Merlot is now grown in virtually all wine growing countries and is particularly successful in California, Chile and Northern Italy.