About this WINE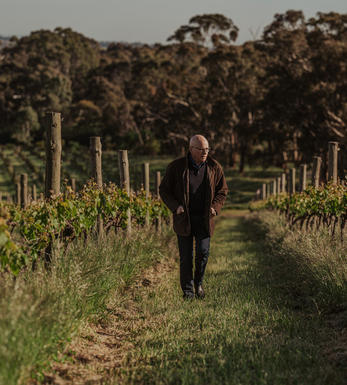 Grosset
Jeffrey Grosset, an oenology graduate, gained vast experience with large Australian wine companies, such as Lindemans, before starting his own winery 21 years ago in the historic township of Auburn, in the Clare Valley. Cellar door sales and the winery are based in a picturesque old butter and ice factory, while currently 65% of the grape intake is from vineyards owned or managed by Grosset Wines. These vineyards have the most advanced vine canopy management in the region and the virtual absence of chemicals in pest and disease control is unique. The balance of grapes is carefully selected from growers who support the Grosset commitment to quality.
Riesling is the Clare Valley's famous varietal and Grosset makes two from contrasting sub-districts. The Watervale is from reddish clay-loam over limestone, the district's prized, slightly alkaline soil, which gives a lifted floral style. The other is grown at Polish Hill to the east, on more acidic quartzy soils of heavier loamy-clay over shale and slate. The wines are hand-made, classically understated and built for long keeping.

Jeffrey Grosset has been held in such high esteem amongst his peers for his work with the Riesling grape that back in 1998 he won the accolade of 'Riesling Winemaker of the Year' in Hamburg, Germany.

A testament to his winemaking efforts, is his Polish hill Riesling being rated in the Langton's classification as exceptional (only 17 wines in total and only 3 of these being white wine make this grade) alongside other iconic wines such as Penfolds Grange and Clarendon hills Astralis.

Langton's Classification of Australian Wine (http://www.langtons.com.au/Wine/Classification.aspx) is a grouping of high-end Australian wines compiled by the Melbourne and Sydney based auction house Langton's, first released in 1991. The Classification is a ranking of the best performing wines based on market demand and vintages made. The Langton's Classification is split into four categories; Exceptional, Outstanding, Excellent and Distinguished.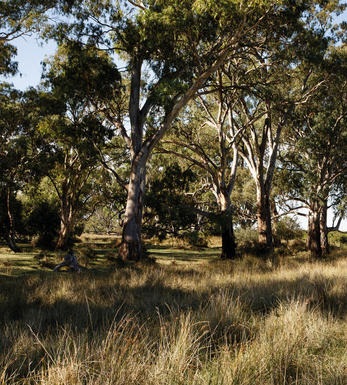 Clare Valley
If ever there was a list of Australian terroirs, Clare Valley would be near the top. Its geographical position an hour north of Adelaide, its latitude and heat degree days (over the growing season) suggest a very hot clime suited to reds. Yet white wines prevail as these factors are offset by an average altitude of 398m (versus Geisenheim at 100m), low relative humidity (37 percent versus 56 percent), high sunshine hours, significant continentality levels (albeit less Geisenheim), cooling south-westerly sea breezes and prime, low, fertile red loam over marly limestone and shale soils set in cooling hill pockets. Irrigation is strictly controlled and less called for in the dry climate.
Taut lime-sherbet Rieslings with fine minerality and ageing capacity are the region's most famous product, followed by Shiraz and Cabernet Sauvignon.
The town of Clare, founded by Irishman Edward Gleeson in 1840, first prospered on the back of copper mining, then a wheat and wine boom during the late 1800s. Vines were first planted in 1853 by an itinerant Cornishman at a site near present-day Watervale, and Birks Wendouree was founded before the century was over. The corporates moved in during the 1960s dry-wine boom, although there remains a core group of small, family-owned estates.
Recommended Producers: Grosset and Jim Barry Wines are among the leading exponents of the Clare Valley style.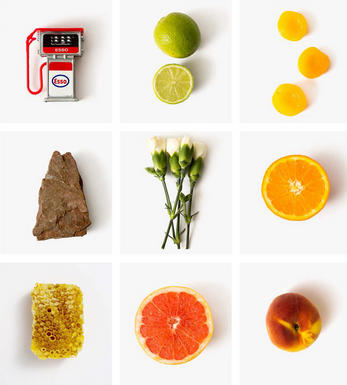 Riesling
Riesling's twin peaks are its intense perfume and its piercing crisp acidity which it manages to retain even at high ripeness levels.
In Germany, Riesling constitutes around 20% of total plantings, yet it is responsible for all its greatest wines. It is planted widely on well-drained, south-facing slate-rich slopes, with the greatest wines coming from the best slopes in the best villages. It produces delicate, racy, nervy and stylish wines that cover a wide spectrum of flavours from steely and bone dry with beautifully scented fruits of apples,apricots, and sometimes peaches, through to the exotically sweet flavours of the great sweet wines.
It is also an important variety in Alsace where it produces slightly earthier, weightier and fuller wines than in Germany. The dry Rieslings can be austere and steely with hints of honey while the Vendages Tardives and Sélection de Grains Nobles are some of the greatest sweet wines in the world.
It is thanks to the New World that Riesling is enjoying a marked renaissance. In Australia the grape has developed a formidable reputation, delivering lime-sherbet fireworks amid the continental climate of Clare Valley an hour's drive north of Adelaide, while Barossa's Eden Valley is cooler still, producing restrained stony lime examples from the elevated granitic landscape; Tasmania is fast becoming their third Riesling mine, combining cool temperatures with high UV levels to deliver stunning prototypes.
New Zealand shares a similar climate, with Riesling and Pinot Gris neck to neck in their bid to be the next big thing after Sauvignon Blanc; perfectly suited is the South Island's Central Otago, with its granitic soils and continental climate, and the pebbly Brightwater area near Nelson. While Australia's Rieslings tend to be full-bodied & dry, the Kiwis are more inclined to be lighter bodied, more ethereal and sometimes off-dry; Alsace plays Mosel if you like.