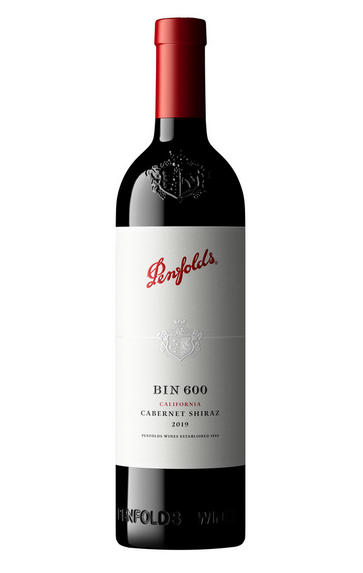 2019 Penfolds, Bin 600 Cabernet Shiraz, California, USA
Prices start from £238.00 per case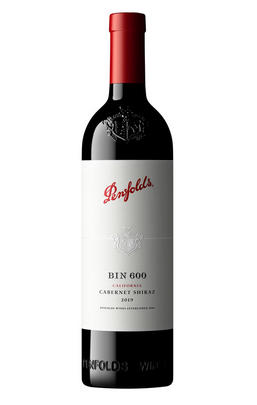 Critics reviews
Jancis Robinson MW
17+/100
Less obviously fruit-driven on the nose even than the French examples, counter-intuitively. But the palate delivers the full suite of blackcurrant, raspberry and cherry fruit with fine tannins, high acid and lovely chew. Definitely a wine to age – that nose is just waiting to expand.
Drink 2022 - 2036
Jancis Robinson MW, jancisrobinson.com (July 2022)
The 2019 Bin 600 is a blend of Cabernet Sauvignon and Shiraz. The Cabernet Sauvignon is from a selection of vineyards across Napa, "and there is a little it of Sonoma in there as well," says Peter Gago. The Shiraz is from the Paso Robles vineyard; it's a 78/22 blend of Cabernet Sauvignon and Shiraz. The fruit heres is so sweet and plush—there is a distinct red berry character that settles and plumes on the mid-palate. Texturally, it is supple, silky and almost plump. 2019 was generally mild and good, and it has produced a suite of wines that are luscious and opulent. The tannins are the framework that drags the fruit back from the edge and brings balance and form to the wine. Smart.
Drink 2022 - 2037
Erin Larkin, Wine Advocate (July 2022)
This Californian version of the Great Australian Blend, combining Cabernet Sauvignon with Shiraz (grown from Penfolds' South Australian vine cuttings) strikes immediate notes of familiarity. There's its spicy nose and easy harmony on the palate, seamlessly melding savoury comfort over a melange of rich red, blue and black fruit. Each component does its necessary work – the Cabernet bringing chew and texture and Shiraz giving a comforting cuddle until the blackberry grunt returns to deliver a stern final bass note.
Drink 2022 - 2034
David Sly, Decanter (June 2022)
About this WINE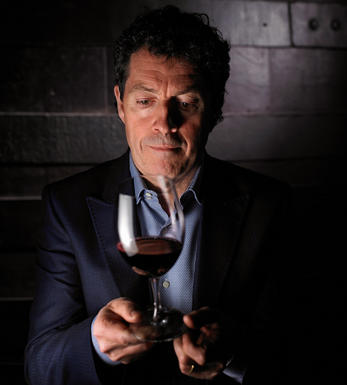 Penfolds
Penfolds enjoys an iconic status that few New World producers have achieved. Established in 1844 at the Magill Estate near Adelaide, it laid the foundation for fine wine production in Australia.

The winemaking team is led by the masterful Peter Gago; it has the herculean task of blending the best wines from a multitude of different plots, vineyards and regions to create a consistent and outstanding range of wines. Its flagship wine, Grange, is firmly established as one of the finest red wines in the world.

Under Gago's stewardship, the Penfolds range has evolved over time. Winemaking has moved away from New World heat and the sort of larger-than-life style that can mask individuality; the contemporary wines instead favour fine balance and typicity for the region or grape.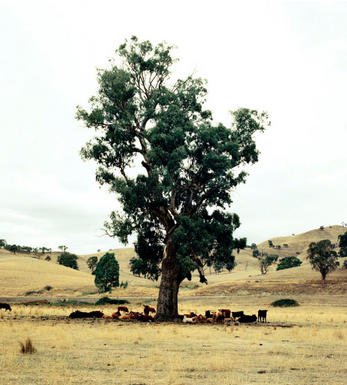 South Australia
At 72,000 hectares, South Australia is the engine room of the country's wine industry, responsible for 43 percent of its vineyards and encompassing some of Australia's most famous fine wine regions.
One of the most important areas in qualitative terms is the Barossa Valley, beginning 50km north-east of Adelaide, and famous for its full-bodied Shiraz, as well as for its Grenache and Mourvèdre. To the east, the cool Eden Valley is home to some really fine Riesling and top-class Shiraz, such as that made by Henschke. To the north of Barossa is the Clare Valley, also a source of good Riesling but home to well-structured reds as well.
South-east of Adelaide lies the delightful vineyard area of the Adelaide Hills, where fine Sauvignon, Chardonnay, Riesling and Pinot Noir are produced by wineries such as Petaluma and Llangibby Estate. Langhorne Creek to the east of Adelaide has earned a reputation for its Cabernet Sauvignon, Verdelho and Shiraz while, between Adelaide and the sea, McLaren Vale is a noted area for red wines.
The unique vineyard region of Coonawarra lies 400km south-east in an area of pure limestone topped by a loose, red topsoil. Cool enough to resemble Bordeaux, this area produces great Cabernets and Merlots and is much in demand. Slightly to the north and to the west lie the regions of Padthaway and Mount Benson respectively, which enjoy similar success as sources of great white wines, especially Chardonnay. Wrattonbully however is known for its fresh, varietally-pure Cabernet Sauvignon and Merlot.
However it's the less-distinguished Riverland region that accounts for 50 percent of the state's wine production.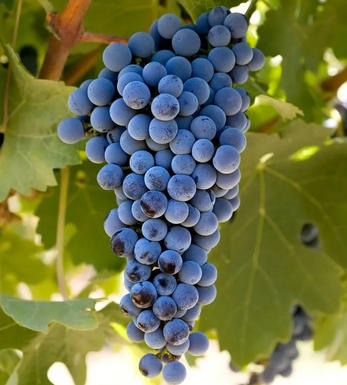 Shiraz & Cabernet Sauvignon
Shiraz/Cabernet (or Cabernet/Shiraz, depending on which is the dominant variety) can be described as Australia's archetypal red wine blend. The blend can trace its roots back to 1865, when the famous Dr Guyot recommended it for the sunbaked vineyards of Provence. It became popular in the early 1960s and 1970s and came about largely due to the high demand for red wines and that fact there there was not enough Cabernet Sauvignon to meet this. At this time Shiraz was widely regarded as inferior to Cabernet Sauvignon and was still being grubbed up in Australian vineyards up until the mid 1980s.
The fleshiness and richness of Australian Shiraz acts as perfect foil for the more tannic and angular Cabernet Sauvignon and the blend is often matured in American oak, which adds notes of vanilla and spice. The proportions in the blend vary from 50/50 to 80/20 in some cases. It is seen across the whole quality spectrum in Australia and the blend is now been used in Languedoc Roussillon in France as well as in South Africa and California.