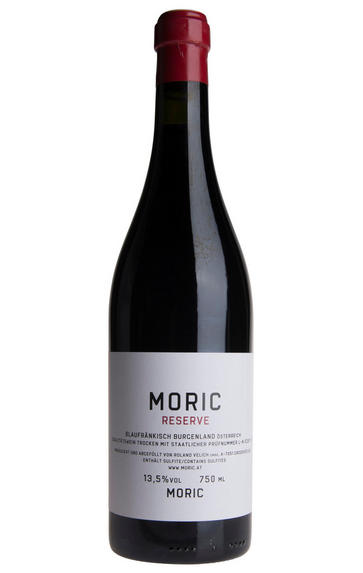 2019 Blaufränkisch Reserve, Moric, Burgenland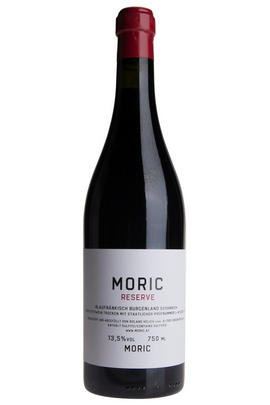 Critics reviews
Jancis Robinson MW
17.5/20
Old-vine intensity, concentration and depth. Mint, eucalyptus, tobacco, more red fruit than black with a delicate floral character and evergreen suggestions. Elegant, taut and complex; more rigidly structured than the entry-level Blaufränkisch, and the mid palate remains a bit closed in comparison. But what it lacks in animation at this point is gained in tension, suggesting that patience will most definitely be rewarded. A beautiful wine from a fascinating vintage.
Jancis Robinson MW, janisrobinson.com (August 2022)
About this WINE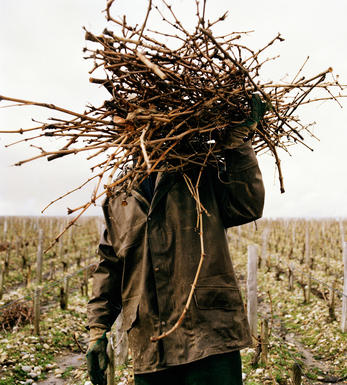 Weingut Moric
While the Velich family have stuck faithfully to the traditional Austrian line of making white wines, Roland broke away in the '90s to create his own enterprise making reds from the Blaufränkisch variety.

The project was called 'Blaufränkisch Unplugged'. Under the 'Moric' label, Roland released his first wine with the 2001 vintage, albeit only a couple of thousand bottles. The fruit is drawn from the relatively unknown (Mittel) Burgenland region, an hour's drive due south-east of Vienna on the Hungarian border.

In fact this ancient Pannonian region only became part of Austria in 1921, hence why the Hungarian influence remains strong; the grape is called Kekfrankos across the border. Roland sets out to make tiny quantities of 'terroir' wines, allowing the grape to express the rich minerality of the mica slate, clay and limestone hills overlooking the Nieusiedlersee Lake; notably around the communes of Neckenmarkt and Lutzmannsburg.

He does this through ruthless fruit selection from high density old vineyards, minimal intervention during vinification, and elevage in large oak…delivering a wine the combines the pleasure of Piemontese Nebbiolo and Burgundian Pinot Noir.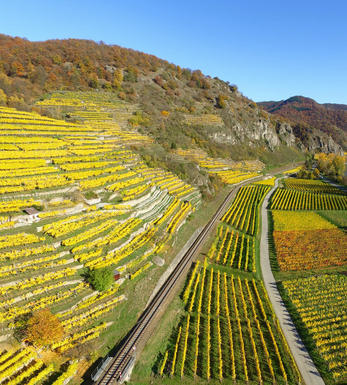 Burgenland
Burgenland  lies on the Hungarian border on the far east of Austria, and accounts or about a third of all Austrian wine output. It is mostly known for its reds and sweet white wines. It is one of the four broader regions in the Austrian wine appellation system- the others being Lower Austria (Nieder- Österreich), Steierland and Bergland Österreich (in western Austria).
The region encompasses 4 sub-regions: Mittelburgenland, Sudburgenland, Neusiedlersee-Hugelland and Neusiedlersee with its world-famous, botrysised sweet wines.
In Neusiedlersee, the climate conditions in the Pannonian plains - hot, dry summers and cold winters - together with the temperature-regulating influence of the Neusiedlersee lake, bring about long ripening periods. High humidity and autumn fog aid in bringing about the noble Botrytis rot, which forms the basis of top quality sweet wines such as Beerenauslese (BA) and Trockenbeerenauslese (TBA).
The leading red grape variety in the broader region is Blaufränkisch, exude a mineral-based spicy flavour. Elegant and aromatic dry whites, mainly from the Pinot family, make their mark as well.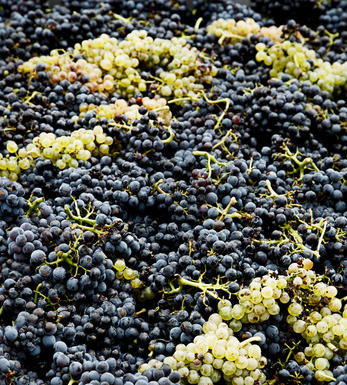 Blaufränkisch
The Blaufränkisch grape thrives on the clay and fossil rich soils of Burgenland in Austria. It reminds slightly of the Nebbiolos of Piedmont, with their grace and guile, and it is indeed a great alternative to Nebbiolo, Pinot Noir, or Syrah.