 2019 Montlouis-sur-Loire, Clos Habert, François Chidaine
Prices start from £250.00 per case About this WINE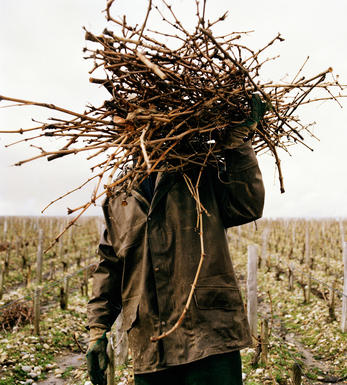 François Chidaine
Hailing from Montlouis-sur-Loire, a region just across the Loire River, François Chidaine is a renowned wine producer known for his exceptional biodynamic wines.
Chidaine comes from a family with a winemaking background and has been deeply connected to the world of viticulture from an early age. In the 1980s, he took over the family estate, Domaine François Chidaine, which his grandfather initially founded. Since then, François has been passionately devoted to crafting wines that express the unique terroir of the Loire Valley.
One of the defining features of François Chidaine's winemaking approach is his commitment to biodynamic viticulture. He strongly advocates for sustainable and organic practices, working in harmony with nature to nurture his vineyards and produce wines that reflect the essence of the land. Biodynamic farming involves using natural preparations and observing lunar cycles to enhance the life force of the soil and promote biodiversity, ultimately leading to healthier vines and more authentic wines.
Chidaine's vineyard holdings span several appellations, including Montlouis-sur-Loire and Vouvray. In Montlouis, he primarily focuses on Chenin Blanc, the region's dominant grape variety. In Vouvray, he also works with Chenin Blanc but is famous for producing both dry and sweet styles of wine. François carefully hand-harvests the grapes at optimal ripeness to ensure the highest fruit quality for his winemaking process.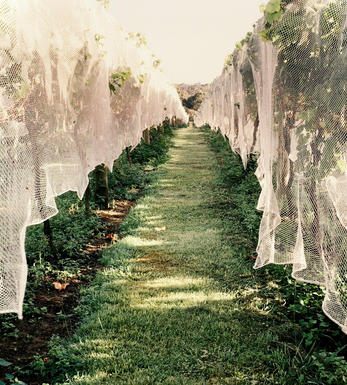 Montlouis
Located in the Loire Valley of France, Montlouis is a renowned winemaking region just across the Loire River from the city of Tours. It is part of the larger Touraine wine region, famous for producing a diverse range of high-quality wines.
The region is predominantly known for producing Chenin Blanc wines. The grape, also known as Pineau de la Loire, is a versatile white variety that can be made into dry, semi-sweet, sweet, and sparkling wines. The climate and soil of Montlouis create an ideal environment for growing this grape variety, resulting in wines with distinct mineral notes and vibrant acidity.
Montlouis wines come in various styles, from dry and crisp to lusciously sweet. Producers in the region often use different winemaking techniques to craft an array of expressions from the Chenin Blanc grape, catering to various preferences and occasions.
The concept of terroir, which refers to the unique combination of soil, climate, and other environmental factors, plays a significant role in Montlouis wines. The vineyards in Montlouis benefit from a diverse range of soil types, including limestone, clay, and flint, which contribute to the complexity and character of the wines.
Many winemakers in Montlouis, including François Chidaine, embrace biodynamic and sustainable viticulture. These practices involve working harmoniously with nature, using natural preparations and observing lunar cycles to promote vineyard health and biodiversity. Such approaches are believed to enhance the quality and expressiveness of the wines.
Montlouis Chenin Blanc wines are known for their ability to age gracefully. The best examples can develop remarkable depth and complexity with time, making them highly sought after by wine enthusiasts and collectors.
Montlouis is an official wine appellation within France's Appellation d'Origine Contrôlée (AOC) system, which designates wines produced in specific regions that adhere to strict regulations to maintain quality and authenticity.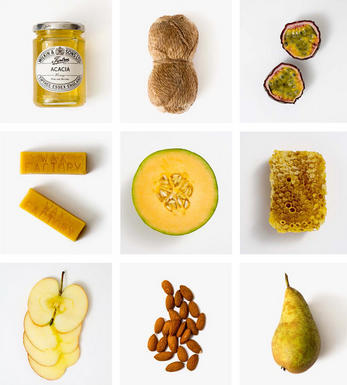 Chenin Blanc
Chenin Blanc is an important white grape variety planted in the Anjou-Saumur and Touraine regions of the Loire Valley and the most widely planted varietal grape in South Africa.

In the Loire it produces high quality dry wines in Savenniéres, and luscious sweet, dessert wines in Coteaux du Layon, Bonnezeaux and Quarts de Chaume. In Vouvray and Montlouis it can be dry, medium dry, or sweet, and still or sparkling. Whether dry or sweet, the best Loire Chenin Blancs possess marvellously concentrated rich, honeyed fruit together with refreshingly vibrant acidity. It is Chenin Blanc's high acidity that enable the wines to age so well.
In South Africa Chenin Blanc is easier to grow and is prized for its versatility. It is used as a cheap blending option with Chardonnay, Colombard, and Muscat but also bottled unblended. The best producers keep their yields low and produce impressive mouthfilling wines.