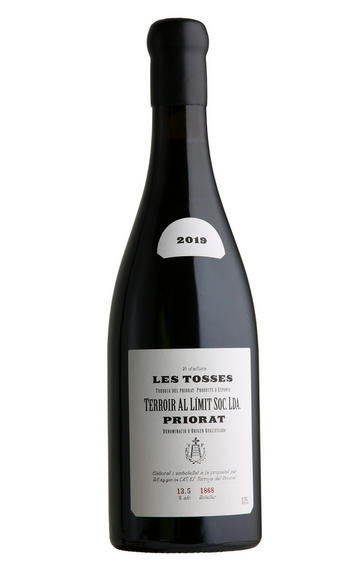 2019 Les Tosses, Terroir al Límit, Priorat, Spain
Prices start from £174.50 per bottle (75cl).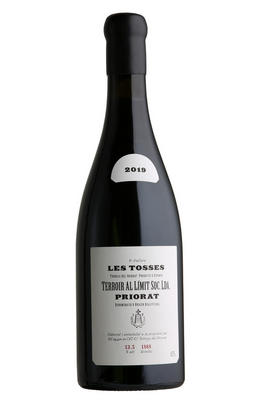 Critics reviews
The 2019 Les Tosses is their top-of-the range, single-vineyard Cariñena from a high-altitude vineyard. It is open and expressive, juicy and approachable, even if it felt quite young and evolving at a slow pace. It has an elegant and perfumed nose, with none of the rusticity Cariñena can sometimes show. There is finesse and very tasty flavors, but it doesn't seem to have huge complexity. Will it become more complex with more time in bottle? 1,068 bottles produced.
Drink 2022 - 2029
Luis Gutiérrez, Wine Advocate (September 2022)
About this WINE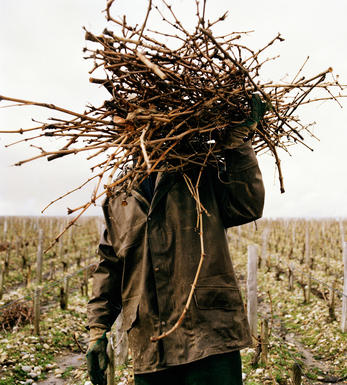 Terroir Al Limit
Established in 2001 by Eben Sadie and Dominik Huber, the wines have always been exceptional, but Dominik now produces some of the best wines made in the region.

The stars of the show are the single-vineyard Cariñena, Les Tosses and the Garnacha, Les Manyes. Not forgetting their superb white, Pedra de Guix, a blend of one-third each Pedro Ximénez, Garnacha Blanca and Macabeo, reminiscent of great Chenin Blanc.

Les Tosses was the first of these wines in the range, first made in 2003. It comes from a vineyard at 600m. above sea level, the highest in Torroja del Priorat. The vines here are 80-year-old on steep black slate slopes, with blazing southwestern exposition. There is a rugged, raw power to this wine. Opulent black fruits and rich aromas of smoke and spice swirl in the nearly black depths of the glass. Despite the initial hint of brawn, a serious, thoughtful character emerges with a bright, taut acidity.

Situated at the top of a monastery in the village of Scala Dei, 800 meters up the high slopes of the Montsant mountains, the west-facing Grand Cru vineyard of Les Manyes is a universe unto itself. The Garnacha Peluda ('Hairy grenache') vines that grow there are a rare variant of the region's more popular Garnacha Tinta. They are equipped with a fine, downy fuzz on the underside of their leaves that conserves moisture in the blazing heat - allowing them to thrive even in this hot and challenging climate. Lower sugar levels also mean lower alcohol levels, lending an unmistakable brightness and elegance. The distinctive chalk-rich clay soils mark the Garnacha fruit with a minerality, structure and elegance. The grapes are hand harvested, whole cluster fermented, and then aged for 16 months in cement.

Pedra de Guix is a blend of old vines of the region's most important white varieties: Pedro Ximénez, Macabeo and Grenache Blanc. Steep slopes and concentrated fruit, together with a traditional approach in the cellar. Following a hand harvest, the whole bunches undergo a gentle basket pressing, vinification in cement tanks, and then two years of ageing in French oak tonneaus (500l) and foudres (1200l). The PX is left alone to undergo a controlled oxidation before blending. The hands-off biodynamic approach reflects the alluring taste of time and patience, a gentle velvet beauty that moves with waves of citrus, nuts and flowers across the palate. Rich, soft and ripe. The longer it is opened, the fresher it becomes in the glass, developing tension, depth, and a mouth-watering salinity expressing the soils of the region: clay, alluvial and slate.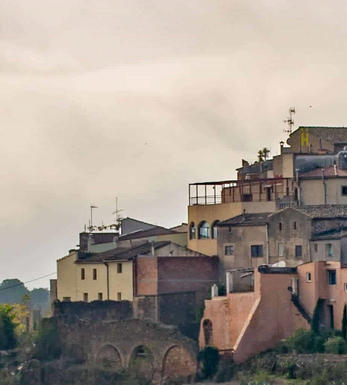 Priorat
Priorato, or Priorat, is one of the stand-out Spanish wine regions, with an extraordinary leap in wine quality, reputation and price over the 1990s. This small wine appellation, with 1,700 hectares of vines and just over 60 bodegas, lies to the west of the province of Tarragona in Catalonia.
It includes the municipalities of Scala Dei, Gratallops and Falset, where vines grow on steep terraces at varying altitudes of 100 to 700 metres. The climate is continental, and the region blessed with an exceptional schistous terroir (mostly llicorella with layers of slate and quartz). This schist is part of the same stratum found in the finest vineyards of the Douro, Toro and Ribera del Duero. It provides ideal conditions for growing vines and also contributes to the much-lauded mineral-rich character of Priorato's wines.
The region's wines were revolutionised through the efforts of René Barbier. In 1989 he joined forces with a group of eight other winemakers to produce wine from eight plots (or clos), planting the best grapes using modern methods, and harvesting at extremely low yields. This original group included such distinguished bodegas as Alvaro Palacios (Finca Dofi), Costers del Siurana and Mas Martinet.
The group later split up, but the legacy and the international acclaim their wines generated has attracted significant interest and investment in the Priorato region. It is now recognised as one of the great fine wine regions in Spain, rivalling Rioja and Ribera del Duero. The Priorat wines are typically powerful and full-bodied, with a warm, ripe fruitiness and impressive levels of concentration and minerality. The wines are made in all categories from Joven to Gran Reserva, undergoing the same oak ageing as Rioja.
The efforts of the Barbier group proved that old-vine, low-yielding Cariñena and Garnacha is the most planted variety here, followed by Garnacha. Both provide the backbone of the region's wines, augmented by international varieties such as Merlot, Cabernet Sauvignon and Syrah.
White varieties (i.e. Chenin Blanc, Macabeo, Garnacha Blanca, Viognier and Pedro Ximénez) occupy less than five percent of the vineyard area.
Recommended Producers:
Combier Fischer Gerin (Trio Infernal), Clos Figueres, Alvaro Palacios (Finca Dofi)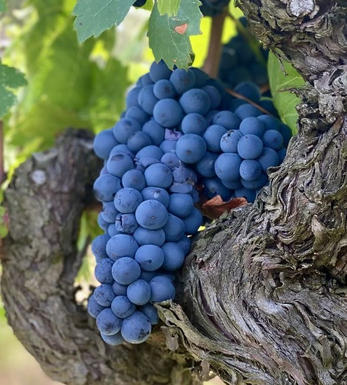 Carignan
Carignan, as its name suggests, is presumably of Spanish in origin, from around the town of Carineña west of Priorat in the province of Aragon.
Carignan, also known as Carginano in Italy and Cariñena or Mazeulo in Spain, is one of the most widely-planted red grapes in France. Planting became widespread in France during the 1960s, when Algeria gained its independence and was no longer an inexpensive source of red grapes. Languedoc-Rousillon (Cotes du Roussillon, Corbières, Saint Chinian) is the bastion of Carignan in France, and it is also grown Provence, although it now gradually being replaced with more complex and characterful varieties such as Syrah and Grenache.
The berries are blue-black, with fairly thick, astringent skins.Carignan buds and ripens quite late, so it is resistant to spring frosts, but requires a long ripening season and warm climate. It is a vigorous grape, which can result a wine of dull character.
Carignan is useful for adding intense colour, acidity, and fleshy tannins to the archetypal Southern French blends of Syrah, Grenache and Cinsault. Few select growers have managed to produce interesting, distinctive wines from this grape by carefully limiting the vine vigour and the yields.

Old Carignan vines (over 50 years) on a combination of low yields and suitable terroir can produce magnificently concentrated and characterful wine. The best expressions can be found in Priorat.