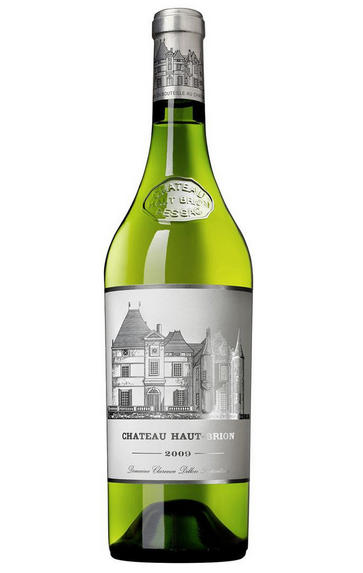 2020 Château Haut-Brion Blanc, Pessac-Léognan, Bordeaux
Prices start from £723.50 per bottle (75cl).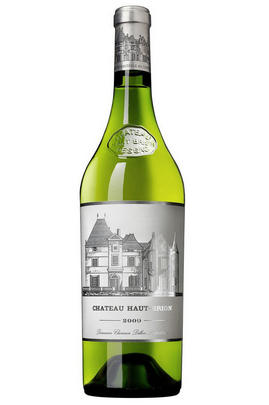 Critics reviews
Neal Martin, Vinous
94-96/100
The 2020 Haut-Brion Blanc, which was picked August 20–27, has a tightly wound bouquet that requires 30–40 minutes to open, revealing well-defined aromas of green apples and Conference pear, light minty scents and hints of persimmon. The palate is taut and fresh with a little more depth than the La Mission Haut-Brion Blanc this year, though the major difference is that I find more mineralité and tension on the finish, hence my higher score. Excellent.

Drink from 2025 to 2055

Neal Martin, Vinous (May 2021)
Antonio Galloni, Vinous
94-96/100
The 2020 Haut-Brion Blanc is a wine of extraordinary precision and nuance. White flowers, mint, chalk, white pepper and citrus peel soar out of the glass. Weightless and nuanced, Haut-Brion Blanc is so striking. I especially admire its delineation and cut.

Drink from 2025 to 2050

Antonio Galloni, Vinous (June 2021)
Grippy fresh, green-tinged flavours, a little more evident than in the Mission Haut-Brion Blanc, here you get more angular acidities, and yet it works. Sauvignon-dominant flavours and aromatics of rosemary, mint, turmeric, lime blossom and steely citrus. Excellent persistency and a deliciously mouthwatering finish. Harvest from 20th to 27th August.

Drink from 2022 to 2034

Jane Anson, Decanter (April 2021)
A blend of 71.4% Sauvignon Blanc and 28.6% Semillon, harvested 20th to 27th August and with an alcohol of 13.9%, the 2020 Haut-Brion Blanc slowly unfurls to reveal notes of fresh pears, spiced apple slices, orange zest and lemongrass, plus touches of wet pebbles, dillseed and baking bread. The medium-bodied palate wears its lightly spicy apple and pear layers with grace and sophistication, supported by a racy backbone and subtly creamy texture, finishing long and mineral laced. It will need time, but there's no doubting it's a knock-out.

Drink from 2028 to 2045

Lisa Perrotti-Brown MW, Wine Advocate (May 2021)
Jancis Robinson MW
16.5+/20
71.4% Sauvignon Blanc, 28.6% Sémillon. Cask sample taken 12 April. Picked from 20 to 27 August. Estimated alcohol 13.9%. Very pale greenish straw. Far from the most opulent Haut-Brion Blanc, this is playing the fresh and subtle card, with just a hint of sweet smokiness, Perhaps the team was keen to hang on to such acidity as was available after the hot, dry summer since it seems pretty soft? Decidedly reticent at the moment. It's always so difficult to give a drinking date for Haut-Brion Blanc since it seems to go into a funk at about four years. But it has so many waxy layers even at this early stage … it may well blossom into something truly remarkable but for the moment its stablemate La Mission Blanc seems to have much more vitality.

Drink 2023 - 2035

Jancis Robinson MW, jancisrobinson.com (April 2021)
Very perfumed with floral, citrus and stone aromas, as well as hints of grapefruit. It's full-bodied and seamless in texture. Extremely long and fine-grained. 72% sauvignon and 28% semillon. Normally 50/50.

James Suckling, jamessuckling.com (April 2021)
Michael Schuster
92-94/100
Pale yellow, cloudy; like the La Mission blanc, discreet and closed, with ripe guava being the principal impression, and the Sauvignon very "mute"; full, relatively supple, with adequate acidity, but clearly in a softer, hot-year style, gently mouthfilling, fairly complex and long to taste, but considering what it can be, and often is, this lacks real race and drive on the mid-palate, but has excellent, Sauvignon Blanc-fragrant length. Good, of course, but some way from a grand vintage (like 2017 or 2014). This will likely age gracefully—the 1982, drunk recently, was wonderful at nearly 40 years—though that would not, I think, have been 14% ABV.

Drink 2028 - 2040

Michael Schuster, The World of Fine Wine (May 2021)
About this WINE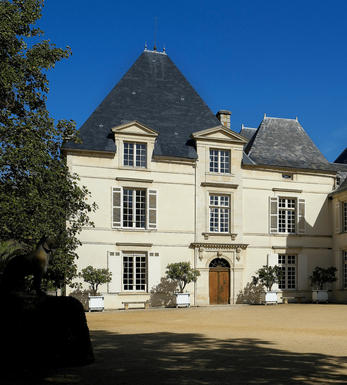 Chateau Haut-Brion Blanc
Chateau Haut Brion is located in the bustling suburb of Pessac on the outskirts of Bordeaux, this 45-hectare 1er Cru Classé property was the only property outside of the Médoc and Sauternes to be included in the 1855 Classifcation. The vineyards (Red: Cabernet Sauvignon 45%; Merlot 37%; Cabernet Franc 18%; White: Semillon 63%; Sauvignon Blanc 37%) lie on large (up to 18 metres deep in places) gravel banks interspersed with clay.
Jean-Bernard Delmas, one of Bordeaux`s great characters, has been régisseur since 1961 and the wine-making is now overseen by Jean-Philippe Masclef. Haut Brion is characterised by its seductive perfume, harmony, elegance and its ability to age with grace and dignity. A superb white is also produced.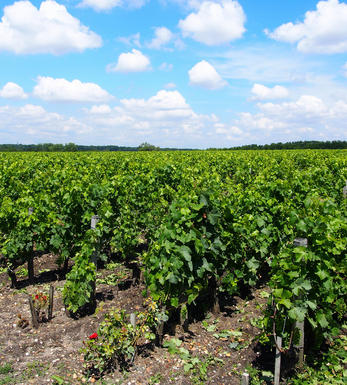 Pessac-Leognan
In 1986 a new communal district was created within Graves, in Bordeaux, based on the districts of Pessac and Léognan, the first of which lies within the suburbs of the city. Essentially this came about through pressure from Pessac-Léognan vignerons, who wished to disassociate themselves from growers with predominately sandy soils further south in Graves.
Pessac-Léognan has the best soils of the region, very similar to those of the Médoc, although the depth of gravel is more variable, and contains all the classed growths of the region. Some of its great names, including Ch. Haut-Brion, even sit serenely and resolutely in Bordeaux's southern urban sprawl.

The climate is milder than to the north of the city and the harvest can occur up to two weeks earlier. This gives the best wines a heady, rich and almost savoury character, laced with notes of tobacco, spice and leather. Further south, the soil is sandier with more clay, and the wines are lighter, fruity and suitable for earlier drinking.
Recommended Châteaux: Ch. Haut-Brion, Ch. la Mission Haut-Brion, Ch. Pape Clément, Ch Haut-Bailly, Domaine de Chevalier, Ch. Larrivet-Haut-Brion, Ch. Carmes Haut-Brion, Ch. La Garde, Villa Bel-Air.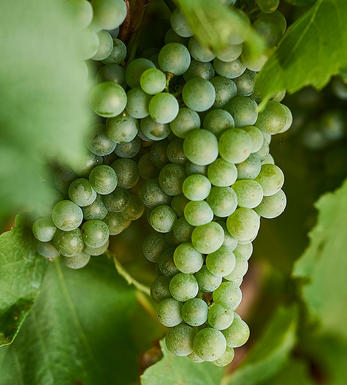 Sauvignon Blanc & Sémillon
The blend used for White Graves and Sauternes and rarely encountered outside France. In the great dry whites of Graves, Sauvignon Blanc tends to predominate in the blend, although properties such as Smith Haut Lafite use 100% Sauvignon Blanc while others such as Laville Haut Brion have as much as 60% Sémillon in their final blends. Sauvignon Blanc wines can lose their freshness and fruit after a couple of years in bottle - if blended with Sémillon, then the latter bolsters the wine when the initial fruit from the Sauvignon fades. Ultimately Sauvignon Blanc gives the wine its aroma and raciness while Sémillon gives it backbone and longevity.
In Sauternes, Sémillon is dominant, with Sauvignon Blanc playing a supporting role - it is generally harvested about 10 days before Sémillon and the botrytis concentrates its sweetness and dampens Sauvignon Blanc`s naturally pungent aroma. It contributes acidity, zip and freshness to Sauternes and is an important component of the blend.