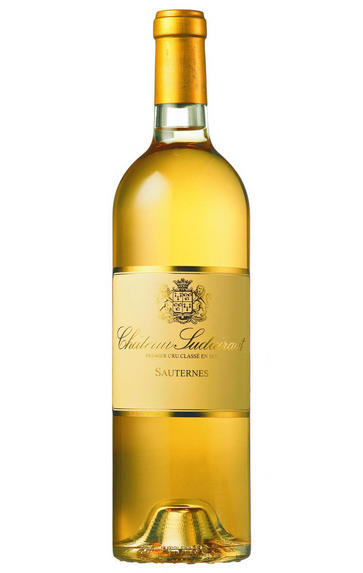 2020 Château Suduiraut, Sauternes, Bordeaux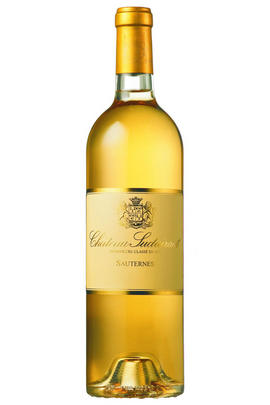 Critics reviews
Antonio Galloni, Vinous
94-97/100
Neal Martin, Vinous
94-96/100
Full of pleasure, silky and richly textured, easy to sink into but carefully measured at the same time, addings its layers of orange peel, bloody orange, white pepper spice and truffle slowly but surely as it inches through the palate. Tiny floral notes accompany the saline minerality on the finish. Almost no botrytis in September, and then when the weather deteriorated at the end of September things really became a bit worrying. But they were able to hold on until October 19 (after stopping at the end of September, I imagine needing nerves of steel). Yields of around 8hl/ha. 3,000 cases of Suduiraut. 137g/l of residual sugar. A great example of what botrytis does - the pH is at 4, so the freshness comes from the bitterness of botrytis not high acidities.

Drink from 2022 to 2045

Jane Anson, Decanter (April 2021)
Antonio Galloni, Vinous
94-97/100
The 2020 Suduiraut is a powerful, heady wine. Embryonic today, it possesses tremendous depth and intensity from start to finish. Dried pear, chamomile, mint and dried flowers gradually emerge, but the 2020 is going to need quite a bit of time to fully come together. Even so, its potential is evident. A superb Sauternes in the making.

Drink from 2030 to 2045

Antonio Galloni, Vinous (June 2021)
Neal Martin, Vinous
94-96/100
The 2020 Suduiraut is 100% Sémillon this year, picked at 8.5hl/ha via four tries through the vineyard from September 16 all the way through to November 5. It has a ripe nose of dried honey, orange blossom and mango scents, plus touches of beeswax and almond. The palate is thick and viscous on the entry, then dense and powerful, with light spicy notes toward the finish. A grandiose Sauternes, very persistent, revealing a hint of white pepper on the aftertaste. Tasted from test tube sample and 75cl bottle, the latter far superior and, I would wager, much more representative.

Drink from 2025 to 2050

Neal Martin, Vinous (May 2021)
100% Sémillon. RS 137 g/l. Essentially produced from the third (19 to end October) and fourth (2–6 November) tris. Cask sample. Golden hue but still a little cloudy. Pure aromatics with peach and nectarine notes to the fore. Palate rich, fat and unctuous but balanced by the zesty, bitter-edged note of the botrytis. Very little acidity but there's freshness all the same. Pretty long finish as well.

Drink 2026 – 2045

James Lawther MW, JancisRobinson.com (April 2021)
A Sauternes with tart tartine, cooked apple and caramel. It's full-bodied, juicy and sweet, yet there's lots of caramel and spice, too, such as cloves. Comes across almost dry. But lots of sweetness. Pure semillon. Unique. Tiny production.

James Suckling (April 2021)
About this WINE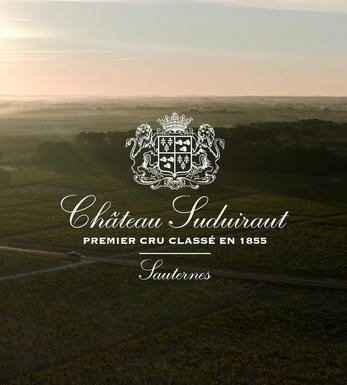 Chateau Suduiraut
Château Suduiraut is located in the commune of Preignac and its vineyards border those of d`Yquem. The property has a long history stretching back to the 15th century. Only a solitary wing remains of the original château, as it was destroyed by the Duc d`Eperon in the 16th century. The present château was built in the 17th century by the Suduiraut family, who also commissioned a spectacular garden designed by Le Nôtre. Suduiraut was classified as a 1er Cru Classé in 1855.
Since 1992 Suduiraut has been owned by AXA which also owns Château Pichon-Longueville in Pauillac and Château Petit-Village in Pomerol.
Suduiraut's 90 hectares of vineyards are planted with 80% Sémillon and 20% Sauvignon Blanc. The grapes are harvested in several "tries" and are fermented in 50-hectolitre stainless steel tanks. The wine is then aged in small barriques (33% new) for 24 months.
Suduiraut's winemaker Pierre Pascaud has produced a series of outstanding wines which are powerful, complex and beautifully harmonious. The wines show at their best with at least 10 years of bottle age.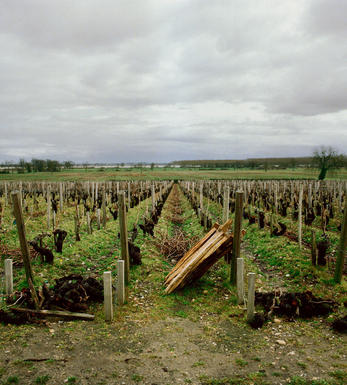 Sauternes
Sauternes is where arguably the world's finest sweet white wines are produced. The Sauternes appellation actually consists of five communes: Barsac, Preignac, Bommes, Fargues and Sauternes itself. Barsac is also an appellation in its own right.

Sauternes literally has an atmosphere different from any of the other major communes. At the southern tip of the Graves,close to the Garonne, not only is the land hillier and decidedly more bucolic but it also enjoys a specific mesoclimate of evening autumn mists which linger until well into the following day, unless burnt off by warm sunshine.

The mists are caused by the cool, spring-fed waters of the Ciron River meeting the warmer tidal Garonne, and the result is an ideal environment for the growth of the mould botrytis cinerea. When its arrival is felicitous, it feeds on the water in the ripe grapes, dehydrating them and leaving sweet, shriveled fruit.


Other regions in Bordeaux (ie Cadillac, Loupiac) produce wines in a similar style from the same method, but none achieve the profundity and complexity of Sauternes.

Recommended Châteaux : Ch. D'Yquem, Ch. Climens (Barsac), Ch. Suduiraut, Ch. Rieussec, Sigalas- Rabaud, Ch. Coutet (Barsac), Ch. de Fargues, Ch. Lafaurie-Peyraguey, Ch. Doisy-Védrines (Barsac), Chateau Partarrieu, La Tour Blanche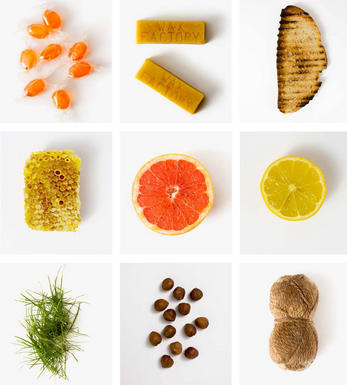 Sémillon
The main grape for Sauternes and particularly successfully grown in Australia's Hunter Valley. Hunter Valley Sémillon is one of Australia's iconic and unique wines, totally unlike any wine produced elsewhere in the world from the same grape variety.

In youth the wines are quite citrusy and fresh, but are generally perceived to gain hugely in complexity as they age and are deemed to be best drunk when at least 5 years old, frequently lasting for 10 or more years. Unusually for Australia, the alcohol levels rarely exceed 11.5%.

In Bordeaux it is the most widely planted white grape and is blended with Sauvignon Blanc to produce the great long-lived dry whites of Graves as well as the great sweet wines of Sauternes. It is high in alcohol and extract and relatively low in aroma and acidity. Its thin skin makes it very susceptible to botrytis which is prerequisite for the making of Sauternes. It responds well to oak ageing and, while having a lightly lemony aroma when young develops lanolin flavours which some describe as "waxy", as well as a rich, creamy, intense, texture and a deep golden colour.