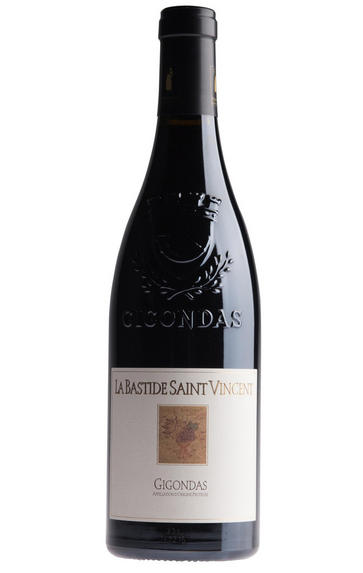 2020 Gigondas, La Bastide Saint Vincent, Rhône
Prices start from £28.25 per bottle (75cl).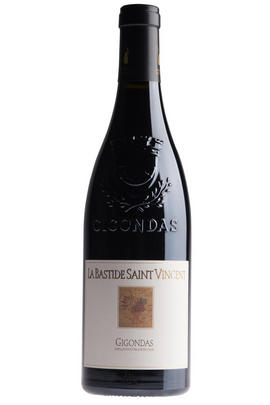 Critics reviews
Always an impeccably made wine, the 2020 Gigondas from this estate is no exception and has the purity and freshness of the vintage as well as outstanding notes of red and blue fruits, sappy herbs/garrigue, and pepper. It's nicely concentrated, elegant, medium-bodied, and just has everything in the right place. It will keep for over a decade. This is 75% Grenache, 15% Mourvèdre, and 10% Syrah, brought up mostly in tank.

Jeb Dunnuck (February 2022)
About this WINE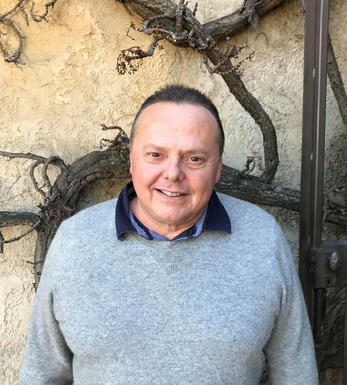 La Bastide St. Vincent
Flanking the evocatively named Dentelles de Montmirail, with vines on the equally evocative Plateau des Garrigues, La Bastide St Vincent is a delightful, family-owned wine domaine with 17th-century origins.
Laurent Daniel works 26 hectares across six villages and 23 parcels, growing the famous trio of Grenache, Syrah and Mourvèdre. He vinifies them separately in a combination of cement and stainless steel. He keeps the temperatures relatively low to allow full and generous expression of the fruit flavours.
Laurent's wines are often powerful with a typicity and alcohol level that you might expect from the Southern Rhône. In 2021, however, the wines have a different appeal with freshness dominating. The resulting wines have lower alcohol yet still with good concentration and beautiful balance. We really enjoyed his 2021s. They are rather lovely wines allowing the minerality of his soils to shine through. Sadly, his production was 50% down this vintage, so secure a case while you can.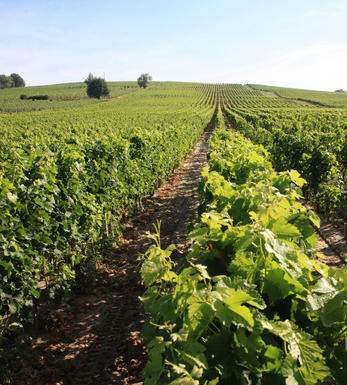 Gigondas
Gigondas has been renowned for the quality of its wines since Roman times, although it was not really until it was classified as a Côtes du Rhône Villages in 1966 that it began to realise its potential. It achieved AC status in 1971 and today produces some of the finest, most underrated and under-priced wines in the Rhône valley; although, for the last two of these at least, probably not for much longer.
Gigondas' 1,200-hectare of rugged vineyards are located east of Châteauneuf-du-Pape, beneath the famous mountains of Dentelles de Montmirail. Gigondas produces sumptuous, plummy reds with a good structure and a sprinkle of pepper. It is similar to (if a touch less slick than) good Châteauneuf-du-Pape which, at its best, it can challenge and even surpass.
Made with a maximum of 80 percent Grenache, combined with at least 15 percent Syrah and/or Mourvèdre, the rest can be made of any of the varieties authorized for Côtes du Rhône – apart from Carignan. The wines can normally be broached after two to three years, while the best repay ageing for 10 years or more. The region also produces dry, Grenache-dominated rosés which are good but can sometimes lack a little vitality.
Recommended Producer: La Bastide St Vincent, Domaine Montirius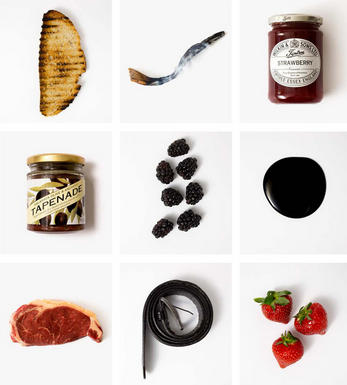 Grenache/Garnacha
Grenache (Noir) is widely grown and comes in a variety of styles. Believed to originate in Spain, it was, in the late 20th century, the most widely planted black grape variety in the world. Today it hovers around seventh in the pecking order. It tends to produce very fruity, rich wines that can range quite widely in their level of tannin.

In many regions – most famously the Southern Rhône, where it complements Syrah and Mourvèdre, among other grapes – it adds backbone and colour to blends, but some of the most notable Châteauneuf du Pape producers (such as Château Rayas) make 100 percent Grenache wines. The grape is a component in many wines of the Languedoc (where you'll also find its lighter-coloured forms, Grenache Gris and Blanc) and is responsible for much southern French rosé – taking the lead in most Provence styles.

Found all over Spain as Garnacha Tinta (spelt Garnaxa in Catalonia), the grape variety is increasingly detailed on wine labels there. Along with Tempranillo, it forms the majority of the blend for Rioja's reds and has been adopted widely in Navarra, where it produces lighter styles of red and rosado (rosé). It can also be found operating under a pseudonym, Cannonau, in Sardinia.



Beyond Europe, Grenache is widely planted in California and Australia, largely thanks to its ability to operate in high temperatures and without much water. Particularly in the Barossa Valley, there are some extraordinary dry-farmed bush vines, some of which are centuries old and produce wines of startling intensity.