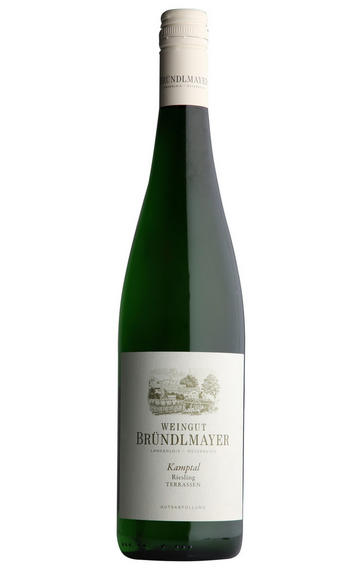 2020 Riesling, Kamptaler Terrassen, Willi Bründlmayer, Kamptal, Austria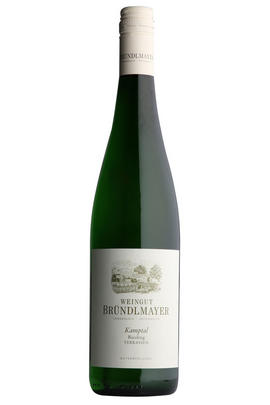 Critics reviews
The 2020 Kamptal Riesling Terrassen is quite reductive on the nose that shows a concentrated white stone fruit aroma. Racy-piquant, bone-dry and crisp on the palate, this is a very tight and still closed Riesling with freaky grip and tension. Just ripe, I would say, but salty and crisp on the finish. Bottled in April this year. Tasted from lot 9004 in June 2021.
Drink 2023 - 2029
Stephan Reinhardt, Wine Advocate (Dec 2021) Read more
About this WINE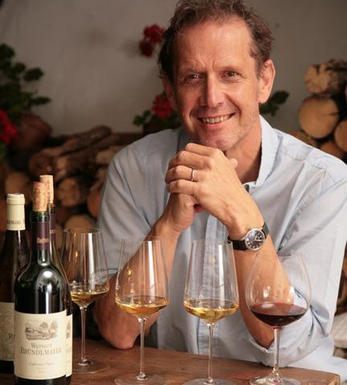 Willi Brundlmayer
Willi Bründlmayer is widely recognised as one of Austria's most gifted winemakers. He is best known for his Rieslings and Grüner Veltliners, although he also makes very high quality Chardonnays.
He has 57 hectares of vineyards, superbly sited high up on slopes around the wine town of Langenlois. His best site is the Heiligenstein vineyard where the rocky granite/slate soils produce Rieslings of astonishing mineral intensity, which age beautifully.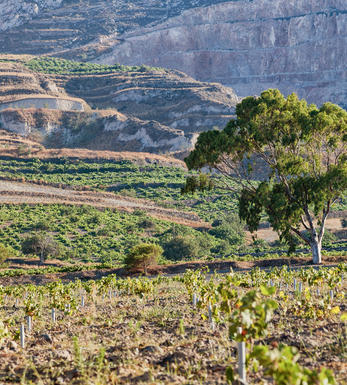 Kamptal
Kamptal's vineyards in Lower Austria lie around the river Kamp, running north-east from the Wachau, but the region is dominated by the dramatic hill of Heiligenstein, around which the regions finest vineyards are to be found. 
Without the moderation of the Danube, this is a hotter, drier region. Riesling and Grüner Veltliner are still important, although other varieties, including red, make an appearance. The wines are fleshier but more accessible than those of the Wachau, but also manage to accentuate the spicy notes to be found in these varieties. 
Recommended Producers:
Willi Bründlmayer was one of the first to make a name internationally, but his friend Michael Moosbrugger at Schloss Gobelsburg makes arguably the most complex wines of the region. Weingut Hiedler offers fine value for money.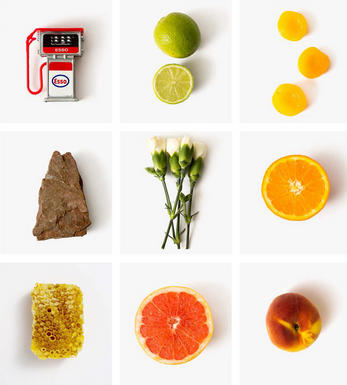 Riesling
Riesling's twin peaks are its intense perfume and its piercing crisp acidity which it manages to retain even at high ripeness levels.
In Germany, Riesling constitutes around 20% of total plantings, yet it is responsible for all its greatest wines. It is planted widely on well-drained, south-facing slate-rich slopes, with the greatest wines coming from the best slopes in the best villages. It produces delicate, racy, nervy and stylish wines that cover a wide spectrum of flavours from steely and bone dry with beautifully scented fruits of apples,apricots, and sometimes peaches, through to the exotically sweet flavours of the great sweet wines.
It is also an important variety in Alsace where it produces slightly earthier, weightier and fuller wines than in Germany. The dry Rieslings can be austere and steely with hints of honey while the Vendages Tardives and Sélection de Grains Nobles are some of the greatest sweet wines in the world.
It is thanks to the New World that Riesling is enjoying a marked renaissance. In Australia the grape has developed a formidable reputation, delivering lime-sherbet fireworks amid the continental climate of Clare Valley an hour's drive north of Adelaide, while Barossa's Eden Valley is cooler still, producing restrained stony lime examples from the elevated granitic landscape; Tasmania is fast becoming their third Riesling mine, combining cool temperatures with high UV levels to deliver stunning prototypes.
New Zealand shares a similar climate, with Riesling and Pinot Gris neck to neck in their bid to be the next big thing after Sauvignon Blanc; perfectly suited is the South Island's Central Otago, with its granitic soils and continental climate, and the pebbly Brightwater area near Nelson. While Australia's Rieslings tend to be full-bodied & dry, the Kiwis are more inclined to be lighter bodied, more ethereal and sometimes off-dry; Alsace plays Mosel if you like.