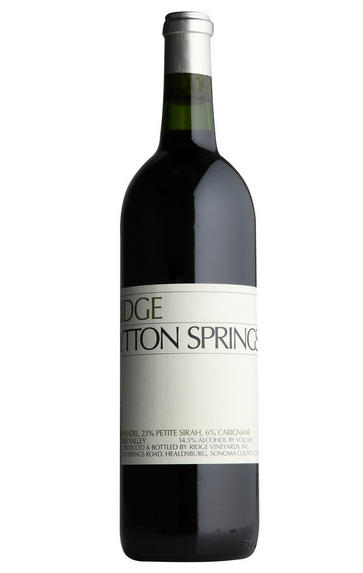 2020 Ridge Vineyards, Lytton Springs, Dry Creek Valley, Sonoma County, California, USA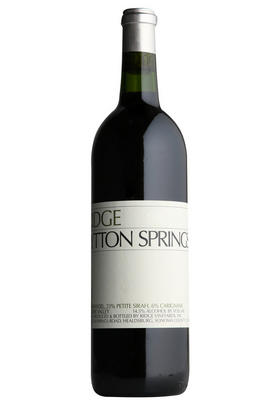 Critics reviews
This has lots of horizontal tannins that provide fine muscle and form. It's medium- to full-bodied with freshness and brightness. Red berries, crushed cloves and other spices. Grapey, for a better word. Sophisticated. Chewy, Needs time to soften. Zinfandel with petite sirah and carignan. Drinkable now, but better with two or three years of bottle age.
James Suckling, jamessuckling.com (Sep 2022) Read more
About this WINE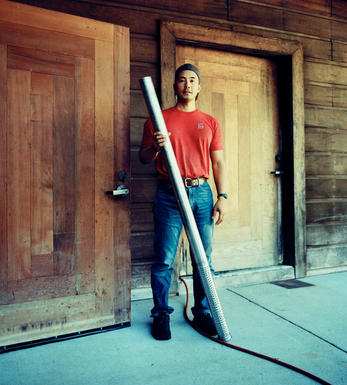 Ridge Vineyards
Ridge Vineyards makes wines that compete in terms of quality and desirability with Bordeaux First Growths and Grand Cru White Burgundies. Winemaker Paul Draper has crafted 43 vintages at Ridge and his practical, hands-off approach to winemaking has resulted in an exceptional and highly sought-after range of wines.

Although a vineyard was first planted near the top of Monte Bello Ridge in the Santa Cruz Mountains in 1885, it lay abandoned until four Stanford Research Institute engineers bought it in 1959. Ridge Vineyards was formed in 1962 and Paul Draper was appointed as winemaker in 1969. After stunning the world by their triumph in the 1976 Judgement of Paris tasting, Ridge Vineyards shot to fame and gained cult status almost overnight.
Since then, Ridge has concentrated on producing fine Bordeaux blends and Chardonnays from Monte Bello's exalted terroir as well as renowned Zinfandels from the Lytton Springs and Geyserville vineyards in Sonoma County.

Ridge's ethos is simple: 100% dedication in the vineyards to grow the most concentrated and flavoursome grapes followed by 100% dedication in the winery with minimum intervention to draw all the fruit's natural richness into the wine.

Paul Draper has studiously dedicated himself to employing traditional Old World methods in the creation of his wines, resulting in silky smooth reds with fine tannins and glorious fruit. The wines are racked and fined but remain unfiltered so as not to lose any character before being matured in new American oak barrels.

Ridge Monte Bello, once pure Cabernet, has been a Cabernet-dominated blend since 1975 with varying quantities, depending on the vintage, of Merlot, Petit Verdot and Cabernet Franc to add complexity to the final wine. The Monte Bello Chardonnay, arguably California's most respected white wine, is elegantly structured and rivals the finest White Burgundy Grand Crus.

Since 1972 Ridge has also specialised in top-quality Zinfandel blends from the Lytton Springs and Geyserville vineyards in Sonoma County and in 1979 the Santa Cruz Mountains Cabernet blend joined the range to offer a softer, earlier drinking companion to the famed Monte Bello.

Discover the story behind our Own Selection Zinfandel, made for us by Ridge. Read more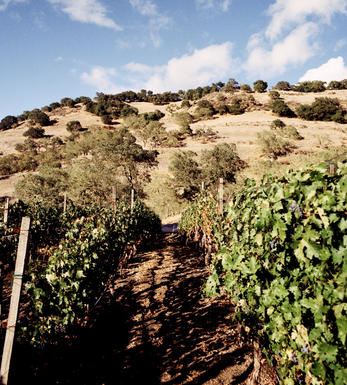 Dry Creek Valley
Dry Creek Valley, approximately 16 miles long and 2 miles wide, is based around the Dry Creek river in Sonoma County, a tributary of the Russian River. The AVA has earned a reputation for its Sauvignon Blanc and Zinfandel. The valley remains a rural setting for small family wineries, yet at the same time it is home to the Sonoma wing of the industry giant, Gallo Wineries .
Zinfandel has long established its position as the valley's top red grape, and its second revival since the late 1990s' brought Dry Creek Valley back in the limelight. Dry Creek Valley has actually succeeded in rivaling Amador County in the Sierra Foothills as a stronghold of Zinfandel. Sauvignon Blanc is the valley's signature white grape.
Cabernet Sauvignon, Merlot and Syrah have also made successful inroads in Dry Creek Valley. Both are growing in acreage as Zinfandel has reached a peak.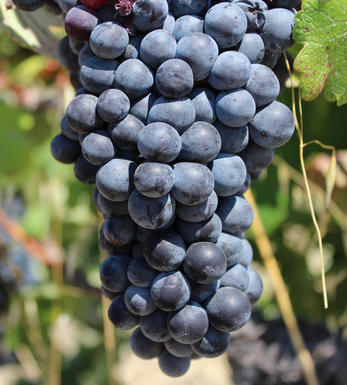 Zinfandel
Zinfandel is California`s most distinctive red grape and is one of the few that is considered one of their "own", even though it originated in Europe.

Although it has been grown in California for well over a century, it took the popularity of white ("blush") Zinfandel in the mid 1980s to persuade growers to retain their Zinfandel vines and indeed to plant more. Within 10 years, plantings had doubled and Red Zinfandel had become a Californian icon.

It is grown all across California though seems to perform best in meso-climates, which combine hot days and cool nights. It has a worrying tendency to ripen unevenly, leaving the producer with a sort of viticultural catch-22 - if he harvests too soon then he has green, unripe grapes, too late and he has dried out raisiny grapes.

After vinification, Zinfandel wines are often matured in American oak, which gives them a vanilla dimension. There is no single flavour character that can be associated with the grape - it can produce light, jammy, almost Beaujolais-type wines, redolent of freshly crushed berries, through to full-bodied, robust, oak aged wines brimming with ripe, peppery, cassis-like fruits. The best can age marvellously.