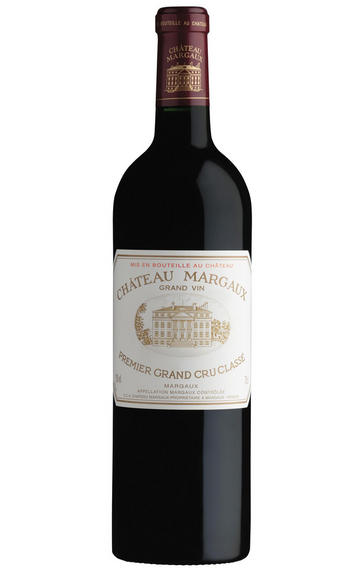 2020 Château Margaux, Margaux, Bordeaux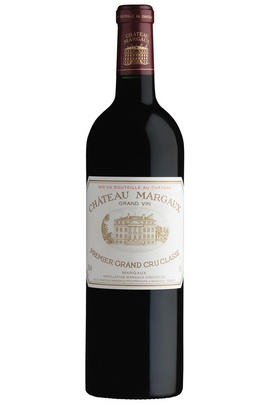 Critics reviews
Antonio Galloni, Vinous
97-99/100
Neal Martin, Vinous
97-99/100
Michael Schuster
95-97/100
A brilliant Margaux; one that takes a sigh and then releases the huge floral, eucalyptus and crushed mint whoosh that comes in waves though the palate. You get the concentration of the vintage in an entirely positive light, with a suave softness to the tannins that makes it stand head and shoulders above many others. Plenty in common with the 1996 vintage - the knitted down tannins, the completeness, the juicy blackcurrant purity and acidity on the finish, and the certainty of long ageing. Real clarity of flavour. Alcohol level is lower than both the 2018 and 2019, but tannins and anthocyanins are at the same level as in 2018. 36% of overall harvest, and 1% Petit Verdot completes the blend. A yield of 36hl/ha. 98-100.

Drink from 2028 to 2044

Jane Anson, Decanter (April 2021)
Antonio Galloni, Vinous
97-99/100
A stunning, riveting wine, the 2020 Margaux is classic as classic gets. Racy, elegant and super-refined, the 2020 possesses magnificent balance. Inky red/purplish fruit, lavender, rose petal, spice and bright mineral notes build as this super-expressive Margaux builds over time in the glass. The 2020 is not an obvious wine, but then again Château Margaux rarely is. I love the energy and vibrancy here. Margaux is very clearly one of the wines of the vintage in 2020. It's a tremendous effort from the team led by Estate Manager Philippe Bascaules.

Drink from 2035 to 2060

Antonio Galloni, Vinous (June 2021)
Neal Martin, Vinous
97-99/100
Much like the Deuxième Vin, the 2020 Château Margaux has a discreet nose; it is not interested in fireworks or in dazzling the taster. At first unassuming, it unfolds with black cherries, blueberry and signature crushed violet aromas, all delivered with the delineation and purity expected from an estate of this standing. Looking deeper, one finds touches of potpourri and India ink. The palate is medium-bodied with fine-grained tannins and crisp acidity, perhaps more noticeable on the 2020 compared to the previous two vintages. This Margaux is surfeit with tension and coiled-up, nascent energy, then it tightens up toward a linear finish that strangely recalls a Pauillac, thanks to a subtle graphite note that lingers on the saline aftertaste. This is a classically styled Château Margaux that will gain weight and depth during its élevage. Cerebral and sophisticated, and one of the wines of the Left Bank in 2020.

Drink from 2026 to 2060

Neal Martin, Vinous (May 2021)
The 2020 Château Margaux is composed of 89% Cabernet Sauvignon, 8% Merlot, 1% Cabernet Franc and 2% Petit Verdot, accounting for 36% of the harvest. The alcohol weighs in at 13.5%, the IPT is 80 and the pH is 3.67.
Displaying an opaque purple-black color, it needs a lot of air, time and patience to coax out the youthfully reticent nose of blueberry preserves, blackcurrant pastilles and Black Forest cake, followed by suggestions of lavender, clove oil, iron ore and menthol with wafts of star anise and candied violets. The medium to full-bodied palate is wonderfully opulent, featuring tightly wound yet beautifully pure layers of black fruits and earthy nuances within a solid structure of firm yet velvety tannins and exhilarating freshness, finishing with very long-lingering earth and mineral notes. Another stunning expression of the vintage by Philippe Bascaules and his team—bravo!

Drink 2028 - 2068

Lisa Perrotti-Brown MW, Wine Advocate (May 2021)
89% Cabernet Sauvignon, 8% Merlot, 2% Petit Verdot, 1% Cabernet Franc. 36% of the production. Cask sample. Gorgeous wine that is both classic and expressive. Aromatically complex with floral, mineral and dark-fruit notes. Quality of tannins superb from entry to finish, the texture smooth and velvety. Lovely freshness, poise and length. Perfect pitch. Definitely has the edge on 2019 and 2018.

Drink 2030 - 2055

James Lawther MW, jancisrobinson.com (May 2021)
So floral and perfumed with blackcurrants, blackberries and some asphalt. Full-bodied with super, fine tannins. Extremely refined with great length and intensity. The wonderful combination of refinement and power is already evident. Superb finish. Another great Margaux.

James Suckling, jamessuckling.com (April 2021)
The 2020 Château Margaux is a more concentrated, dense wine that has the vintage's massive dry extract paired with more moderate alcohol levels and building tannins. Blackcurrants, sandalwood, tobacco leaf, and graphite give way to a full-bodied, rich, powerful Château Margaux that's flawlessly balanced, has a stacked mid-palate, and a great finish. It's one for the ages, though, and don't expect much up-front appeal. It almost reminds me of the 1996, yet with slightly more density. It's a quintessential beauty that will be just about immortal.

Jeb Dunnuck, jebdunnuck.com (May 2021)
Michael Schuster
95-97/100
Black-purple; crisp red- and black-fruit nose, with a subtle, persistent gravel aroma; rich, concentrated, vital, and very finely tannic wine; a wine with an emphasis on defininition and freshness, but with no lack of ripeness and concentration of fruit; deep and gently sweetly ripe, long and even to taste, red and black fruit like the nose, prolonged, with a beautifully delicate core of flavor, a mouthcoating fragrance all the while and gorgeous scented length. Density and delicacy. A sort of cross between 1996 and 2010.

Drink 2035 - 2060

Michael Schuster, The World of Fine Wine (May 2021)
About this WINE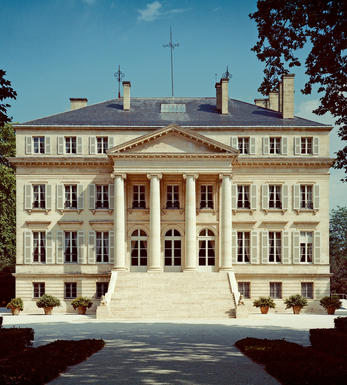 Chateau Margaux
Château Margaux, a 1er Cru Classé property, has been owned by the Mentzelopoulos family since 1978 - since then it has consistently produced the finest wines in the Médoc.

One of the grandest, most imposing buildings amongst the Médoc châteaux, Ch. Margaux in its current form was built in the early 19th century, although viticulture had been practised on the estate for several centuries before. A chequered period of ownership in the 19th and early 20th century meant that the quality of some Margaux vintages was patchy, but the change which restored the property to its rightful status came in 1977 when it was bought by André Mentzenopoulos, Greek by birth but who had lived in France since 1958 and had made a fortune through supermarket retailing. André immediately instigated much-needed investment in vineyard and cellar, but his untimely death in 1980 saw his daughter, Corinne, take up the reins. Corinne's shrewdest move was the recruitment of young, talented winemaker Paul Pontallier to oversee the production.

Paul stayed at the helm until 2015, and in that time Margaux has produced some legendary wines, but also displays a marvellous seam of consistency through good years and the not so good. Sebastien Vergne is the technical director since 2016.

The estate has 82 hectares under vine, with Cabernet Sauvignon inevitably dominant (75%) with 20% Merlot making up most of the rest, along with a smattering of Cabernet Franc and Petit Verdot. Unusually in Margaux, there is a white wine made here, Pavillon Blanc, from 100% Sauvignon Blanc, while the two red wines are, of course, Ch. Margaux itself and Pavillon Rouge. Typically, about 30,000 cases of red wine are made, with the Grand Vin usually accounting for just over 40% of the total. Production of the white wine amounts to less than 3,000 cases.

Fermentation takes place in oak vats, and ageing for Ch. Margaux in 100% new barrels for 22 months. It is Paul Pontallier's firmly-held belief that it is the Cabernet Sauvignon grape which is responsible for most of the sheer class which characterises the wines of Ch. Margaux and we are seeing, in consequence, an ever-greater percentage of this varietal in the blend of the Grand Vin.

Margaux wines are renowned for its perfumed elegance, but this should not be construed as meaning that these are light-bodied. Far from it, as the best have an enviable structure, layers of complexity, and formidable length.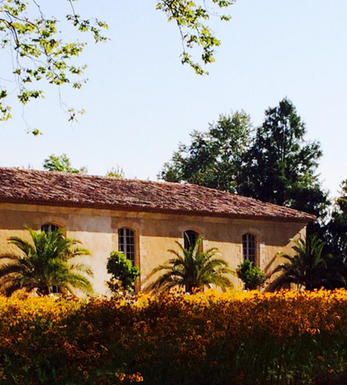 Margaux
If Pauillac can be seen as the bastion of 'traditional' Red Bordeaux, then Margaux represents its other facet in producing wines that are among Bordeaux's most sensual and alluring. It is the largest commune in the Médoc, encompassing the communes of Cantenac, Soussans, Arsac and Labaude, in addition to Margaux itself. Located in the centre of the Haut-Médoc, Margaux is the closest of the important communes to the city of Bordeaux.
The soils in Margaux are the lightest and most gravelly of the Médoc, with some also containing a high percentage of sand. Vineyards located in Cantenac and Margaux make up the core of the appelation with the best vineyard sites being located on well-drained slopes, whose lighter soils give Margaux its deft touch and silky perfumes. Further away from the water, there is a greater clay content and the wines are less dramatically perfumed.
Margaux is the most diffuse of all the Médoc appelations with a reputation for scaling the heights with irreproachable wines such as Ch. Margaux and Ch. Palmer, but also plumbing the depths, with too many other châteaux not fulfilling their potential. There has been an upward shift in recent years, but the appellation cannot yet boast the reliability of St Julien. However, the finest Margaux are exquisitely perfumed and models of refinement and subtlety which have few parallels in Bordeaux.
Recommended Châteaux: Ch. Margaux, Ch. Palmer, Ch. Brane-Cantenac, Ch. Rauzan-Ségla , Ch. Dufort-Vivens, Ch. Ferrière, Ch. du Tertre, Ch. Giscours, Ch. d'Angludet.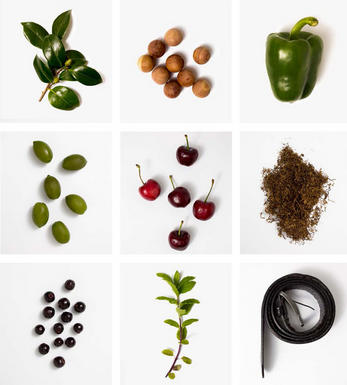 Cab.Sauvignon Blend
Cabernet Sauvignon lends itself particularly well in blends with Merlot. This is actually the archetypal Bordeaux blend, though in different proportions in the sub-regions and sometimes topped up with Cabernet Franc, Malbec, and Petit Verdot.

In the Médoc and Graves the percentage of Cabernet Sauvignon in the blend can range from 95% (Mouton-Rothschild) to as low as 40%. It is particularly suited to the dry, warm, free- draining, gravel-rich soils and is responsible for the redolent cassis characteristics as well as the depth of colour, tannic structure and pronounced acidity of Médoc wines. However 100% Cabernet Sauvignon wines can be slightly hollow-tasting in the middle palate and Merlot with its generous, fleshy fruit flavours acts as a perfect foil by filling in this cavity.

In St-Emilion and Pomerol, the blends are Merlot dominated as Cabernet Sauvignon can struggle to ripen there - when it is included, it adds structure and body to the wine. Sassicaia is the most famous Bordeaux blend in Italy and has spawned many imitations, whereby the blend is now firmly established in the New World and particularly in California and Australia.